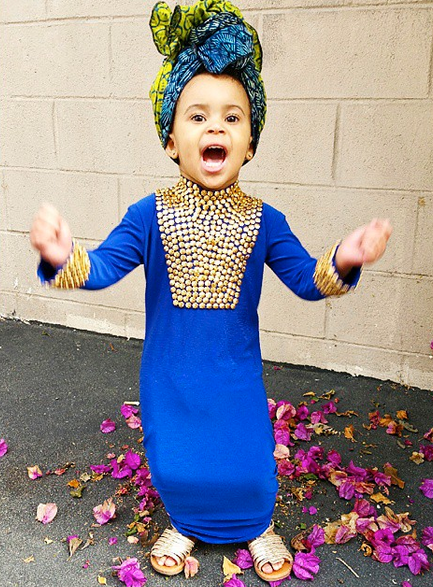 When your mom is a successful hair and beauty vlogger, chances are you'll be pretty cool too. And so is the case for 2-year-old Kai Lee, daughter of Youtube vlogger Jessica Pettway.
The California dwellers both have amazing hair and great senses of style, but it was little Kai Lee's Instagram account that captured our hearts. The toddler's feed (run by her mom, of course) features the tyke in cowboy boots, floral button-ups and adorable headbands. When we were looking at photos of Kai Lee, we couldn't stop staring at her gorgeous mane. "Since her hair is curly/kinky, I make it a priority to keep it detangled and moisturized to avoid dryness and breakage," her mom told us. "My go-to products for Kai's hair are the Curly Q's products by CURLS. The best way to get a child to love getting their hair done is to make it fun for them. Turn on their favorite movie, feed them their favorite snack, tell them how beautiful they are and be gentle." Looks like Pettway is doing something right, because her daughter has some fierce strands.
Check out the little style icon in the making!