It's so easy to critique others for making such bold changes (or instead their choice to stick to what's safe), but I think it's time I step away from the mirror and reflect on the seven hair woes that I'm trying to let go:
My freakishly dry scalp.
I've sudsed up with Head & Shoulders, Selsun Blue and countless prescription shampoos in hopes that it would wash away my problems. I eventually learned there is a huge difference between dandruff and dry scalp, and my treatment methods were just a total waste of time and money. But I continue to battle with a head full of flakes today. So, my current quick fixes for concealing my dry scalp consist of hats, turbans and topknots. (If only I could resist the urge to dig in there and scratch.)
My multi-textured hair.
Don't get me wrong, I love my naturally curly hair. However, what I struggle with is styling strands that have no consistent curl pattern. I have loose waves around my forehead, box spring-like coils in the midsection and kinky spirals along my nape. The erratic nature of my curls has resulted in me hoarding hair products. But is there really a styling cream, gel or oil that works best? Until I find the one, I'll fake it with hair cocktails and twist-outs.
My annoying hair shrinkage.
Another aspect of having natural curly hair is shrinkage. My locks soak up water like a kitchen sponge ripped fresh out of the plastic wrapper. One day you'll see me sporting a small Afro, then a few days later I'm serving full on Foxy Brown. It gets frustrating having to always explain to women who are not of color or those who don't have a similar hair texture how black hair can do such a "cool" thing.
My moderate hair growth.
As if the shrinkage isn't enough to worry about, I'm not as happy as I could be with the speed at which my strands grow. As a beauty editor, I'm surrounded with images of long-haired ladies -- be it straight or curly -- and told that this vitamin or scalp massage will help. But it seems as though I can't take enough Biotin or eat enough kale to reach Julia Sarr-Jamois status.
My fear of the sound of scissors.
Yeah, I know that reads like an episode from a TLC reality show. However, the shearing sound that comes from scissors makes me cringe. I have my father's mother to thank for this phobia as she cut off my back-grazing braids into a super short style for no reason when I was about 11. I've avoided trims or dramatic haircuts for as long as I could. Eventually, deciding to no longer chemically straighten my curls when I was 15 helped me to regain peace of mind as I had to cut off those overly-processed pieces. But I haven't been able to sit up straight in my hairstylist's chair confidently whenever the scissors come out.
My at-home styling paralysis.
For someone who's bathroom is fully loaded with hair products and tools, as well as getting celebrity hairstylists to share their secrets, you'd think I'd have styling down pat. Yet, the aforementioned hair hangups, plus the fear that I won't be able to correct any mistakes before I have to head to the office or a date, has convinced me to leave all matters concerning my hair in the hands of the pros.
My urge to constantly switch my hairstyle.
I get a kick out of the attention that comes with my very own beauty evolution. However, I feel as though I've created this monster of having to wear at least six different hairstyles in a single year. I'm not Rihanna, nor do I have the pop star's bank roll to fund weekly visits to the hair salon. I think getting bored with my 'do can do wonders for my savings account and sanity.
Do you have any hair hangups? Tell us in the comments section, send a Tweet @HuffPostBeauty or drop an email to beautytips@huffingtonpost.com.
Meanwhile, cut yourself some slack and click through these photos of celebrities having bad hair days: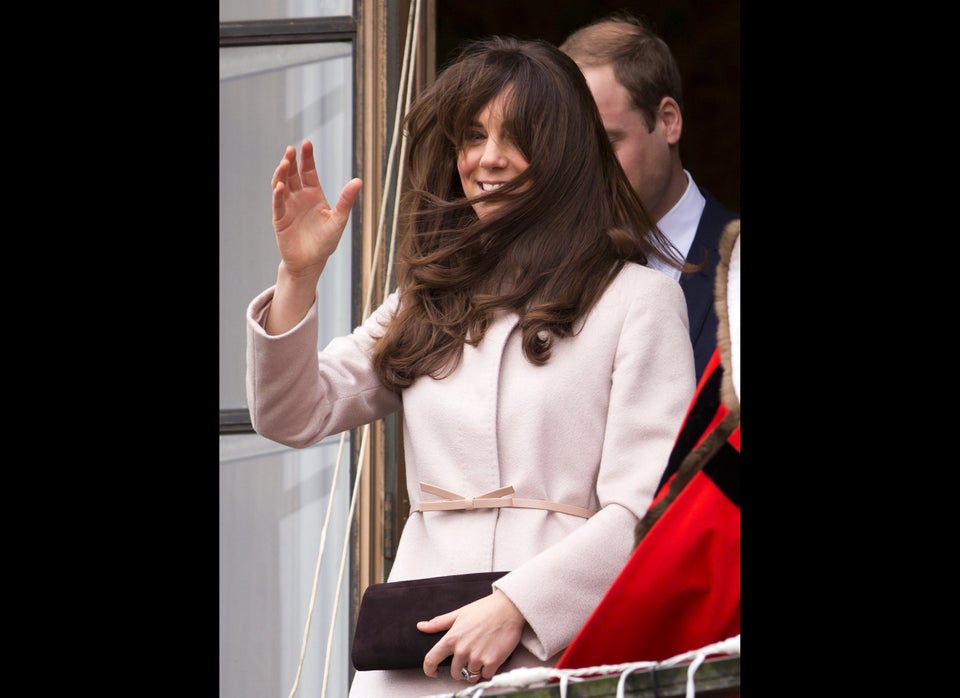 Celebrity Bad Hair Days
Want more HuffPost Style beauty content? Check us out on Twitter, Facebook, Tumblr, Pinterest and Instagram at @HuffPostBeauty. (For everything else check out our main HuffPost Style Twitter, Tumblr, Pinterest and Instagram @HuffPostStyle.)---Do you have a beauty story idea or tip? Email us at beautytips@huffingtonpost.com. (PR pitches sent to this address will be ignored.)