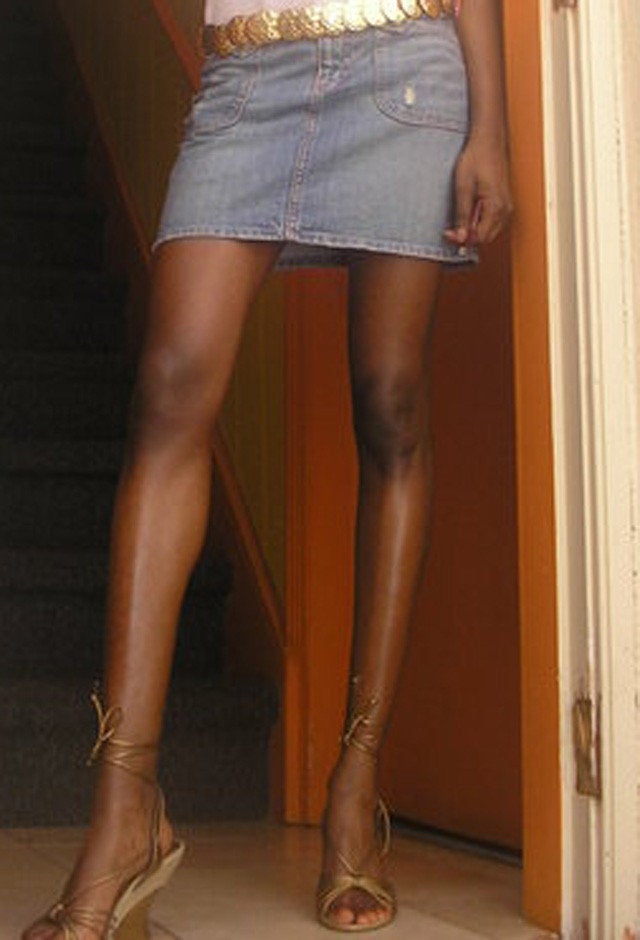 I picked up my first bottle of hair removal cream before my middle school's cheerleading squad tryouts. Because, let's be honest, hair stubble and cartwheels don't exactly go hand-in-hand. So, I stretched my legs across the bathroom vanity and smoothed on the cold, pink cream. Ten minutes later, I wiped away hundreds of tiny hairs and lined up with the rest of the pom-pom shorts-wearing girls. Without a doubt my strong voice, smile and stunts helped me to make the team, however, my bare brown gams were the buzz at the judges' table.
Since hanging up my cheerleading uniform, I've experimented with shaving (nicks and cuts...ouch!) and waxing (there is no greater pain). Yet, I've always returned to hair removal creams. Here are three reasons why:
I can get the job done all by myself. There's only a few people in this world who I believe should be allowed "down there," and one of them has the letters "MD" or "OB/GYN" after their last name. While there are certain hair removal duties I leave up to an aesthetician, the ease and simplicity of Nair, Veet and Sally Hansen depilatory creams allow me to take control. And do a pretty good damn job, if I do say so myself.
I am hair-free for at least 14 days. Whenever I reached for the razor and shaving gel, stubble would resurface within three days. Who wants to deal with that during bikini season? So, I became addicted to using hair removal creams after noticing that the results lasted longer. How's two weeks of smoothness?
It stinks, but my legs are smooth and super shiny. I'd be crazy not to admit that the "boiling egg" stench that most hair removal creams have doesn't bother me. However, my routine includes isolating myself to my shower, thus containing the powerful smell. And then allowing a combination of melon-scented candles and fresh air to get my apartment back to normal. Also, many of the formulas contain moisturizing ingredients like cocoa butter, aloe and baby oil, leaving my limbs luminous.
What's your hair removal method preference? Sound off in our poll below.