So in January, they set out on something they called the #365DayHairChallenge ― a pledge that every day for one year, the couple would set aside time for Matt to style Laura's hair.
"It's just this moment where we're able to stand still for 15 to 20 minutes every morning," Laura said in a video for Harper's Bazaar. "Just the two of us and our dogs sitting at our feet while he's doing my hair. It's nice. It's like a deep breath of fresh air before we get into the craziness of our day."
Those morning styling sessions also served as bridal hair trials for when the couple tied the knot on April 14 at the Wythe Hotel in Brooklyn. On the big day, Matt pulled Laura's hair back into a gorgeous braided updo. When he finally saw her all dressed up with her hair done, he was blown away.
"It was really surreal," he said in the video. "She came out and she was like my bright shining star. I mean I'm speechless for once actually. I'm kind of choked up thinking about it."
Matt also told Harper's that he loves doing his wife's hair and has no plans to stop any time soon.
"I feel like I'm the luckiest man in the world because I get the opportunity to do my wife's hair every day, possibly on and on and on until I'm doing my daughter's hair, my granddaughter's hair. But I'll always be doing my wife's hair," he said.
For more on this story, watch the video above.
The Huffington Post reached out to the couple for comment but had not heard back at the time of publication. This story may be updated.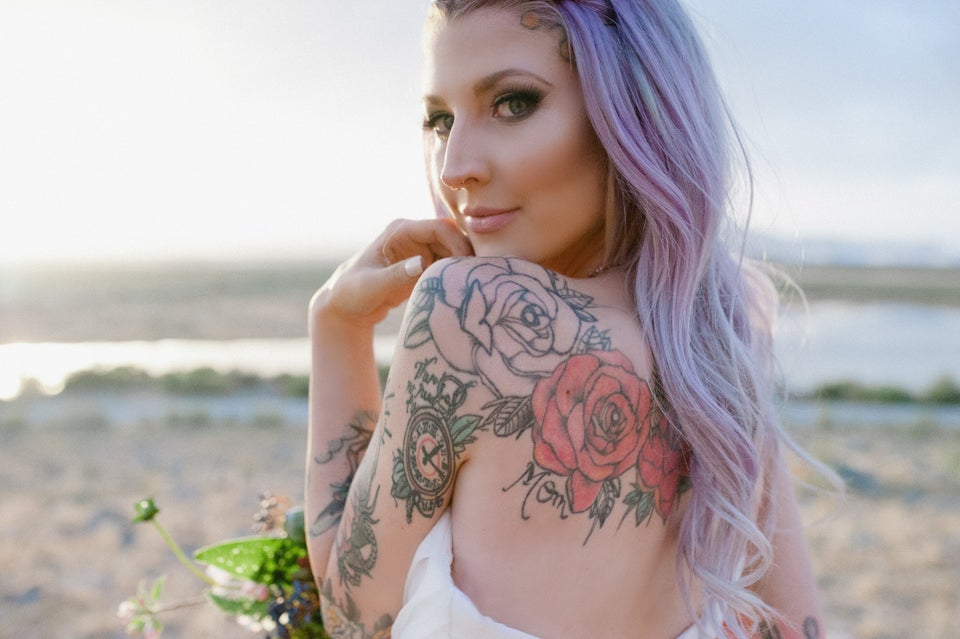 Brides With Colorful Hair