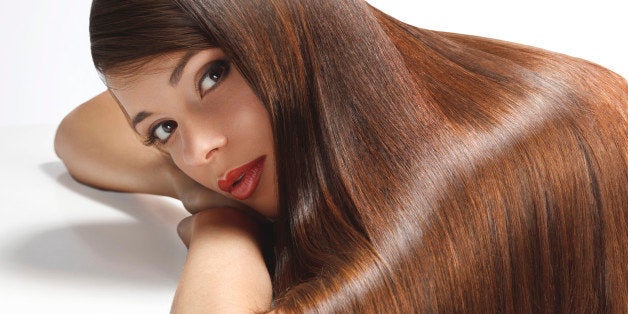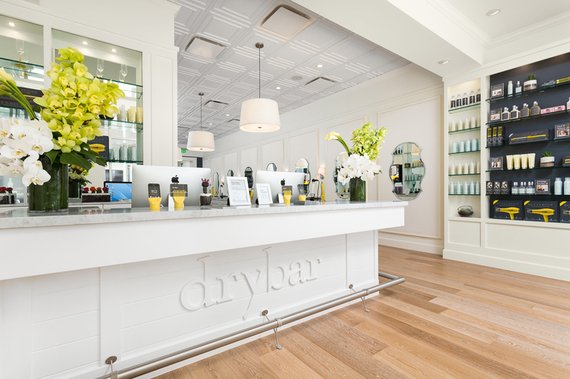 As any fellow beauty addict can attest too, nothing beats the body, style, and shine of a professional blowout. Try as I might, replicating that kind of volume at home always comes up flat.
Bottom line? There's nothing like a fresh blowout. While we'd all love to make our good hair high last, the truth is that after a day or two, we are left feening for another fix with nothing but fond memories of our short-lived "big hair don't care" glory to hold onto. Since looking anything less than gorgeous isn't an option, to help prolong your hair high, during my latest blowout session, I asked the stylists at Drybar how to make your blowout werk for you for days to come. After all, theres nothing quite like the high of a good hair day and Drybar gives the best head of hair around. Trust.
So whether you're flaunting big, bouncy waves, or shiny, pin-straight strands, follow these steps to keep your perfect "I woke up like this" blowout.
So Fresh and So Clean, Clean:
Starting with squeaky clean hair is the key to a great, long lasting blowout. If there is any oil, or product residue left in your hair, your blowout will come out lifeless no matter how good your stylists technique are. To give you the most bang for your buck, make sure you've got the right products and tools to create a lasting impression. Don't leave the salon without picking up clips, a curling iron (the drybar 3 day bender is life changing), volumizing mousse, and dry shampoo to help your hair go the distance.
The Morning After
After spending an hour achieving a gorgeous, high shine blowout at the salon, theres nothing more disappointing than waking up to a crinkled, limp mess. Try using a scrunchie (yes, a scrunchie) to pull your hair into a low pony or two loose buns and rest your head on a satin pillowcase before you hit the sheets. Better yet? Pick up some rollers and set your hair at the crown before bedtime.Follow these steps and I guarantee you'll wake up completely satisfied.
Pump Up The Volume
Perk up your roots and pump up the volume with a dry shampoo. Dry shampoo is a wonderful tool full of possibilities that gives you tons of sexy volume all while making your strands smell amazing. No matter where you are, you can easily give your hair volume and texture while not looking like you haven't washed your hair in days, which of course, you haven't. Don't worry though, your secrets safe with me. Apply Drybars detox dry shampoo to the crown of your head and then let it sit for a minute before brushing hair to remove any signs of the spray. Finally, tease your hair a little at the root area and section it out to apply more where needed. Rules to remember? Next time you want to spend a little more, ahem, time in bed, skip the suds and reach for a bottle of dry shampoo instead.
Go Hands-Free
When your hair looks amazing, it's hard to keep your fingers out of it-- but I'm here to tell you now is the time to show some restraint. Avoid touching your hair, as it will cause it to lose volume and stimulate your scalp to produce oil and no one wants that. After all, grease free is the way to be ladies. When its time to shower, always wear a thick shower cap when washing up-extra points if it's lined in terry cloth! No matter what, opt for caps with a sturdy elastic rim. Rules to remember? Institute a no-touching policy to keep your hair bouncy for days.
Go The Distance
To avoid frying your hair--which rids your gorgeous mane of movement and makes ends look ragged and lifeless--only tame your hair with a flat iron as a last resort. Again ladies, restraint is the name of the game. The better option? Dry on the fly by blasting the front and top sections of your locks with a blow dryer, which will smooth your hair without losing all that body you crave. Still lusting for curls? Apply more dry shampoo at your roots as well as a heat protectant ( I recommend the Drybar hot toddy heat protector) before curling hair with a curling iron. Bouncy waves will camouflage any dirtiness.
Related