A West Virginia mom's viral Facebook post is demonstrating the power of empathy when it comes to kids with special needs.
On Dec. 29, Jennifer McCafferty posted a photo that shows her 4-year-old son Isaiah having his hair cut while sitting on the floor of a Sport Clips salon in Charleston. In the caption, the mom explained that Isaiah has autism, so this hairdresser's kindness meant a great deal to their family.
"This woman, Kaylen, ... did more for my heart than she will probably ever realize," McCafferty wrote. "Haircuts with Isaiah are no small feat. He hates having anything near his ears, the sound of clippers sends him in to a tailspin."
McCafferty explained that this particular evening at the salon was consistent with their past difficult experiences. "I was ready to give up, but she wasn't," she said. "She sat on the floor with my baby in her lap, and she cut his hair. They talked about Dory and Christmas, and she even let him spray her with her water bottle."
Concluding her post, the mom shared a message on behalf of her family and others facing similar challenges. "Autism can be so very, very hard, but people like this make our days just a little easier," she wrote.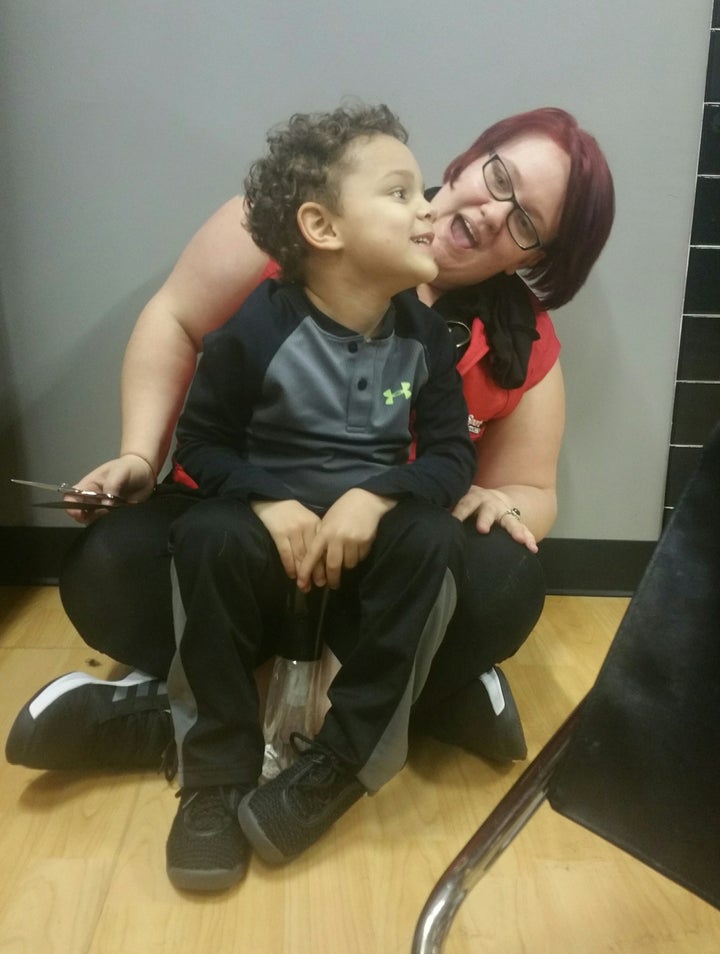 McCafferty's post received nearly 95,000 likes. The Love What Matters Facebook page shared her story as well. The comments sections on both posts are filled with responses from fellow parents of kids with autism.
McCafferty told The Huffington Post that Kaylen was a real lifesaver that day at the salon. When Isaiah had a meltdown, she went above and beyond to help him find "his quiet, safe space" in the midst of the overwhelming sensory stimulation.
"She wasn't fazed by his screams; she understood his fears," McCafferty recalled. "She figured out where it was he needed to go, which just so happened to be the floor, and she took him there."
The mom said Isaiah has a "beautiful soul" and a warm heart. "He is everything that you would want your child to be," she said. "He's fun and full of energy. He's sweet and kind, and ridiculously funny. He loves with everything he has."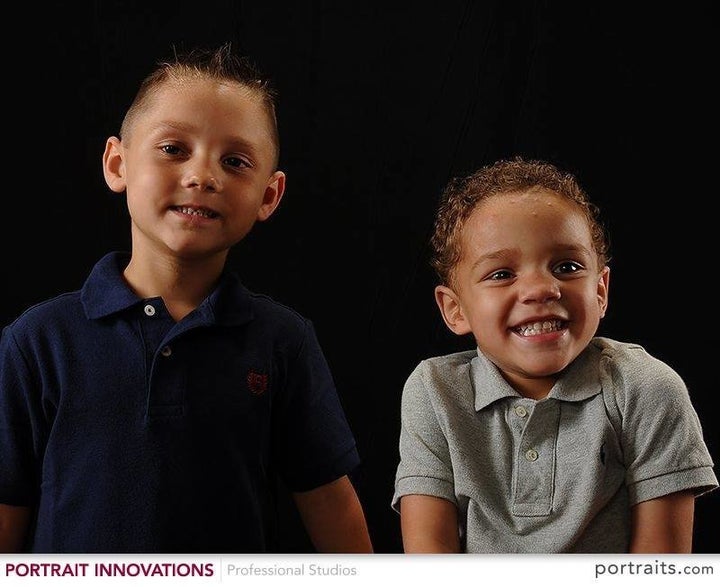 Isaiah's love is especially boundless when it comes to his 6-year-old brother, Alex. "They have an amazing bond, and I credit Alex for a lot of the progress Isaiah has made with his social interactions," McCafferty said. "Alex is able to comfort Isaiah when the rest of us can't, and always seems to know just what Isaiah needs to soothe him."
McCafferty told HuffPost she hopes Isaiah's haircut story will bring hope to other parents of kids with special needs. "I want them to realize that even though it can feel like it, they are not alone," she said. "I want everyone to see just how much love and kindness matter."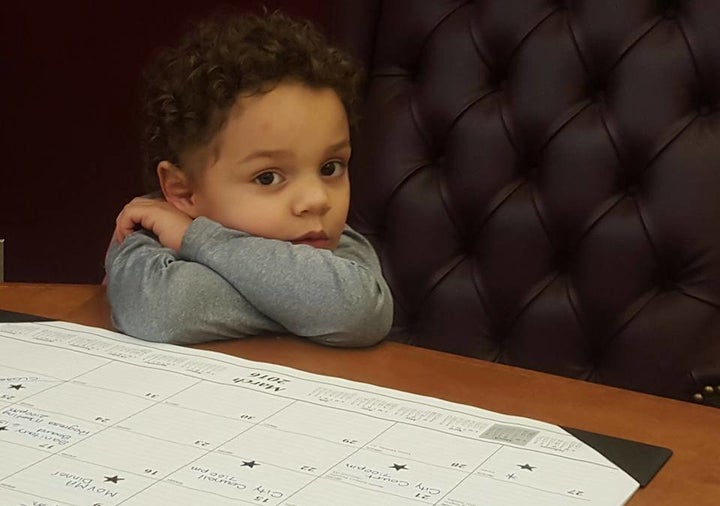 CORRECTION: A previous version of this story stated that the mother lives in South Carolina. She lives in West Virginia.