One hairstylist proved to be a cut above when she helped a client experiencing a mental health condition.
In February, a woman walked into The Salon, a haircut location inside of Ulta Beauty in Oshkosh, Wisconsin, and began pulling every "All Soft" product by Redken off the shelf. Kate Langman, an employee the salon, noticed what the customer was doing and approached her to see if she needed any help.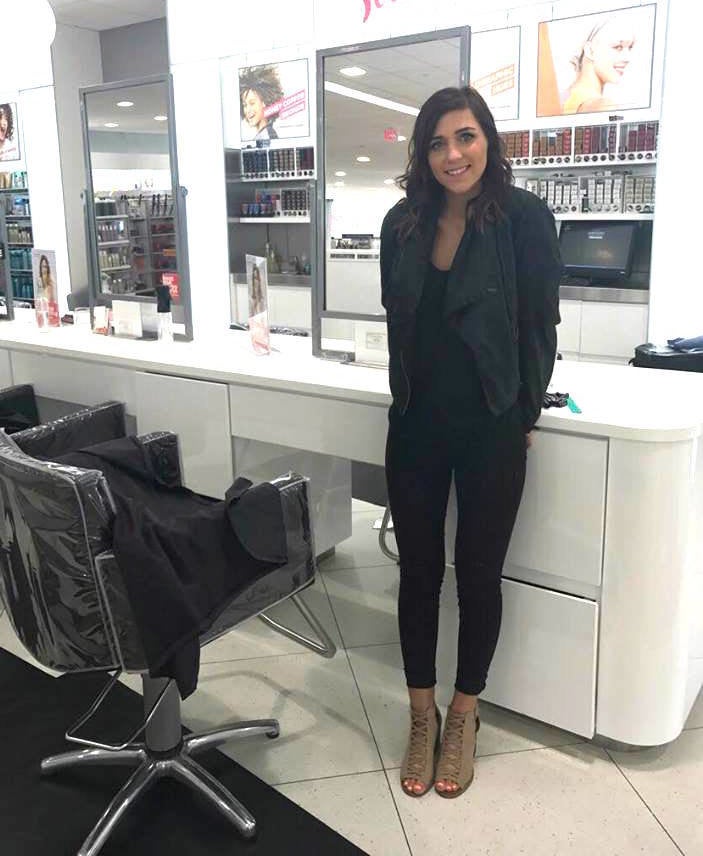 The two began to talk, and Langman soon learned that the woman had depression. She hadn't left her bed in six months due to her mental health condition, she told Langman, and had neglected to wash or brush her hair.
Instead, the woman had pulled her hair back into a bun, which over time became a giant, matted knot.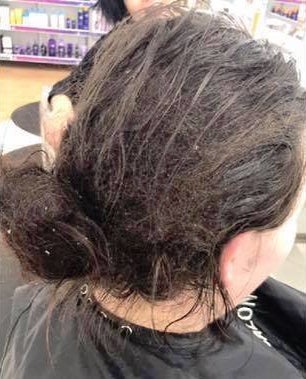 Langman offered to do the woman's hair, making her an appointment for the very next day.
"I have a very close family member that went through similar [mental health struggles]," Langman told The Huffington Post. "If I would have let her walk away with all of those products that she spent a hundreds of dollars on, she would have gotten nowhere — which she would have possibly viewed as another failure for her."
But the woman didn't show up for the appointment. Two weeks later, she called and booked another appointment. And once again, she was a no-show.
Then, on March 9, the woman came into the salon and asked Langman if she could do her hair.
"When she walked in that [day], I had a feeling of relief," Langman told HuffPost. "That she still had the drive to feel like herself again."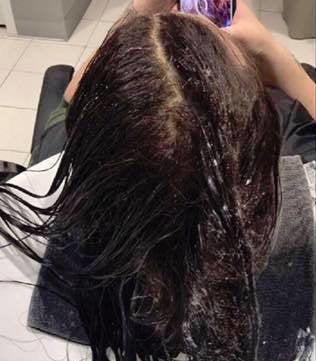 Langman worked with the woman for over eight hours, brushing, cutting and coloring her hair. The results were phenomenal.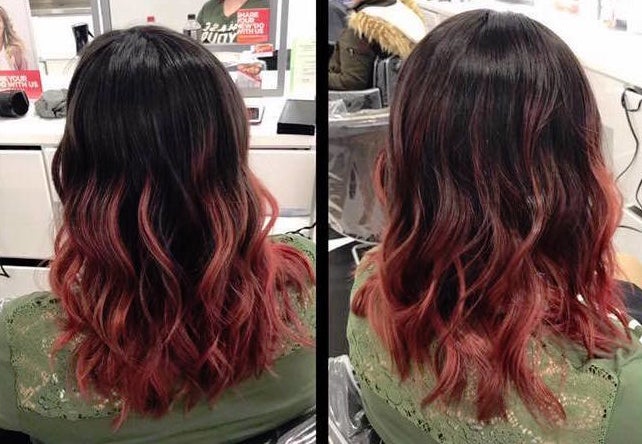 After the experience, Langman posted the story to Facebook, where it went viral, receiving over 16,000 shares and 35,000 likes.
"By the end of this service, I could see the sparkle in her eyes," Langman wrote in her post.
Langman says she's happy that she could be there for the woman, who confirmed the story to The Huffington Post.
"I wanted her to know that there is someone that is here to help her," Langman said. "No matter the circumstances. She needed someone she could count on and I wanted to be that person for her."