A rural town in Australia has found itself chin-deep in hairy panic -- and that's not metaphorical.
Hairy panic is a variety of fast-growing tumbleweed characterized by long hairs on its leaves. This week, colossal quantities of the grass overtook parts of Wangaratta, a small town in the state of Victoria. Extremely dry conditions in the area resulted in what's been dubbed a "hairy panic explosion."
The tumbleweed has reportedly grown to roof height in some areas and according to local reports, frustrated residents have spent hours every day trying to clear hairy panic from around their homes.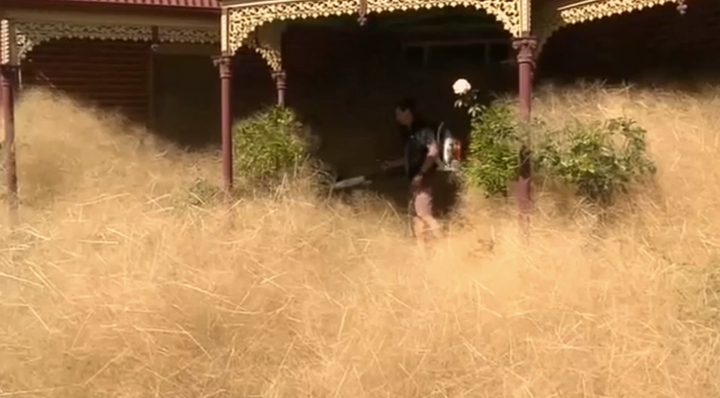 Hairy panic, or Panicum effusum, is native to Australia and found in every state in the country. It can cause a potentially fatal condition called "yellow big head" in sheep, if consumed in large quantities, the BBC reported.
"The council has a very limited capacity to intervene, but we are attempting to work with residents and nearby farmers," a council spokesperson told Guardian Australia.
On Friday, the council announced plans to consider using "big vacuums" to deal with the rapidly growing tumbleweed.
It remains unclear what triggered Wangaratta's current hairy panic problem. Local residents have blamed a nearby farmer for failing to properly tend his paddock.
About 20 residences have been particularly hard-hit by the grassy deluge, per the Guardian. However, the council spokesperson warned that the tumbleweed "would go wherever the wind blows."
Popular in the Community