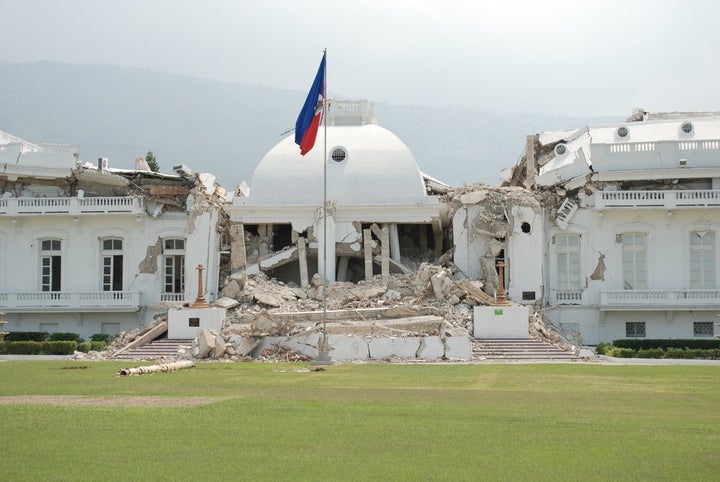 Is Kenneth Merten, former Ambassador to Haiti under Secretary of State Hillary Clinton, actively promoting an appointment as Assistant Secretary of State under Rex Tillerson? Why are 12 members of Congress including Mia Love and Debbie Wasserman-Schultz supporting Merten and asking President Trump to continue Merten's work at the State Department as Acting Special Coordinator for Haiti? The Office of the Haiti Special Coordinator functions within the Bureau of Western Hemisphere Affairs at the U.S. Department of State. What do Haitians think about Merten? How should Tillerson and Trump react to this overt campaign to continue the Obama/ Clinton policies in Haiti?
10 Democrats and 2 Republicans were signatories. Mia Love, R-Utah, is a daughter of Haitian immigrants. Rep. Debbie Wasserman-Schultz, D-Florida, is a puzzling addition given her animosity toward the Trump administration. But then, the Haitian diaspora are an influential part of her South Florida constituency.
A press release from the U.S. Embassy in Haiti confirms that "Acting Principal Deputy Assistant Secretary Kenneth Merten" is visiting the Dominican Republic and Haiti until March 17. "The objective of the visit by the American diplomat is to further U.S. government support for strong partnerships in the Hemisphere and stable regional economies." Merten was Ambassador to Haiti from 2009 to July 2012, and "assumed responsibility as the Acting Principal Deputy Assistant Secretary, with responsibility for Haiti, Canada, Caribbean Affairs and the Office of Policy, Planning and Coordination in the same Bureau," according to his State Department bio.
Haitians are not exactly happy about this turn of events that, on the surface, is an extension of the devastating policies of the Clinton/Obama Presidencies and the State Department policies of Hillary Clinton.
The Haiti Sentinel describes Merten as "former Secretary Clinton's most zealous henchman," and someone who played a "key role" in the "election result switching in 2010."
The newspaper did not mince words when Merten surprisingly was part of a delegation to the inauguration of newly elected President Jovenel Moise in January.
"Trump's delegation will be attending is the continuation of a regime marked by intimately close ties to drug-trafficking, kidnapping and corruption, embezzlement that rose to record levels. The regime known as Tet Kale (translates to Skinned Head in English) was propped up by the Clinton State Department in late 2010, the year of the earthquake and at a time those international actors sought a corrupt-friendly government in Haiti to continue their activities," the paper reports.
It is well documented that, Pierre Louis Opont, who was Director General of Haiti's Provisional Electoral Council (CEP) in 2010 said that it was Cheryl Mills, Clinton's Chief of Staff at the State Department and an executive at the Clinton Foundation, who changed the election results. The new "results" moved Michel Martelly to second place in the first round of presidential elections. Merten was Ambassador at that time.
President Moise, Martelly's handpicked successor, is under accusation of drug trafficking. Haiti's Central Financial Intelligence Unit (UCREF) began an investigation into Moise's finances. The raw report shows that Moise had managed untraceable transactions of up to $5.5 million. His associates include Guy Philippe, leader of the 2004 coup in Haiti. Philippe was arrested January 5, 2017 in Port-au-Prince and extradited to the United States by the Drug Enforcement Agency (DEA).
Marc Antoine Acra joined Moise as part of a delegation to the Dominican Republic while Moise was a candidate.The UCREF report says Acra's private yacht was seized in 2015 and found to be carrying 82 kilos (181 pounds) of cocaine and 10 kilos (22 pounds) of heroin.
The corrupt political DNA continues in an unbroken chain in Haiti. Clinton begat Merten and Martelly, who begat Moise. Now the Trump administration seems blind to the fact that putting Merten back into this incestuous mix suggests a stunted growth and a deformed future for Haiti.
Popular in the Community