Chantale's life was turned upside down when the devastating 2010 earthquake in Haiti tore her family apart.
Not only was she forced to move out of her home and into Canaan, a settlement for earthquake victims more than an hour away, she was separated from her eldest son, Jacky, for four years following the devastation.
Now, an online campaign is aiming to help Chantale, a single mother of five, build a sustainable future for herself and her family.
According to Crowdrise, Jacky, who was 8 years old in 2010, was forced into child slavery after being separated from his mom. He escaped servitude but was homeless. In order to survive, he lived on the streets, begged for food and slept under abandoned cars.
Jacky was discovered living without shelter last July by Haiti Mama, a nonprofit committed to connecting homeless children with their families, Crowdrise told The Huffington Post. Within a month, the organization's social work team tracked down Jacky's maternal aunt, who informed them Chantale was living in Canaan.
To help Chantale and her family access basic living essentials -- including food, a new home, furniture and baby supplies -- donate using the widget below.
Although the family is now whole again, Chantale is still struggling to build a better life for her children.
She's one of many still trying to overcome the tragedy of the 2010 disaster.
The Crowdrise fundraiser for Chantale and her family is aiming to raise funds for housing, utilities, furniture, food, school and baby supplies, as well as money for Chantale to start her own business. Learn more and take action here.
Related
Before You Go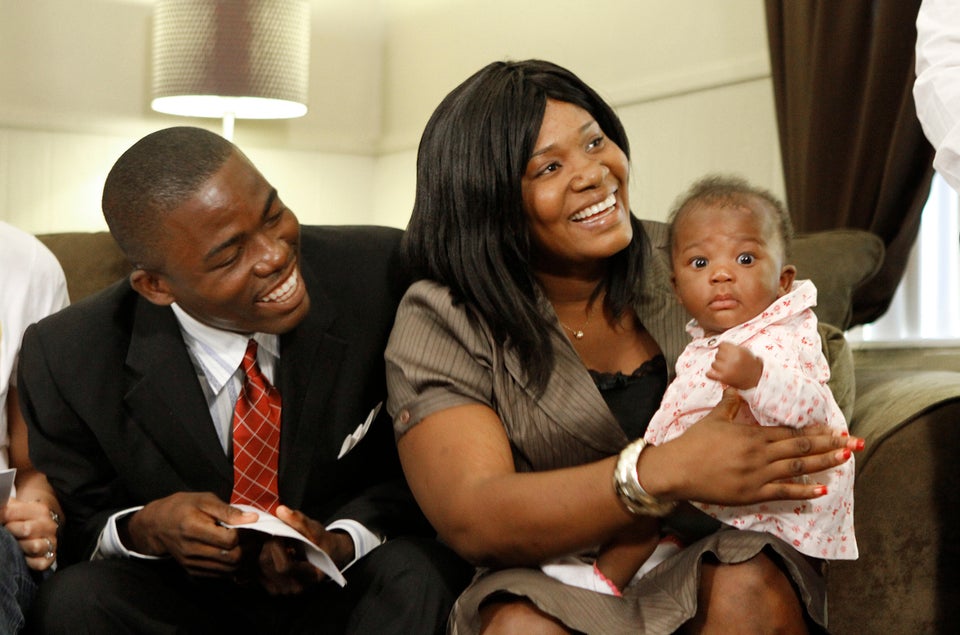 Haitian Baby Survives Quake, Reunites With Family