 As a survivor of Thailand's tsunami, I know first-hand how natural events wreak havoc on lives. The challenge is to pick up the pieces and rebuild.
Through my charitable work with the Happy Hearts Fund, I have learned that each natural disaster is unique, varying in response and recovery times. I see the great outpouring of love and concern for the men, women and especially children affected by these tragedies from people all over the world. I also see not enough of a sustained response, and at the same time unrealistic expectations about how quickly individuals, regions and nations can rally back.
This is the case with Haiti as well. Three years after a powerful earthquake flattened Port-au-Prince, shattering nearby towns and cities, Haiti's rebuilding efforts remain in the public eye. The January 12th commemorative services attracted foreign dignitaries, the international press and former U.S. President Bill Clinton, a great supporter. But this sad anniversary was also the occasion when others stated that it is now time for Haiti to stand on her own because "three years is long enough for recovery." Haitians couldn't agree more, as that is what they want too. But it doesn't happen overnight, or over three years. It takes a sustained response and the empowerment of people of the country.
I visited Haiti for the first time in 2007, and since the earthquake I have made too many visits to count. I have seen all that's been done to rebuild. Each time I arrive, I see new progress. With assistance from the international community and private individuals, conditions for many Haitians are now better than they were three years ago.
The 12th of January, 2010, gave me the opportunity to help create happiness in the midst of the tragedy, igniting an enduring commitment to this beautiful country and her people.
I spent the three-year anniversary of the quake in Port-au-Prince, overwhelmed by the heaviness in the air. The weight of that occasion -- difficult to capture in words -- pressed on me throughout the ceremonies commemorating the lives lost, too swiftly and too soon. I felt the heaviness in the mood of people on the streets and saw it sadden the face of President Michel Martelly.
But just the day before, I had visited The Muspan School, one of the schools funded by my Happy Hearts Fund (HHF). What a feeling to see kindergarteners and primary-school students enjoying a safe, disaster-proof environment while being taught by dedicated teachers and receiving a quality education. Our partner in this school project, the Digicel Foundation, provides the teacher-training program to all schools they build. The Muspan School is a direct collaboration between the Digicel Foundation, the Stiller Foundation and HHF. So far, HHF has built three kindergartens and two primary schools in Haiti. Our effort is a small contribution compared to the hundreds of schools which have been built through the efforts of the Haitian government and international donors since the earthquake. Recently, corporate leaders such as Clinique and United Airlines have announced important long-term support for education as Happy Hearts Fund's partner in rebuilding schools. Through partners such as these, we can continue to provide the life-changing support Haiti and other countries need after a disaster.
New schools are only part of the change underway in Haiti. Hundreds of miles of new roads are being built. Almost everywhere, the government is lighting the streets with solar-powered lamps -- an efficient and environmentally friendly way to provide light and security to citizens. People now feel safe walking at night, and in rural areas children even use these lights to study under at night.
Most of the rubble is gone, and many of those made homeless after the earthquake are now back in their communities. Martelly's government has launched a program for cleaning up the streets which provides temporary jobs for thousands of Haitians. The streets are remarkably clean, a sharp contrast to a few months ago when plastic bottles, Styrofoam cups and garbage lay everywhere.
In December, the five-star Oasis hotel opened, and a new Best Western will debut in three weeks. A Marriott Hotel, built in partnership with Digicel, will soon follow.
When President Clinton flew in for the January 12th anniversary, placing flowers at the mass grave where tens of thousands of quake victims rest, he underscored his belief in Haiti's future. Like him, many others remain committed to Haiti, understanding that this means for the long term, including celebrities like Sean Penn.
Let me share one final story demonstrating how the good work of good people is changing Haiti. When the quake hit, Caroline Sada was in her Miami law office. She had just received a great offer for a London-based promotion. She declined the promotion, opting instead to fly back to her country to help. Caroline spent the third anniversary of the quake in Haiti where she has lived since 2010. She adopted an entire village in Cite Soleil, helping to change the future of everyone there by engaging the community, organizations and government to create tangible change in one of Haiti's poorest slums.
Today, the village has a new road -- built by Sean Penn's J/P Haitian Relief Organization -- leading to a new primary school built by the Digicel Foundation and run by Prodev. Mothers are receiving support for their children through "Ti Manman Cherie," a government-sponsored social program that has already registered between 75,000 and 100,000 mothers and distributed nearly U.S. $13 million in direct assistance to needy families.
Caroline also provided jobs to former gang members who have organized themselves to clean streets and recycle garbage. This is just one example of how everyone is working together to create change -- even in poorest neighborhoods of Port au Prince. It's not surprising but very sweet how the people living there now refer to it as "Caroline's Village."
With so much in motion, I just can't understand how can we deprive Haiti of our support going forward. For my part, I am sticking by Haiti today, and for the long run! Remember that the road to recovery is difficult and long. It continues after the breaking news stops and cameras depart.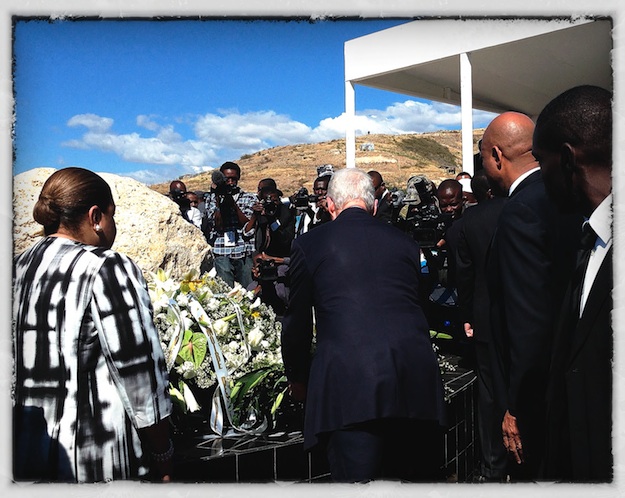 President Clinton putting flowers during third anniversary of earthquake in Haiti on January 12th 2013.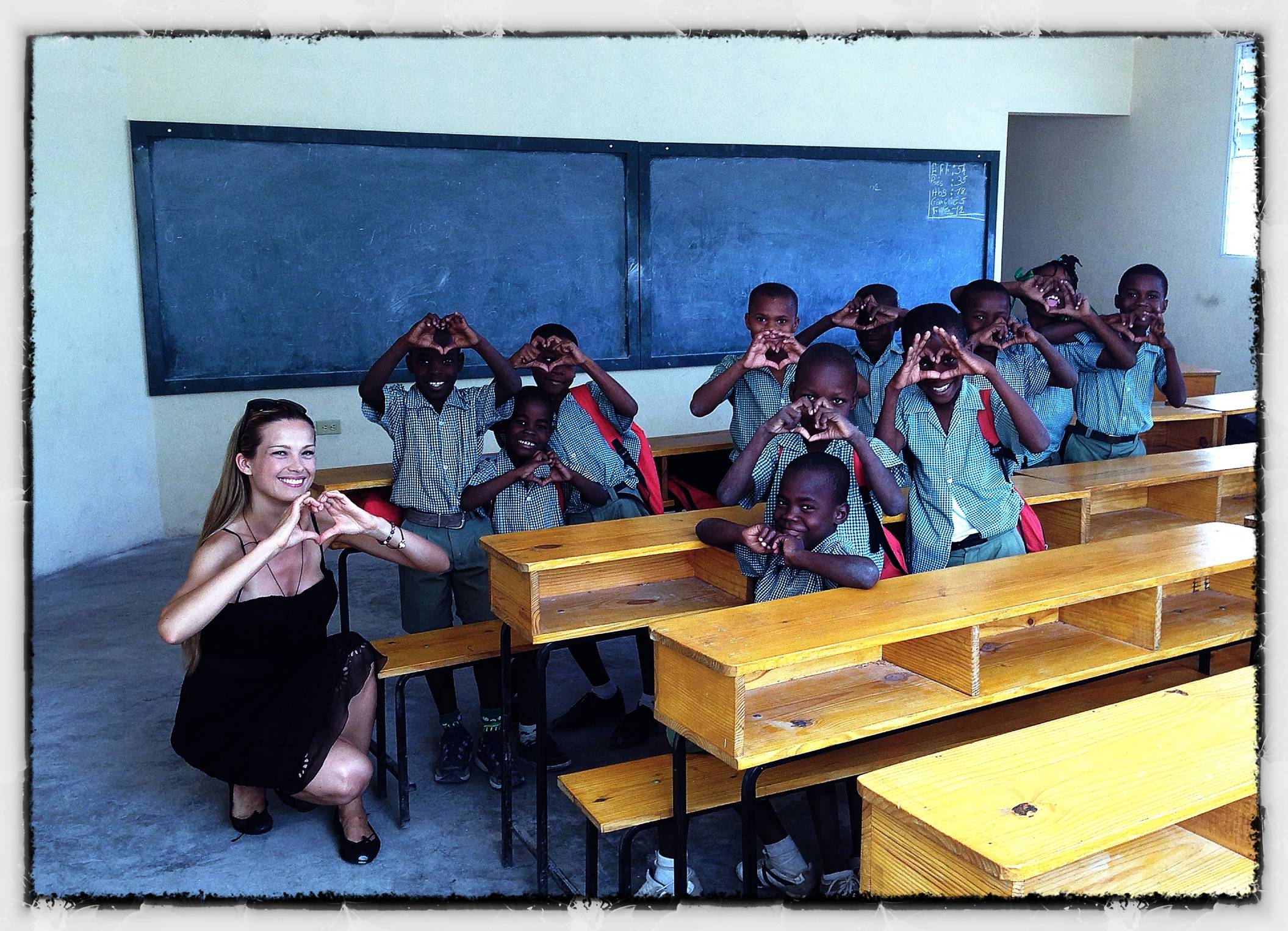 Muspan school children sending their love.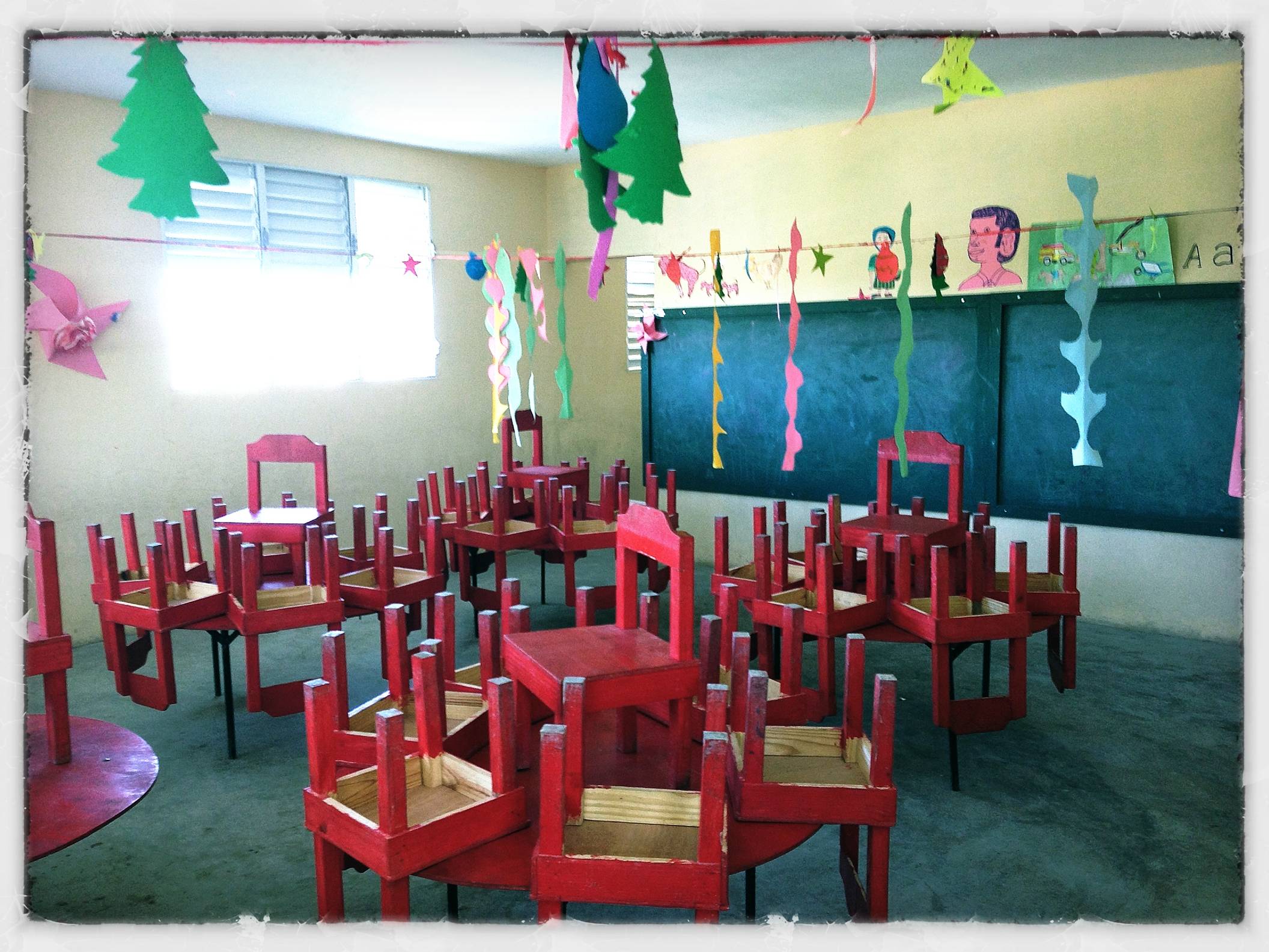 Muspan school classroom at the end of the day. School has been build by Happy Heats Fund, Digicel foundation and Ben Stiller foundation.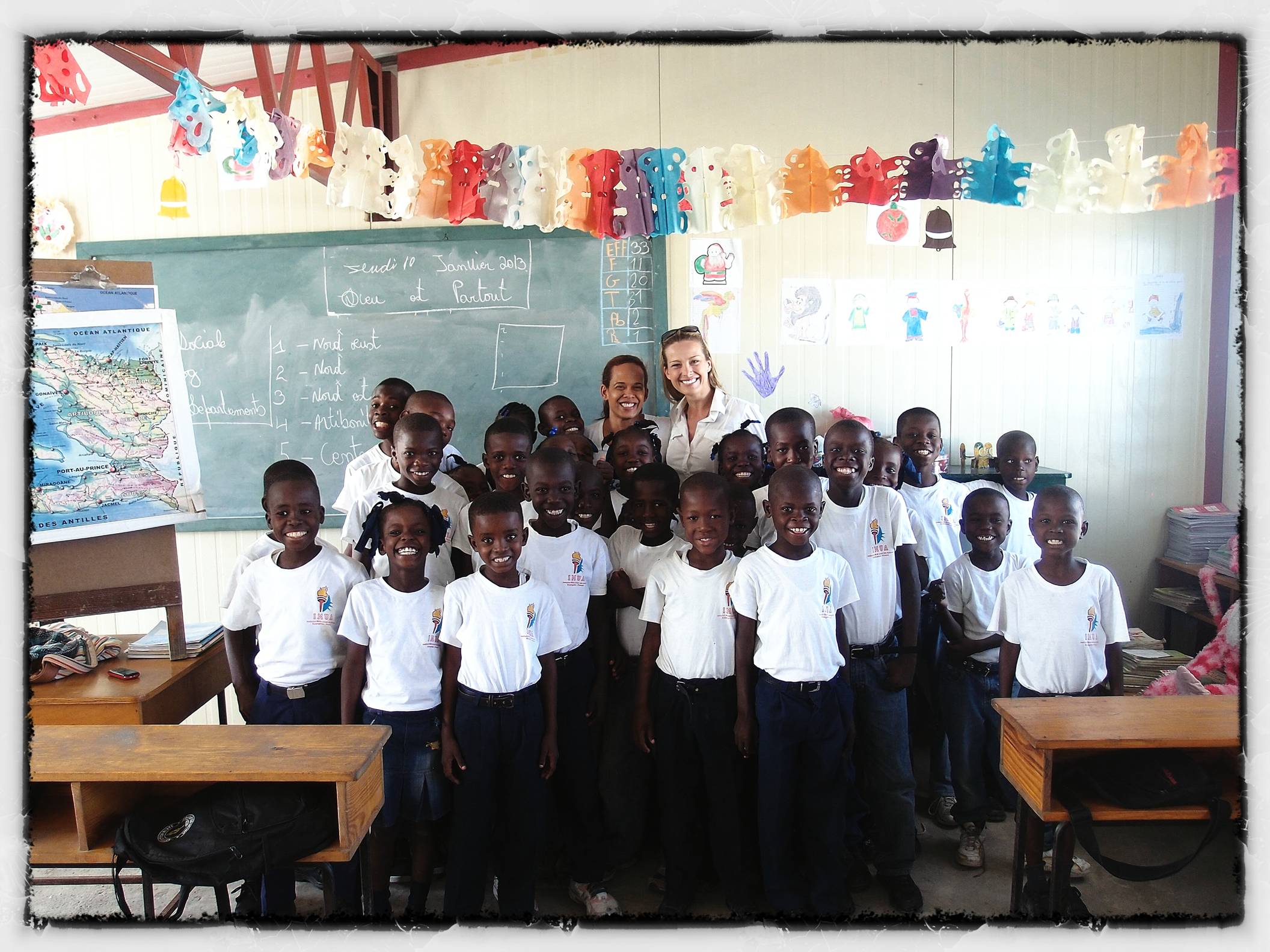 Ecole Union des Apotres at Cite Solay. Caroline's school.
Related
Popular in the Community