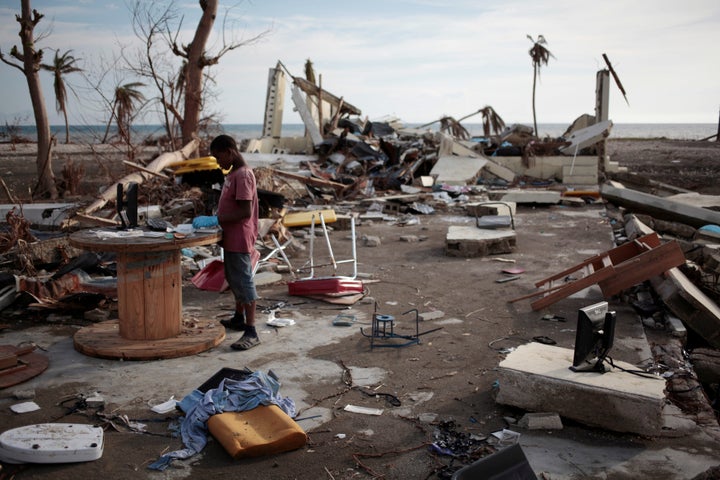 As Haiti struggles to recover from the destruction and carnage caused by Hurricane Matthew mere weeks ago, 1.4 million people require food assistance, the United Nations has found. For more than half of those in need, the situation is dire.
In collaboration with the Haitian government and its National Coordination for Food Security, the U.N.'s Food and Agriculture Organization and World Food Programme assessed the aftermath of the storm and the state of survivors.
The findings were grim: Hurricane Matthew impacted nearly 30 percent of the nation's usable agricultural land. It almost entirely decimated crops in severely-affected regions, and killed up to 80 percent of livestock in certain areas. Fruit-bearing trees have been uprooted and boats used for fishing have washed away, leaving many families unable to put food on the table.
Watch a 360° video below from RYOT of Haiti's hurricane aftermath:
"The winter season crop is fast approaching," warned Nathanaël Hishamunda, FAO's representative in Haiti. "Agricultural producers have lost everything. If we don't act now to provide them with seed, fertilizer and other materials they need, they will not be able to plant and will be faced with persisting food insecurity."
WFP and FAO have been working to distribute food rations in Haiti, but stress an urgent need for more resources. To date, the U.N. has only been able to help a quarter of the 800,000 people in dire need of food assistance, WFP regional director Miguel Barreto told ABC News on Monday.
After concluding the joint assessment, the humanitarian organizations announced that an additional $56 million in funding is needed over the next three months to adequately respond to Haiti's unfolding food crisis.
To learn how you can help, click here. To support American Red Cross's efforts with Hurricane Matthew, please donate via the CrowdRise widget below:
Before You Go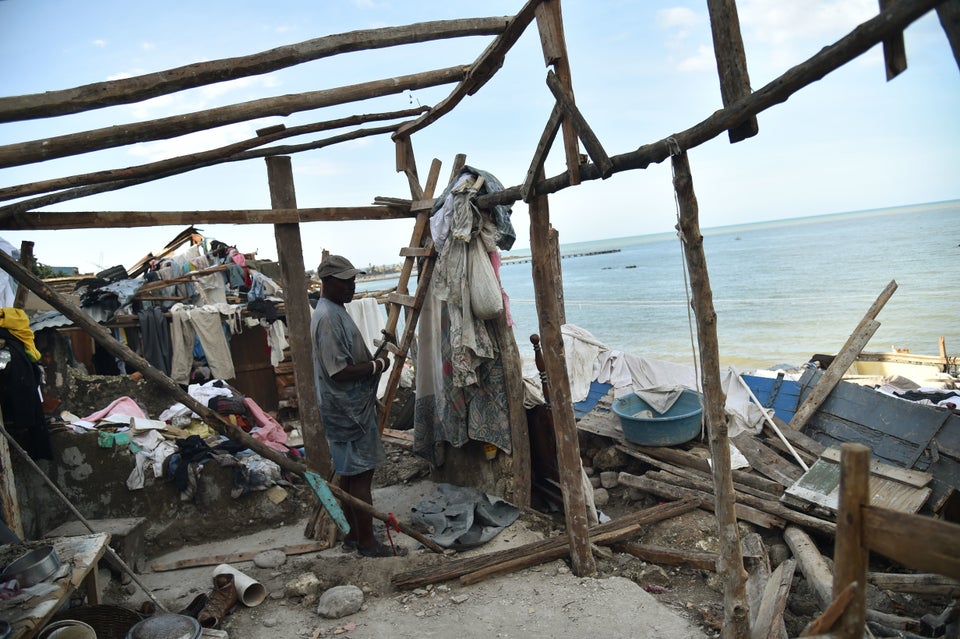 Haiti Struggles To Recover After Hurricane Matthew
Popular in the Community