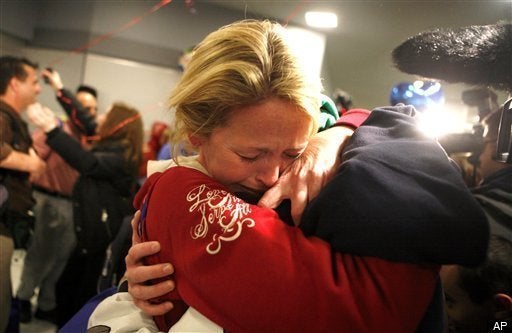 Young, willing and able, America's college communities are doing what they can to help the victims of this week's earthquake in Haiti. Some are also scrambling to check on the welfare of their classmates and colleagues.
Adolf Alzuphar - who lives about five miles from the epicenter of the earthquake and whose house is now part of the rubble - said that although he cannot return to Haiti to help with the relief efforts, he said he cannot just sit idly by.

Instead, Alzuphar is trying to collect canned foods, money and clothing to send to Haiti in hopes of making a difference.
Several television reporters have shared how difficult it is for them to cover this story as parents. The bodies of many young children are being dug out from rubble before their eyes. That's a fact that can't be lost on the parents of young adults studying and on missions in Haiti. A pair of Columbia students were airlifted out, while a pair of NYU students escaped into the relative safety of the Dominican Republic.
Jeanne Vodicka, a senior at the University of North Carolina, was on her way home after volunteering in Haiti for two weeks. The Daily Tar Heel reports that she was in an airport 140 miles from the epicenter when the quake struck. The lights went out for a few seconds, but her flight went on with no indication of the horror that she missed.
It was not until Vodicka's flight landed in Miami and she saw a string of worried texts from her mother that she said she became aware of the cause of the power outage and of the devastation that had struck Haiti.

"I broke down into tears. I can't really even watch the news right now," she said.
Related
Popular in the Community