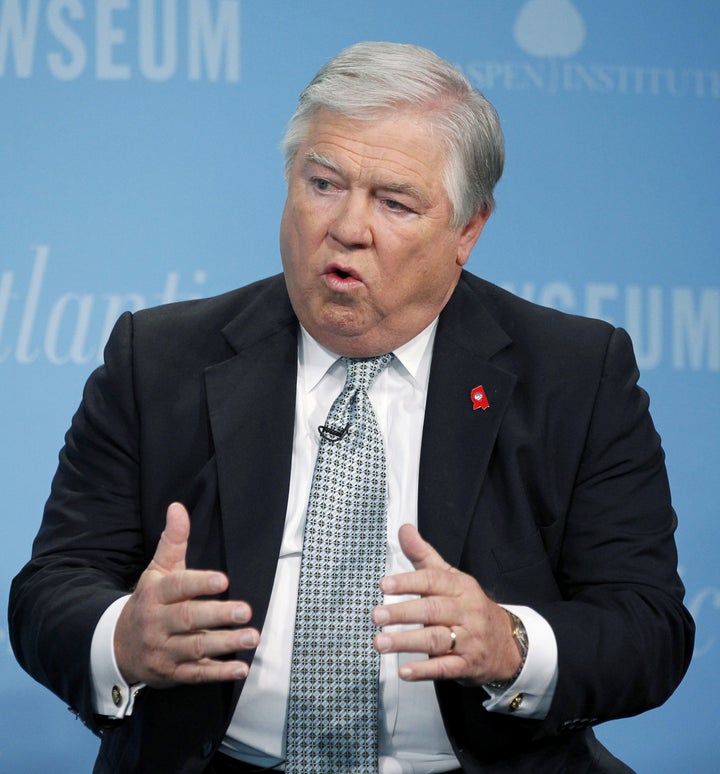 When asked why my hometown in Mississippi did not suffer the same racial violence when I was a young man that accompanied other towns' integration efforts, I accurately said the community leadership wouldn't tolerate it and helped prevent violence there. My point was my town rejected the Ku Klux Klan, but nobody should construe that to mean I think the town leadership were saints, either. Their vehicle, called the "Citizens Council," is totally indefensible, as is segregation. It was a difficult and painful era for Mississippi, the rest of the country, and especially African Americans who were persecuted in that time.
In an interview with the conservative Weekly Standard, Barbour gave credit to the Citizens Council for keeping the KKK out of his hometown, Yazoo City. "You heard of the Citizens Councils?" said Barbour. "Up north they think it was like the KKK. Where I come from it was an organization of town leaders. In Yazoo City they passed a resolution that said anybody who started a chapter of the Klan would get their ass run out of town. If you had a job, you'd lose it. If you had a store, they'd see nobody shopped there. We didn't have a problem with the Klan in Yazoo City."
As Robert Mickey, an associate political science professor at the University of Michigan-Ann Arbor, told The Huffington Post, the Citizens Councils were concerned with keeping schools segregated and formed in 1954 in response to the landmark Brown v. Board Supreme Court decision. While some of them did try to keep Klan organizations from forming, it was because they were afraid they would disrupt business. Instead, they turned to economic intimidation to carry out their goals.
"They intimidated black parents from signing petitions demanding that school districts be desegregated, sometimes by printing the signatories in local newspapers, which oftentimes led to the signatures being recanted because the parents understood and feared the consequences of being publicly outed like that," said Mickey. "So Barbour's right -- on one hand, they often helped out on the Klan, and a lot of times they were interested in deterring white mob violence. But Northerners are right that it's like the Klan."
In 2003, Barbour ran into trouble with the Council of Conservative Citizens (CCC), a successor to the Citizens Council, when he refused to ask for his picture to be removed from the group's national website. The site featured Confederate flags and linked to articles such as "In defense of racism." Barbour called the content "indefensible" but said he didn't want to tell any group that it couldn't use his image.
Derrick Johnson, president of the Mississippi NAACP, called Barbour's comments "offensive" on Monday.
Popular in the Community