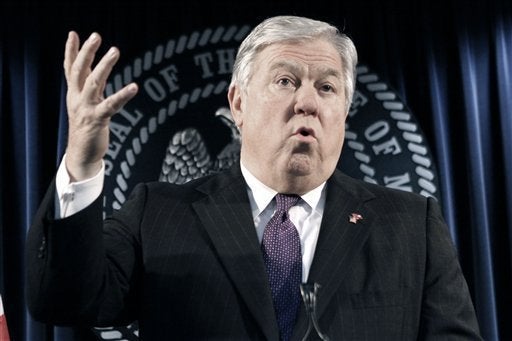 Mississippi Governor Haley Barbour doesn't agree with Michael Steele's contention that he has a "slimmer margin" for error because he's black.
"When you're a fat redneck like me and got an accent like mine you can say, 'well they're gonna hold me to a higher standard,'" Barbour told CNN's John King Tuesday night.
"In fact I don't think anybody every held me to a higher standard than I held myself, that's the way I was raised, that's what I was brought up to do and that's the way it ought to be," Barbour continued.
King then asked Barbour, a former Republican National Committee chairman, if he viewed Michael Steele any differently because he was the first black chairman of the RNC.
"No," Barbour responded. I "didn't when he was Lieutenant Governor of Maryland, when he was Senator from Maryland, feel the same way now, I just don't see that."
Popular in the Community