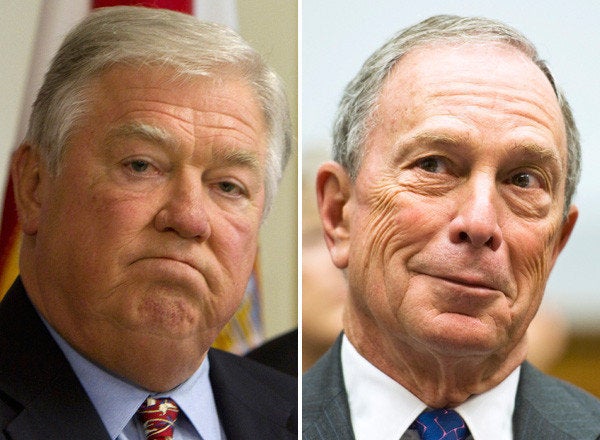 Rumblings of New York City Mayor Michael Bloomberg's possible presidential aspirations have outgoing RGA Chairman Haley Barbour quaking in his boots.
"I hope Mayor Bloomberg won't even consider that," Barbour told CNN. "But if there were a strong third party candidate there's no question in my mind, that candidate would draw votes away from the Republican," he continued, adding that a Bloomberg run would be "the best thing that can happen to President Obama."
HuffPost's Howard Fineman reported earlier this week that there had been some talk of an independent ticket possibly coupling a formation of Bloomberg and recently suspended MSNBC host and former Congressman Joe Scarborough. Bloomberg and Scarborough have since denied those rumors.
As for the common belief -- or maybe threat -- by some Tea Party activists that they should be looking to field a third-party candidate of their own who can hold up to their own strict standards of conservatism, Barbour wasn't a fan of that proposal either.
"Those people don't really know what they're talking about," Barbour said, admitting that "if they had run [in 2010] as independents like in the Perot period and divided the conservative vote, divided the anti-Obama vote, now that would have hurt us. But that did not happen."
Barbour has reportedly been looking at the 2012 landscape with an eye on a potential run for himself, but declined to provide any further information to CNN about his plans.
Calling all HuffPost superfans!
Sign up for membership to become a founding member and help shape HuffPost's next chapter