What were they reacting to? Her weight.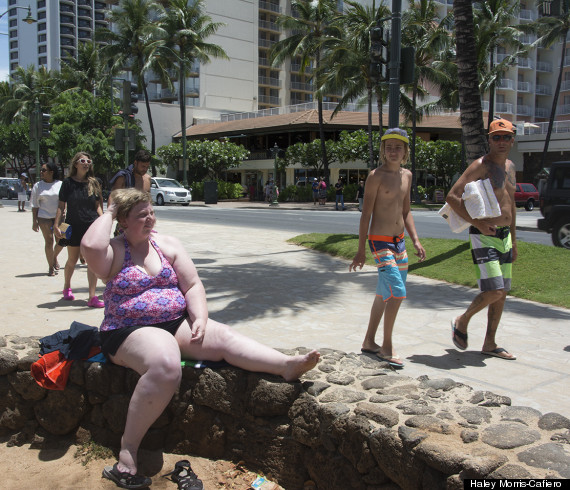 Morris-Cafiero has now released a new set of photographs as a continuation to the series, in which she photographs people reacting to her exercising, shopping for new clothes or preparing to go to the beach.
"When the Wait Watchers images went viral, many of the online articles had anonymous commenters posting that my life (and the world) would be better if I just got a makeover and exercised," she told The Huffington Post in an email. "In my new series, I am doing the same process as 'Wait Watchers' where I set up a camera and record the reactions of strangers but now I am engaging in 'self-improvement' acts such as exercising, looking at clothes, etc. My goal is to be more assertive with my role in the image and show that I am still looked at with critical glances when I try to 'improve' myself towards society's standards."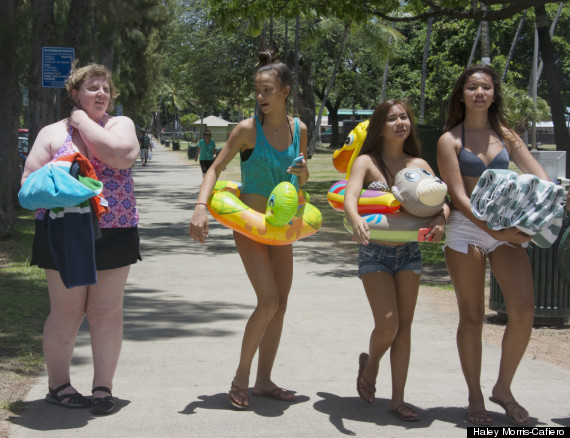 Morris-Cafiero is hoping to publish these images, alongside some commentary she's received, in a book titled The Watchers.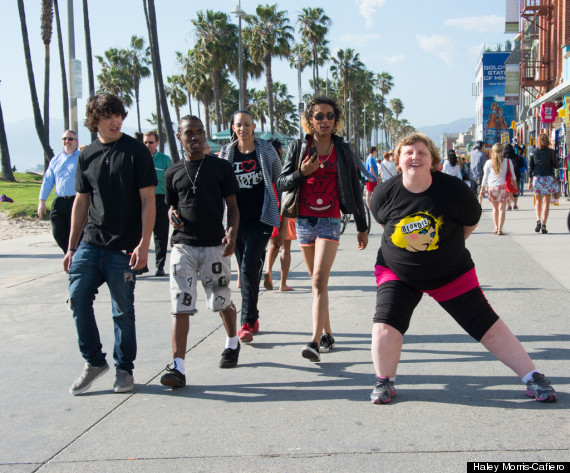 The photographer told HuffPost that her book is inspired as much by people's reactions to the photographs as the narrative of the images themselves.
"When the images went viral, the articles provided a platform for anonymous critics to make comments," she said in an email. "Many of the comments concentrated not on the actual photographs, but on how ugly my face, hair, clothes, etc were. The commenters don't realize that they are contributing to my project by making judgements about me based on how I look ([thinking I'm] on welfare, unemployed, have diabetes). So I started archiving the comments."
Morris-Cafiero is careful to distinguish between the vitriolic comments she receives on the Internet, and the glances of people captured in her photographs.
"I still don't know what the passersby in my photographs are thinking or reacting to," she said.

Not all the online feedback she's received has been negative. Another inspiration for publishing this book is the outpouring of stories from other people who feel judged for their weight.
"In addition to critical emails and comments, I have received hundreds of emails from supportive people who have found inspiration in my photographs," Morris-Cafiero wrote on her Kickstarter page. "Some say 'thank you' and others tell stories of my images helping them love their body, overcome bullying or not commit suicide."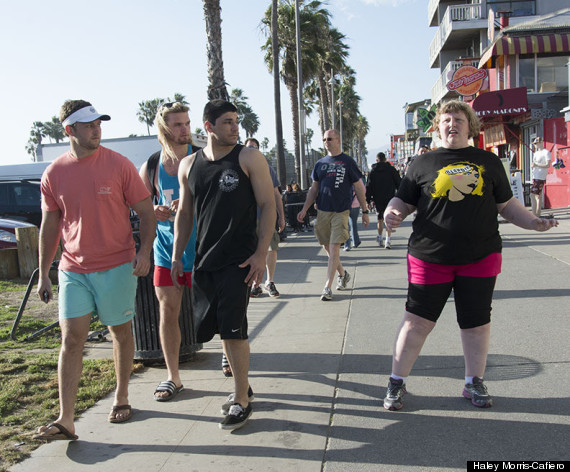 Related
Before You Go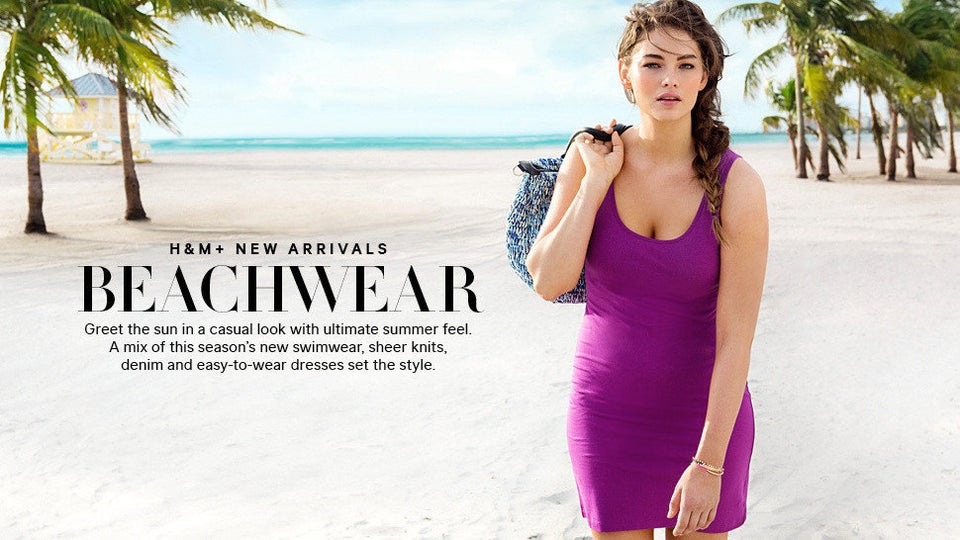 Body Image Heroes
Popular in the Community