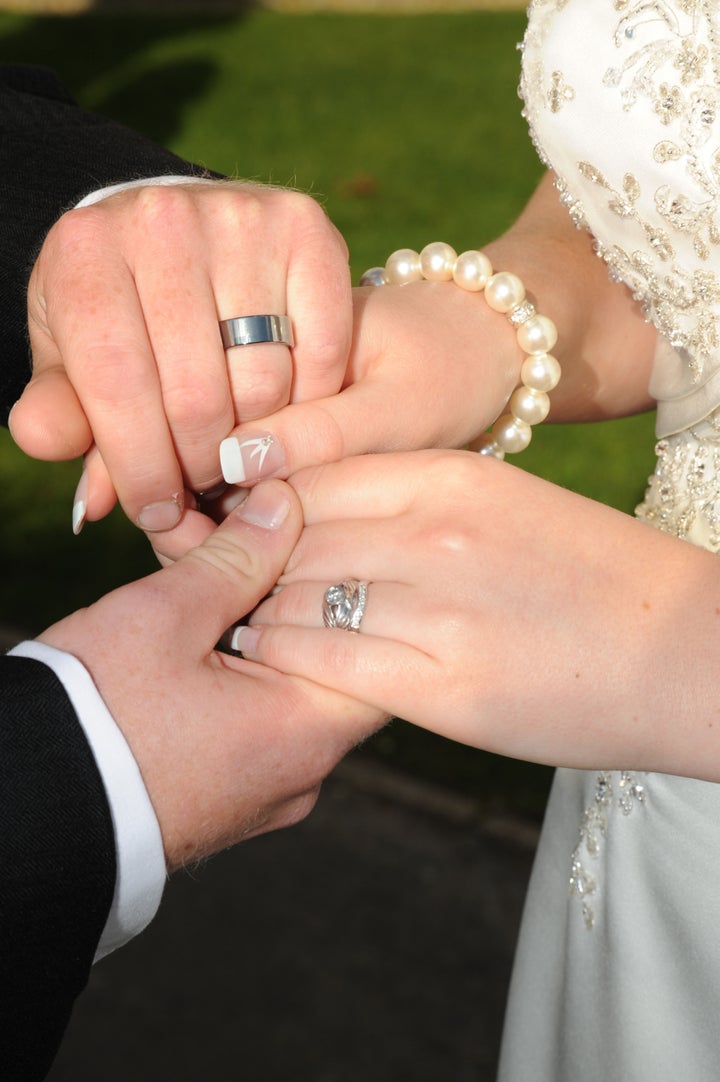 Growing numbers of Americans are holding to a new marriage vow: I don't.
A record low 51 percent of U.S. adults are married, compared to 72 percent in 1960, and the average age of men and women when they get married is higher than ever, according to a new report from the Pew Research Center. That's partly because people are more often opting out of tying the knot or unsure about the institution of marriage itself.
For many, the entire institution of marriage feels antiquated. Thirty-nine percent of all adults say they believe that marriage is "obsolete," including 44 percent of Americans between the ages of 18 and 29, according to the study, which analyzed U.S. Census data.
The share of unmarried people who say that they do not want to get married or are unsure about it is sizable as well. Twelve percent of unmarried adults say they do not want to get married, and another 27 percent expressed uncertainty, according to the study.
Not only that, the rate of weddings has also slowed. 4.23 million U.S. adults were newlyweds in 2010: a five percent decline from the year before. Pew called it "a sharp one-year drop that may or may not be related to the sour economy," as some couples may seek to postpone the costs of a wedding and honeymoon, not to mention buying a home and having children.
Some women have taken notice of the subtle switch.
"We've arrived at the top of the staircase, finally ready to start our lives," Kate Bolick, culture editor of the magazine Veranda, wrote in The Atlantic in November, "only to discover a cavernous room at the tail end of the party, most of the men gone already, some having never shown up -- and those who remain are leering by the cheese table, or are, you know, the ones you don't want to go out with."
That pay gap isn't the only place where women are finding themselves ahead. Fifty-five percent of all college graduates age 25 to 29 last year were female, and female wages grew 44 percent between 1970 and 2007, in contrast to just 6 percent for men, according to the The Atlantic.
Calling all HuffPost superfans!
Sign up for membership to become a founding member and help shape HuffPost's next chapter