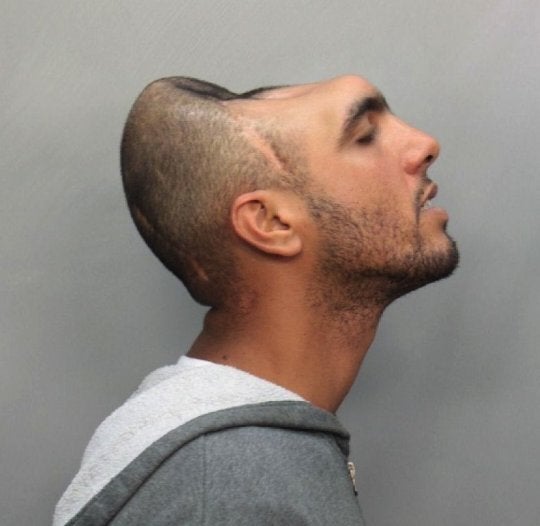 (Scroll down for video. WARNING: May be inappropriate for some audiences.)

Answering to the name "Halfy" and smoking what looks an awful lot like a blunt, he suggests it's best to stay off drugs.
"[I was] on drugs, I was driving, and I hit a pole, and I flew out the front window and landed on my head," he says, turning side to side to show off a flattened skull. "That's why it's no good, drinking and driving or drug -- drugness and driving. No good, kids. No good."
"Halfy," who has been identified variously as Carlos Sosa or Carlos Rodriguez, then alleges the president of the United States uses drugs, affirms his love of large women, and makes several sexually explicit remarks. In a second video, he again smokes what appears to be a blunt as the narrator laughingly says, "Hello, world, I want y'all to meet Halfy...he's kind of famous already."
"I just looked at him," an employee at the Miami-Dade County Pre-Trial Detention Center told the UK Daily Mail. "I see a lot of stuff. It didn't really bother me."
(WARNING: VIDEO IS GRAPHIC, DISTURBING, AND CONTAINS SEXUALLY EXPLICIT LANGUAGE.)

Related
Popular in the Community