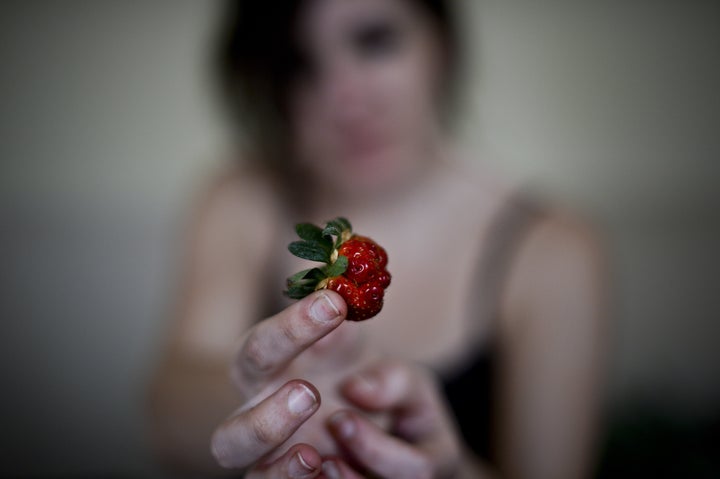 America is so obsessed with beauty that we waste an unconscionable amount of perfectly edible produce just because it doesn't meet our superficial standards.
A new study from the Guardian found that half of all produce grown in the U.S. is discarded because it's bruised, misshapen, discolored or has some other non-threatening deformity.
"It's all about blemish-free produce," Jay Johnson, who ships fresh fruit and vegetables from North Carolina and central Florida, told the Guardian. "What happens in our business today is that it is either perfect, or it gets rejected. It is perfect to them, or they turn it down. And then you are stuck." 
So, instead of wasting time and energy harvesting fruits and vegetable that supermarkets won't accept, farmers feed the so-called "ugly" produce to livestock, leave it to rot in fields or transport it directly to the landfill.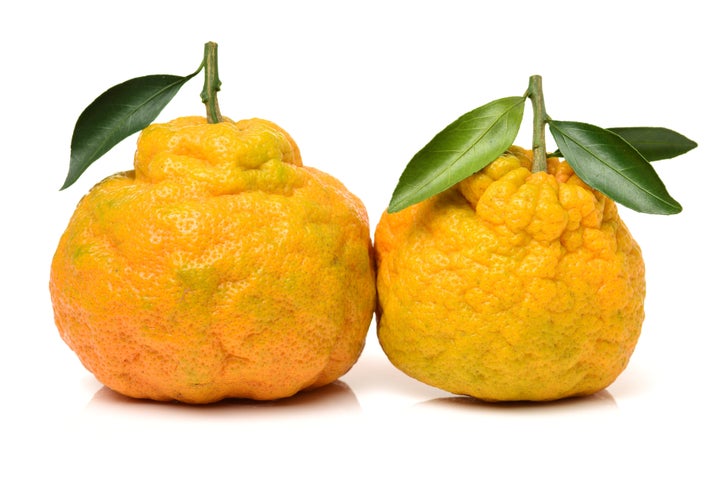 It's a concerning trend considering both the economic and environmental consequences of such waste.
When money's tight, struggling families are less likely to splurge on produce, which is more expensive than other food items and doesn't have a long shelf life. In fact, food banks consider donations of fresh fruits and vegetables to be like "gold," Arlan Preblud, executive director of We Don't Waste, a group that rescues food in Denver, told The Huffington Post. 
There are also serious environmental concerns at play.
When organic materials are dumped in landfills, they're broken down by bacteria to produce methane, a potent greenhouse gas. It's warming potential is 21 times that of carbon dioxide, according to the U.S. Environmental Protection Agency.
There are a handful of situations that lead fruits and vegetable to become disfigured, none of which can harm the consumer, Marvin Pritts, a professor of horticulture at Cornell University, told HuffPost. 
Inadequate pollination, for example, can lead to deformities around the seeds. Frost damage could kill some parts of the flower. When insects feed on parts of a young fruit, that could cause it to grow into an asymmetrical shape. Plant viruses can also affect a fruit's looks, but those aren't spreadable to humans.
"None of those would cause any health problems for people," Pritts said.
Determined to rescue this wasted resource, advocates have been pressuring supermarket chains to stop turning away disfigured produce.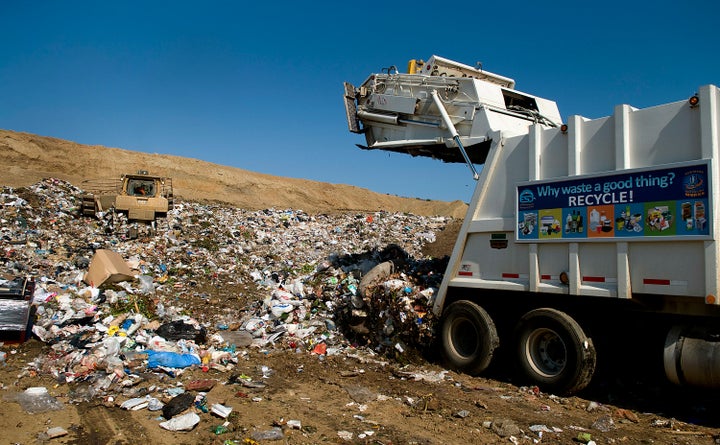 After collecting more than 110,000 signatures, Jordan Figueiredo, founder of UglyFruitandVeg.org, convinced Whole Foods to start a trial selling "ugly" produce.
The California-based recycling expert now has his sights set on getting Walmart, the country's largest retailer and grocer, on board to do the same thing.
Walmart recently began experimenting with selling some "ugly" produce, but Figueiredo and his supporters want to see the chain ramp up its efforts. 
In the UK, the company sells disfigured fruits and vegetables at Asda, the supermarket chain it owns there. They sell for 30 percent less than the regular produce.
Earlier this year, in the U.S., Walmart starting selling "Spuglies," Russet potatoes that were less than perfect on the outside due to the rough weather in Texas. Those are also being sold at a value price.
"This issue is so huge, and it doesn't require a complex solution," Figueiredo told HuffPost last month. "Once you tell people there's so much good produce going to waste, people are on board. No one thinks we should be wasting that much food."
CLARIFICATION: This story has been updated to include Walmart's recent efforts to sell some "ugly" produce. Language in the petition embedded in this entry has been updated to reflect Walmart's recent efforts to sell some "ugly" produce in the U.S.
Calling all HuffPost superfans!
Sign up for membership to become a founding member and help shape HuffPost's next chapter
BEFORE YOU GO
PHOTO GALLERY
"Ugly" Vegetables