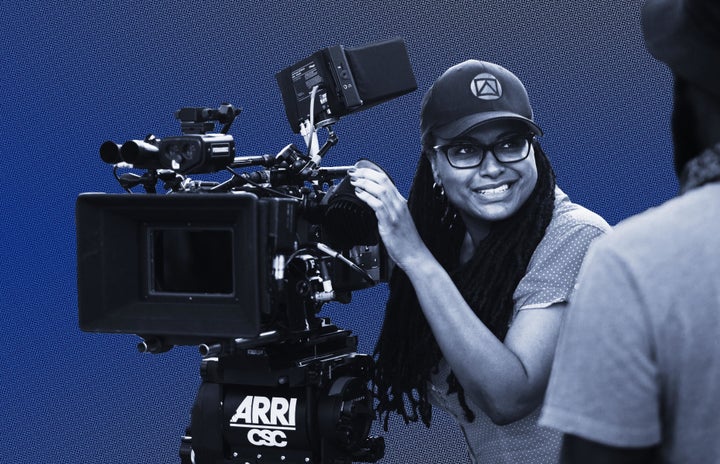 "This is the first time I've watched 20 films in 10 days," Chastain tells a room of festival jurors and members of the press. "The one thing I really took away from this experience is how the world views women from the female characters that I saw represented. It was quite disturbing to me... I do hope that when we include more female storytellers, we will have more of the women that I recognize in my day-to-day life. Ones who are proactive, have their own agency, don't just react to the men around them."
Chastain's statement sets the tone for first-time feature director Amy Adrion's film about gender bias in the entertainment industry and how it's wreaked havoc on the careers of female directors.
Adrion and her mostly female production team began meeting with these women over two years ago, but they've watched in awe as the recent #MeToo and Time's Up movements have brought the omnipresent power imbalance at the heart of "Half the Picture" to the fore of popular conversations. For Adrion, that imbalance has always been stark, long before reports of producer Harvey Weinstein's egregious sexual misconduct hit headlines and prompted a flood of allegations about other powerful men.
Thankfully, people are starting to take notice of these damning statistics ― and the workplace environment that makes them possible ― courtesy of women like Adrion.
"We're lucky that the awareness about women directors and representation behind the camera has really grown," Adrion told HuffPost during a sit-down interview in Park City, Utah. "I'm a female director and I was having trouble getting my own projects going, and I was vicariously reading all of the studies, reports and articles about the number of women directors. The statistics and information are totally discouraging."
"I knew a bunch of women directors who were successful and who I worked with," she went on. "And I just thought, 'Let me see if I can sit down with them and ask them how they got their first film made. How did they break through?' So that's where it started."
Throughout the course of her interviews, Adrion spoke with women directors who relayed painfully similar stories of "overcoming no" in their industry. For many, success in the mostly "pale and male" world, as "Thirteen" and "Twilight" director Catherine Hardwicke puts it, involves persistently seeking means of control over their own work.
Jill Soloway, for example, says that prior to acquiring total control of her Amazon show "Transparent," she was always "complaining about how the stuff I was writing was turning out." After watching predominantly male directors bring her scripts to life on "Six Feet Under" and "United States of Tara," Soloway concluded that the best and possibly only way to truly helm a project was to write, develop and produce it herself.
Getting to that point, however, often takes time. The great Ava DuVernay was only given the rare chance to helm a $100 million studio film, the upcoming "A Wrinkle in Time," after she fought tooth and nail to make smaller projects like "Middle of Nowhere," "Selma" and "13th."
"I went into all of it with a[n attitude of] 'I'm going to do it myself,'" DuVernay tells Adrion. "'I will do it alone. I don't need you. If you want to join in, great, but I don't need you because this is going to happen regardless,' was my armor in that time."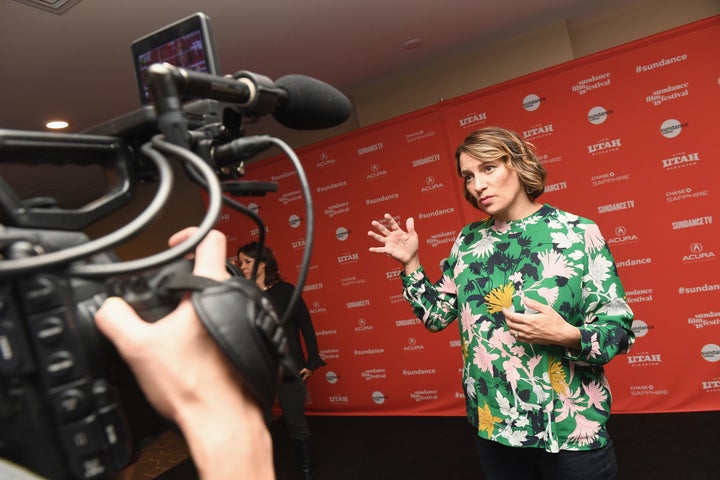 Yet even when they're in charge, many women reported that male crew members continue to challenge their authority. In "Half the Picture," Lena Dunham recalls how a male colleague attempted to steer control of a Bleachers music video she was directing. Today, Dunham is "doggedly committed to defending my work," she says.
And then there are the additional hurdles faced by mothers and caregivers at every point of their careers. "Me and You and Everyone We Know" director Miranda July tears up when describing to Adrion how much easier it is for her husband, fellow director Mike Mills, to go off to work.
"I was a little apologetic about [asking the motherhood question] because nobody asks James Cameron what he does with his four kids when he's making 'Avatar 2,'" Adrion told HuffPost. "But I have two little boys and manage the whole family and career thing, and I was grateful for the time the women gave us, and their very candid answers."
"You can do it all. It's just going to be fucking hard."
Even when men and women find themselves in similar positions in the film industry, with full control of their work, the issue of pay disparity rears its ugly head. Someone like Zack Snyder can expect to make around $10 million for a big-budget superhero movie, but fellow DC/Warner Bros. director Patty Jenkins made $1 million for "Wonder Woman" ― and was only recently given a significant raise to lead the next installment.
In Adrion's film, Hardwicke talks about how she took a 57 percent pay cut to direct Warner Bros.' "Red Riding Hood" following the immense success of "Twilight," which earned $393 million worldwide. The studio asked her to accept a lower salary after they shrunk the production budget on the Amanda Seyfried-fronted film to $40 million from $75 million.
This is why "Wayne's World" and "Black Sheep" director Penelope Spheeris (the comedic relief of "Half the Picture") decided to trade in her life as a director for a more stable existence as a home renovator. Spheeris said she grew tired of "taking a lot of shit when you take a lot of money" and being made to feel less-than in an industry dominated by the opposite sex.
"The sexism that many women directors face is just not having their work valued," Adrion said.
For filmmakers, value is often expressed through awards. Earlier this year, Natalie Portman introduced the 2018 Golden Globe nominees for best director with a short yet powerful ad-lib that summarized how award shows under-celebrate women. Standing alongside Ron Howard to present the award, the actress confidently uttered: "And here are the all-male nominees."
"I'm definitely sensing a rising tide of courage, and we're all feeding off each other in that way," Adrion said. "Like the whole Natalie Portman thing about her introducing the all-male director category at the Golden Globes ― that was a very gutsy move. And a lot of the women in the audience and at home look at that and go, 'OK, if Natalie Portman is going to put herself out in that way, what can I do in my life to be braver and stronger?'"
Portman is far from the only woman putting herself on the line. Actresses from Uma Thurman to Eva Longoria have come forward to speak about sexism, sexual harassment and assault, and unequal pay in their field. This time of reckoning signals hope for the women of Hollywood, and beyond.
But why, then, is a documentary so perfectly timed to this movement having trouble finding a buyer? "At this time the film is still looking for distribution," a rep for "Half the Picture" confirmed to HuffPost Monday.
Adrion's doc not only delves into the sexist world of directing; it addresses the unfortunate culture surrounding the industry as a whole, including the male-heavy circles of film critics, sales and distribution representatives, and studio executives. Are they not interested in a film about empowering women behind the camera? Let's hope that's not the case.
"I'm very appreciative that this conversation about women's stories is escalating, as it should be," Adrion said. "[I hope] our film can contribute to that conversation and make the emotional argument, as you meet all these women, for why it is important to hear and value their stories."
Before You Go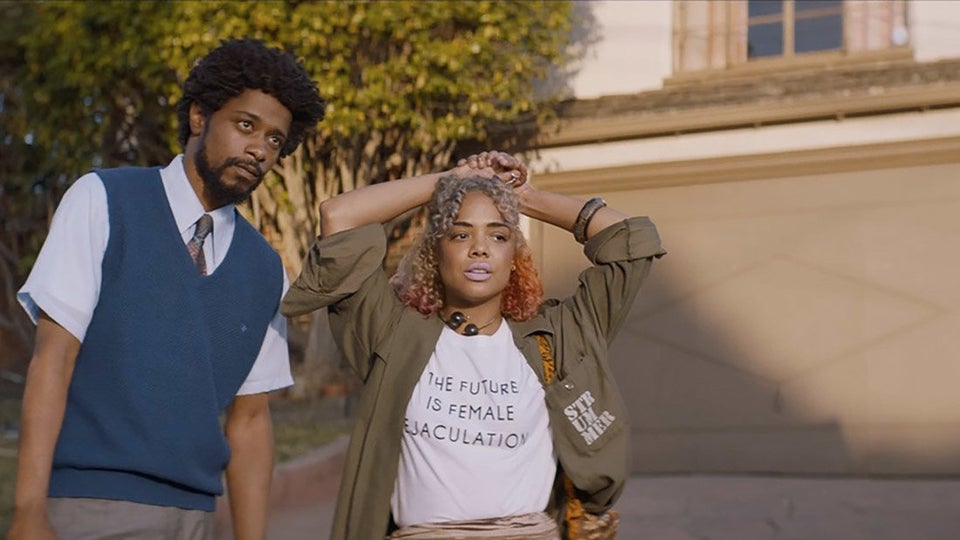 Best of the 2018 Sundance Film Festival