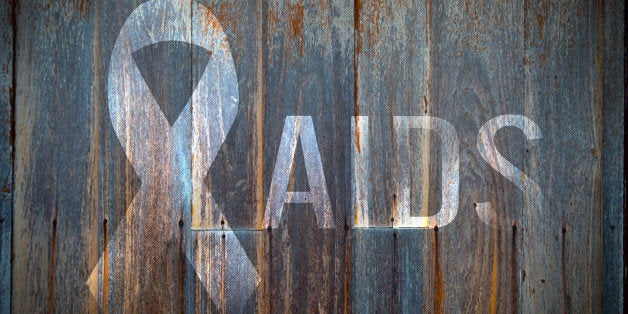 For the last few years, I have run a half marathon in Washington, DC. On race day, those running a full marathon join us for the first half of the course. Together, we run through some of the most scenic spots in the city--past monuments and across bridges, surrounded by enthusiastic crowds. Then, around mile 13, the course splits: half-marathoners to the left, marathoners to the right. It is always at that point in the race that two distinct feelings emerge--relief that I am nearly finished, and awe at the full-marathoners who, having already run so far, essentially have to do it again. And, not only do they have to keep running, but they have to run on a course decidedly less scenic, through gritty neighborhoods and highways where far fewer people come out to cheer.
Make no mistake: the fight against AIDS is a full marathon. This year, according to a new ONE report, the world reached a tipping point in the fight against this disease, with more people newly added to life-saving antiretroviral treatment than those who became newly infected with HIV. This is a major milestone worth celebrating, more than three decades in the making. But it only marks the half-way point--our split in the road. And just like my racecourse in DC, the road ahead for those who want to see an end to AIDS is unfortunately not an easy, downhill jog, but one that comes with challenging terrain. Our new report outlines three major concerns keeping us up at night, and each threatens to derail the progress we've made.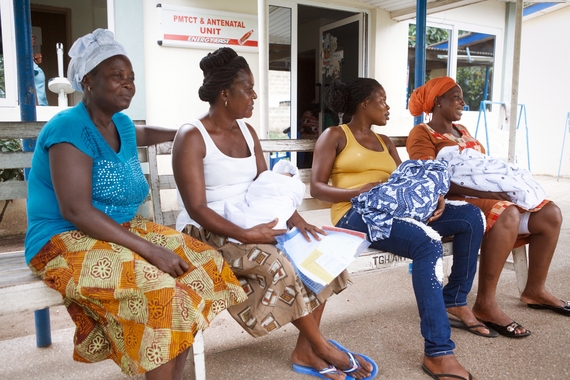 Women wait outside the PMTCT/Antenatal unit at Tema General Hospital, Ghana. Credit: John D McHugh/(RED)
First and foremost, there is still not enough money to control the disease. We are at least $3 billion short annually of the amount needed to control the disease, even though total resources for AIDS reached a high-water mark in 2013. The international donor funding that exists is unsustainable, with the vast majority contributed by just three countries - the US, the UK, and France. Meanwhile, many African governments are not meeting their own health spending promises and private sector resources are nowhere near where they could or should be. More countries and private sector actors need to step up their contributions to HIV/AIDS if we're serious about controlling and ultimately ending the disease.
Second, HIV/AIDS is increasingly concentrated among those who are harder to reach. Compared with the rest of the adult population, HIV prevalence is much higher among marginalized populations--roughly 28 times higher among people who inject drugs, 19 times higher among men who have sex with men, and 12 times higher among sex workers. Many of these groups face intense stigma, social ostracizing, and discriminatory laws that force them into the shadows and keep them from seeking AIDS treatment and prevention services. In order to accelerate HIV prevention gains, we must ensure not just more resources, but better targeted programs tailored to the political sensitivities on the ground and designed to reach these groups more effectively. Customized shoes molded to the feet of our marathon runners, so to speak.
The third threat is the fragility of progress to date. As the Ebola crisis has highlighted in recent months, diseases can exploit weak health systems and quickly turn the clock back on success. Also, a country that passes the tipping point also doesn't guarantee that it will stay there. A good example is Ghana, which, according to the report, reached the tipping point and was a real leader on AIDS in 2012 but slid backwards, behind the curve, in 2013. In fact, 14 countries in sub-Saharan Africa who weren't at the tipping point previously slipped further backwards last year, losing more ground.
So, although we've reached the half-way point in our race to end AIDS, it's not yet time to take a victory lap. We must do all we can to keep the momentum up for the second half, and prepare for the headwinds we all expect to face. That will require the world to invest the proper resources upfront to build more effectively-tailored programs that can reach the most marginalized populations. And, like a marathon, it will also require significant endurance to finish strong, even if our muscles start to fatigue and the cheering crowds thin out along the way -- for finishing the race, and ultimately defeating this cruel disease, will be a prize worth winning.
REAL LIFE. REAL NEWS. REAL VOICES.
Help us tell more of the stories that matter from voices that too often remain unheard.