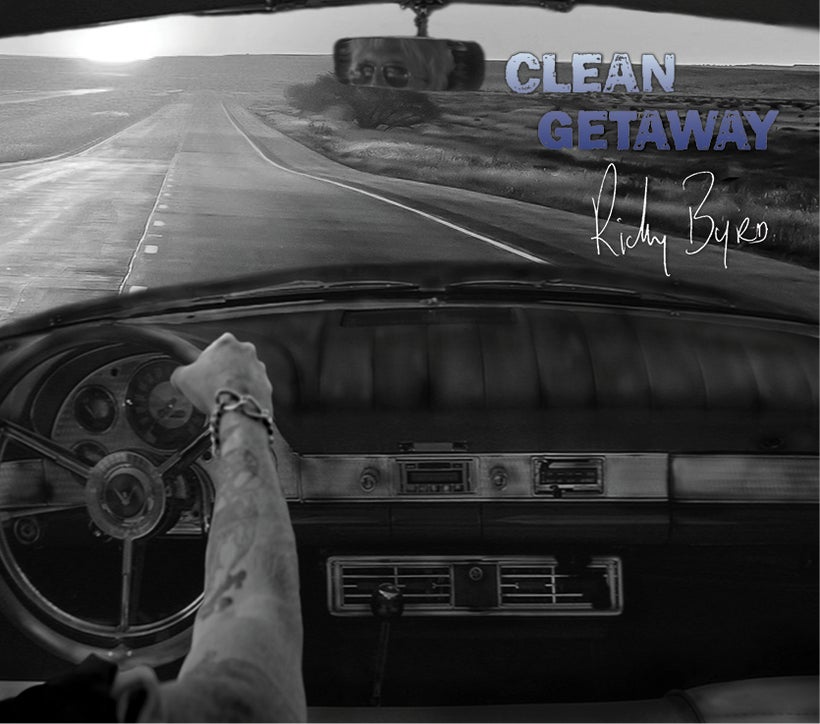 Last fall, Rock and Roll Hall Of Famer Ricky Byrd (inducted as an original member of Joan Jett & the Blackhearts) and founder of the non-profit Clean Getaway 501(c)(3) released Clean Getaway (Recovery Troubadour Records), a collection of 12 songs evoking the intricacies and emotions behind addiction and recovery.
Sober himself for 30 years, for decades Byrd has devoted himself to spreading the message of hope and possibilities through Rock and Roll. To that end, the mission of the Clean Getaway non-profit is to bring awareness, education, prevention and addiction resources to those suffering from drug and alcohol addiction through the healing power of music. It does this through Concert Events, Music Outreach Sessions and Early Education and Prevention programs.
Produced by Ricky Byrd and Bob Stander, the collection consists of self-penned songs, as well as a rocking cover of "Kicks" and material in which Byrd collaborated with songwriting luminaries Richie Supa and Mark Hudson. A master musical director and guitar virtuoso, Byrd is joined by several stellar musicians on Clean Getaway: Bobby Whitlock (keyboards, Derek and The Dominos), Steve Holley (drums - Wings), Bob Stander (bass), Andy Burton (keyboards, Little Steven and The Disciples Of Soul), Jeff Kazee (keyboards, Southside Johnny), John Isley and Chris Anderson of the Asbury Jukes (horns), Christine Ohlman (SNL band), Marge Raymond, Mark Hudson, and Sara Devine on vocals.
I spoke with Byrd recently about the project.
Ricky, it's one thing to get involved and help people get clean. But undertaking a project like recording an entire album really shows commitment. What inspired this effort?
It kind of happened organically. I myself have been in recovery for over 30 years after an 18-year career of death-defying feats of stupidity and near death experiences. Part of the responsibility once you are in recovery, if you are one of the lucky ones that make it out to the other side, is to help others get there, too.
Was there one thing that happened to really motivate you?
About seven years ago I had started doing recovery charity benefits to help out a bunch of nonprofits. I came face-to-face with the reality of the drug epidemic that is so prevalent today. I spoke to so many parents who lost kids, wives that lost husbands, husbands that lost wives-the demographic was just all over the map. It's one thing to read about this in the newspaper but when you see it face-to-face it cuts a lot deeper. You hear about some straight A student who gets a football injury then gets hooked on painkillers then becomes a heroin addict and then dies. Really rough stuff. At one of these benefits I did in Washington, DC, I walked in the lobby before sound check and started talking with all of these families and friends of victims. Those were the conversations that made me realize I had to do something more.
And that's when you started writing?
Pretty much. I got some songs together that I would perform in treatment facilities and I noticed after a couple of years that many people in the groups would come up to me afterwards and ask, where can I get this music? How can I take this music home?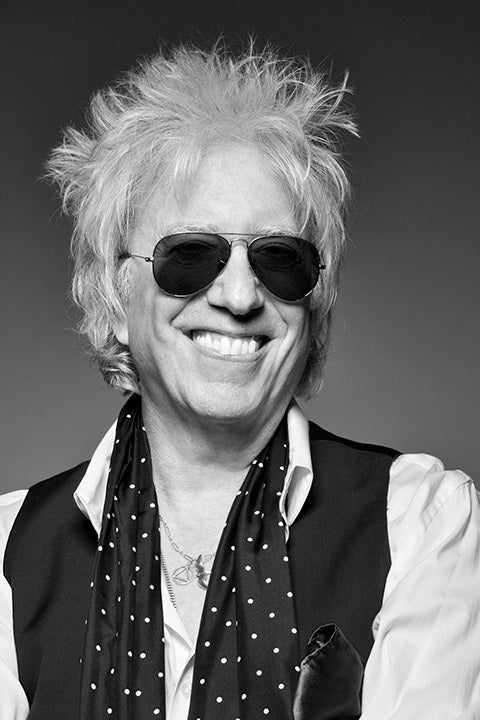 Then you just started recording?
Well someone said we should try an online campaign to raise some money and so we did. People were really generous and before you knew it I was able to put together a really killer band. The musicians themselves were so committed to the cause. And then I tried something that worked out pretty cool. I called a friend of mine over at a recovery facility and asked him to round up about a dozen men and women who had just joined the program. Newbies. He brought them over to the studio and I had them sing background vocals on the record. I really wanted them to appreciate the fact that there are some fun and cool things that can come out of recovery.
Where do you think you can take the project from here?
Well there's a lot I want to do. First of all, I give the record away to everybody who is in treatment. The understanding is they have to stay for the entire time, and they get a copy on the way out. Then I sell it to the public and take a portion of that money to create even more copies to give away. A portion of the proceeds go to my nonprofit. That's the now. In the future, my dream is to take this whole idea on tour. I want to create a bus that says "Have recovery, will travel" on the side of it. I want to take the band all over the country and spread the message of prevention and awareness and use music as the tool to get it done.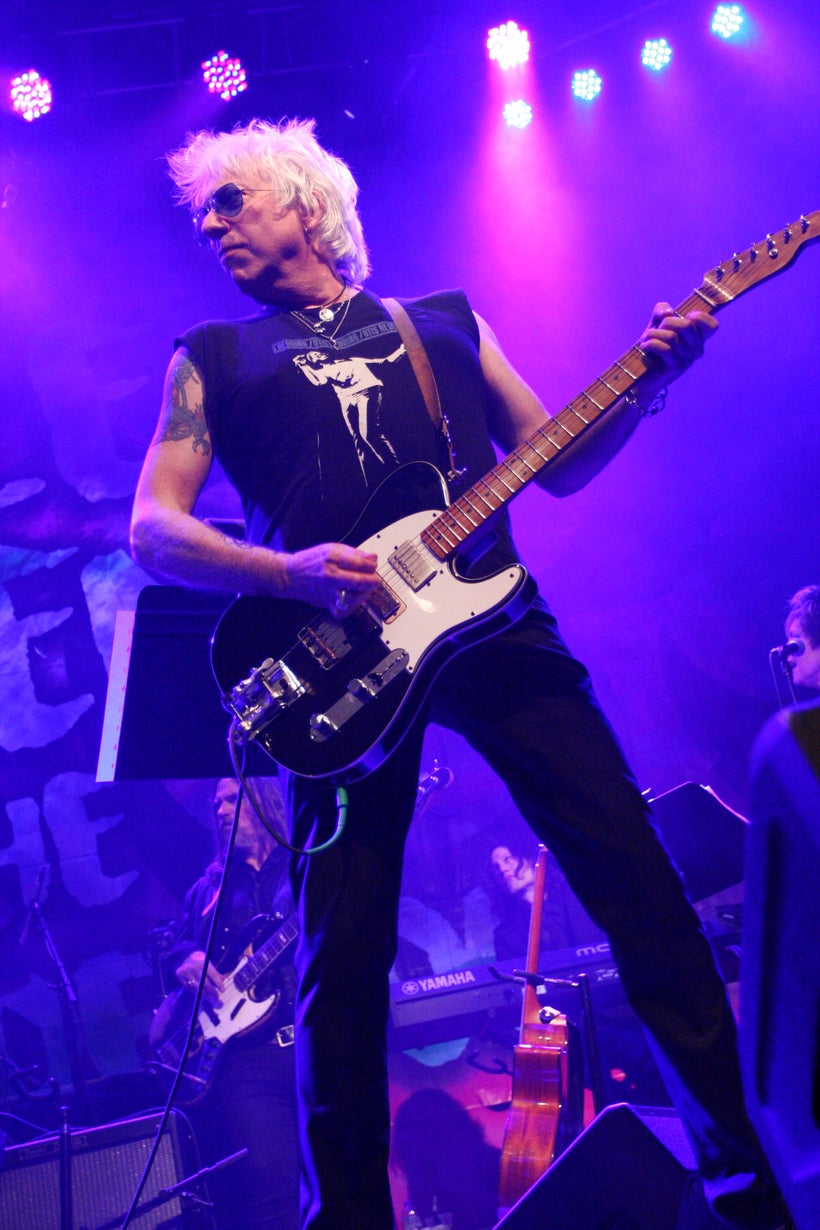 3.) Kid (A Cautionary Tale)
5.) I Prefer Wakin' Up…To Comin' To
REAL LIFE. REAL NEWS. REAL VOICES.
Help us tell more of the stories that matter from voices that too often remain unheard.
This post was published on the now-closed HuffPost Contributor platform. Contributors control their own work and posted freely to our site. If you need to flag this entry as abusive,
send us an email
.