A woman in Florida believes God has sent a message to her in a place she was sure to see it -- her baby's poopy diaper.
"It might not be the prettiest sign, but he put it where he knew I'd see it," she wrote on a Facebook that has since been removed. "Hard to miss what's right there in front of you."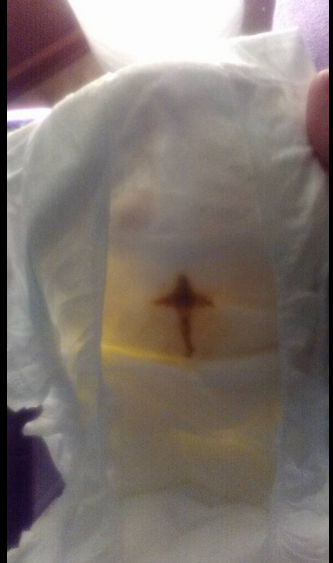 "I didn't think much of it till I went to throw it away," Vasquez told HuffPost. "I believe that when things are bad, as they have been, God will always find a way to let you know things will be okay."
Soiled diapers are generally pretty gross, but people are going gaga for the crap-stained cross.
So far, Vasquez' poopy post has been shared more than 5,000 times.
One woman described her reaction to the diaper photos like this: "Holy s***!!!"
As stinky as the diaper was, Vasquez has faith it's a sign of better things ahead.
"I prayed to God for a sign that everything would be okay because we've been financially struggling," she told HuffPost. "So, yeah, I do believe its a sign that somehow things will be okay."
Vasquez tossed out the diaper, but took a photo, thus preserving it for poo-sterity.
UPDATE: This story has been updated to include Vasquez's quotes.
Related
Before You Go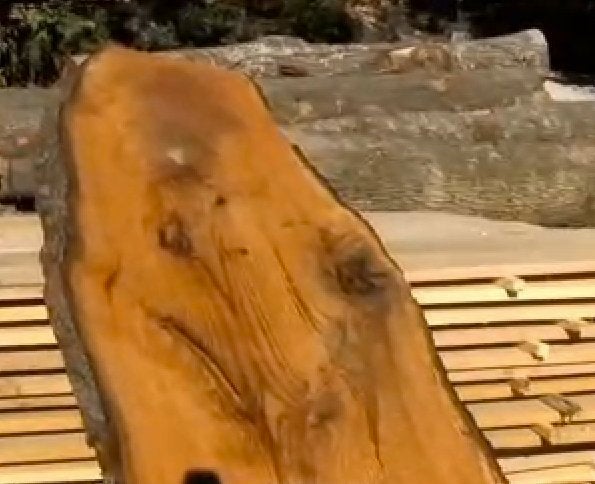 Sacred Sightings?
Popular in the Community