Hallasan is a volcano that looms 6,398 feet above sea level, making it the tallest peak in the nation of South Korea. What does that mean to locals? ...that they should climb it in the dead of winter, of course!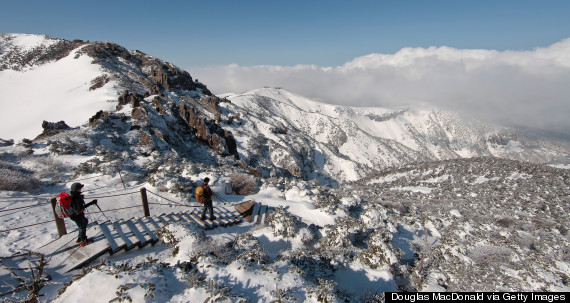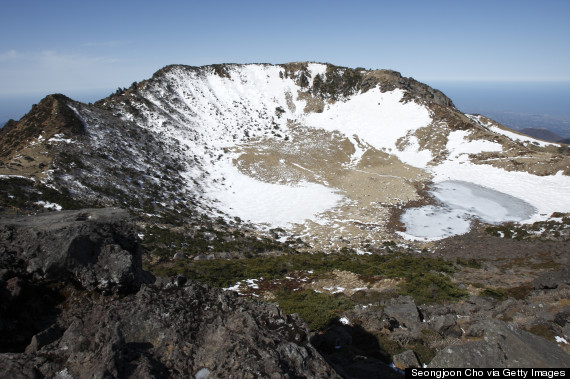 The Hallasan hike starts on a quaint, snowy path, as if you're strolling through a charming, snow-covered village.
Then things get a little more intense, especially if your whole village is following behind you.
But it's worth it, because you'll all get to touch the clouds.
And you'll also sit on top of the world.
When they reach the summit, some prefer to celebrate with snow angels. Yay for Hallasan!