For her appearance on "The Tonight Show With Jay Leno" last night, the 46-year-old donned a skimpy Reem Acra LBD with silver trim. The sheer mesh bust line was on the low side, but it also featured a slit down the middle all the way to her belly button -- yowza! Needless to say, Jay had a tough time focusing on the topic at hand.
"You know, I almost didn't wear that [Versace] dress ... I had a conversation with Donatella Versace. I told her that I wanted to go to the Oscars as a Bond girl. Like, if a Bond girl would go in 2013. So she came up with what her idea of it was, but you know she's out in the country so she put it in a suitcase and shipped it here. I got it a day before the Oscars ... The day before, I had some other dress I was going to wear, which was beautiful, but I pulled this out and it was like [makes lightning noise]. It fit perfectly and I just thought 'wow.'"
To put it into context for the car-loving host, Halle added: "I felt like I was -- you'll appreciate this -- wearing a Ferrari," to which Jay responded with a smirk, "Can you drive a stick shift? I'm just curious." Typical...
Like we said though, Halle's choice of dress for the interview was... distracting. Can you blame Jay for saying what's on his mind? You've come a long way, Halle...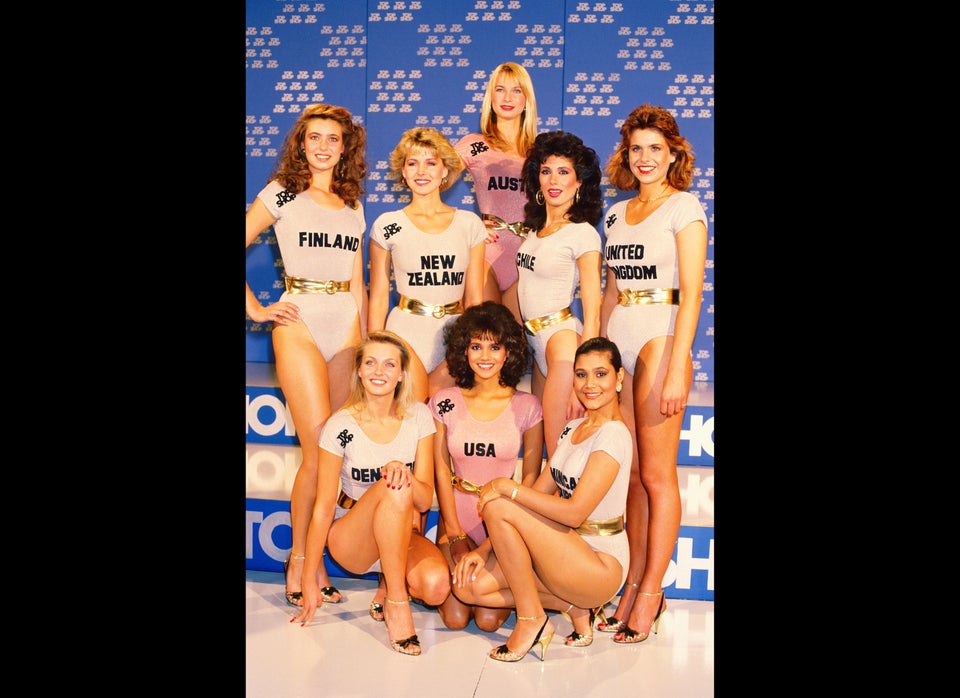 Halle Berry Beauty Evolution