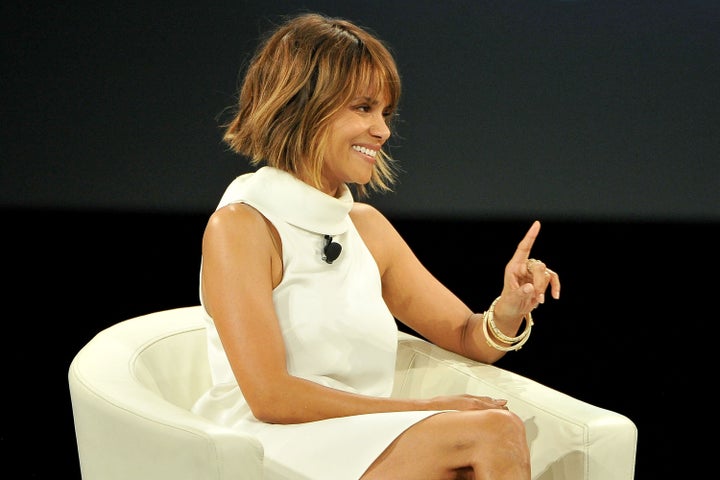 At the MAKERS conference on Tuesday, Berry spoke with CAA's Kevin Huvane about the significance of that moment and how heartbroken she is that the industry seems to have changed so little in the years that have followed.
"I believed with every bone in my body that this was going to incite change, because this door, this barrier, had been broken," said Berry. "And to sit here almost 15 years later knowing that another woman of color has not walked through that door is heartbreaking. It's heartbreaking because I thought that moment was bigger than me, and it's heartbreaking to think maybe it wasn't bigger than me."
In the wake of yet another #OscarsSoWhite, Berry said she's been asked by many people for her "take" on the situation, and what can be done to increase representation in Hollywood. She said that it ultimately comes down to creating movies that are truthful to the world we see around us:
As filmmakers and as actors, we have a responsibility to tell the truth. And the films that are coming out of Hollywood aren't truthful. And the reason they're not truthful is that they're not really depicting the importance and the involvement and the participation of people of color in our American culture. Our cities are filled with black and brown people. And many times, unfortunately, we see films that are set in Chicago, New York, Atlanta -- in big metropolitan cities -- and they're devoid of people of color. Or they're the people passing in the background that really aren't significant. I feel like when we really live up to our responsibility and challenge ourselves to be truthful and tell the truth with our storytelling, then people of color will be there in a real and competitive way. And it won't be about inclusion or diversity, because if we're telling the truth, inclusion and diversity will be a byproduct of the truth.
That truth certainly can't come soon enough. 
PHOTO GALLERY
Black Oscars Speeches Through The Years
Calling all HuffPost superfans!
Sign up for membership to become a founding member and help shape HuffPost's next chapter