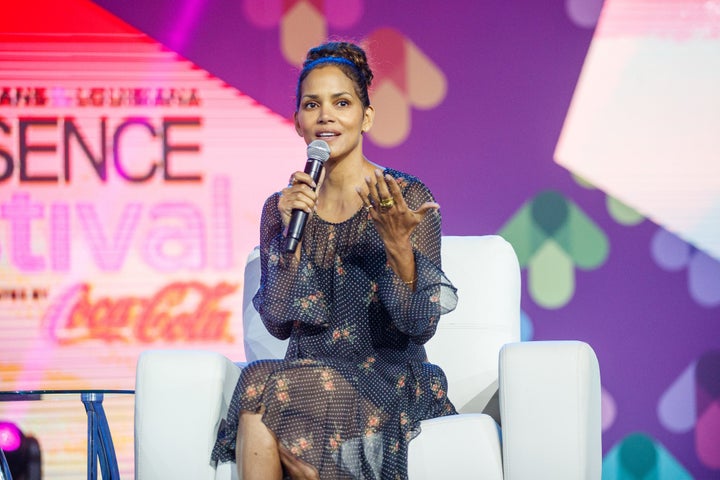 Halle Berry's admiration for acclaimed scholar and activist Angela Davis is perhaps as strong as her desire to portray her onscreen.
The Oscar-winning actress, who is promoting her new film "Kidnap," spoke on the empowerment stage at the Essence Festival on Friday about her experiences in Hollywood as well as those she's still hoping to gain. However, perhaps the highest priority on her list is the opportunity to play Davis in a biopic chronicling her evolution and activism over the years.
"There's one woman that I'd really like to play before I die," Berry told Essence Editor-in-Chief Vanessa DeLuca onstage before the crowd. "I'd really love to play Angela Davis."
This isn't Berry's first time pitching herself to play Davis, who is now 73-years-old and still outspoken about politics and activism. The actress first expressed her interest in a Jet magazine interview in 2011 and has praised the revolutionary activist and former supporter of the Black Panther Party for consistently speaking out against oppression and fighting for justice. Davis' work, which highlights the intersection of issues like race, gender, prison and politics, dominates throughout black history and she stands as a leading freedom fighter to this day.
"I'll probably never get to play it in my life and I am going to be sad until the day I die, but I really want to play Angela Davis badly," she reportedly told Jet magazine at the time. "So badly. I just think she's fascinating and I think I would love to tell a story from her perspective about that time in our history and what it was all about with the Black Panthers."
In a separate interview with The Guardian from 2015, Berry restated her admiration for Davis and talked about how her desire to play her had become a passion project of sorts for her.
"[Davis' story] has always been a passion of mine," Berry told The Guardian in 2015. "She's just fascinating: the era she lived in, the Black Panthers and all that they stood for, and her connection to it, or not to it. I have a lot of respect for how she lived her life."
Before You Go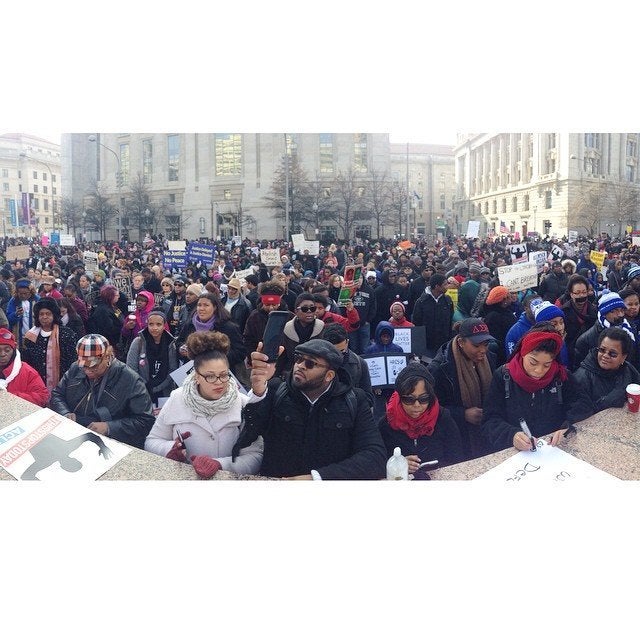 Powerful Black Lives Matter March In Washington
Popular in the Community