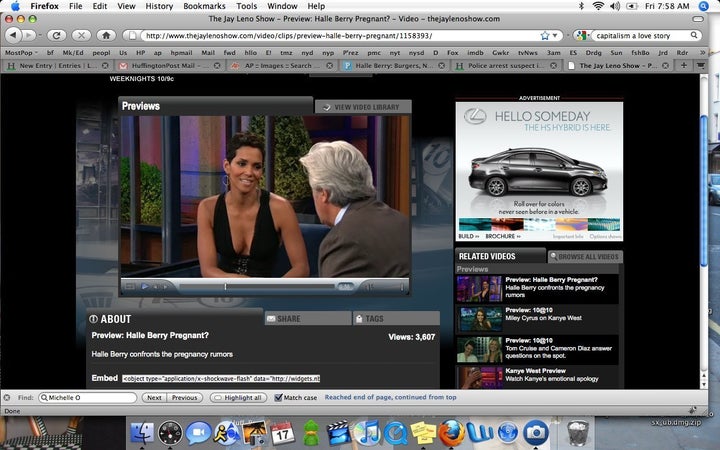 Halle Berry didn't fully deny she was pregnant with her second child, but came close on Leno Thursday night with a low cut dress and a burger joke.
After Jay complimented how great she looked, Halle responded, "You know, thank you for that, Jay, because that must mean that pregnancy rumors can be put to bed!"
She went on "I was getting a complex! Because I was like, I've got to stop with the burgers or something!"
She then told a story about her daughter Nahla recognizing her on a magazine cover at the grocery store.
Nahla, 18 months, is her daughter with partner Gabriel Aubry.
WATCH:
Popular in the Community