Even the most glamourous of celebrities go through awkward phases -- bad outfit choices, regrettable haircuts, unfortunate makeup. Not Halle Berry. The Ohio-born actress has managed to look consistently fabulous (and flawless) since her 1989 television debut in "Living Dolls," a show that covered the world of modeling. Unsurprisingly, Berry made her segue into acting and modeling by winning a string of beauty pageants, including a first Runner Up title in the 1986 Miss USA contest. It was in those early days that the actress began cropping her hair into her now signature short, piece-y pixie; it's a look she's returned to many times over the years.
By 1996, with a few recognizable films under her belt, including Spike Lee's "Jungle Fever," Berry secured a contract with Revlon as one of their spokeswomen -- a title she still holds today. The "Dark Tide" star would go on to become a Bond girl, snag a recurring role in the X-Men movie franchise and win an Academy Award for Best Actress for her part in 2001's "Monster's Ball," which was much celebrated due to Berry being the first (and still only) African-American woman to win the honor.
While her personal life has not been without drama, with two divorces and a recent breakup with Canadian model and father of her only child, Gabriel Aubry, Berry's beauty looks seem to only get better. A fan of minimal makeup, even on the red carpet, she usually doesn't stray beyond eyeliner, mascara and neutral lip color.
As the mother of 4-year-old daughter Nahla, fiancee to French actor Olivier Martinez and fragrance impresario turns 46 (August 14th), we've decided to take a look back at Berry's many gorgeous beauty looks. Is it just us, or does this woman not age?
To find out what Halle Berry has in common with Jennifer Aniston, click here.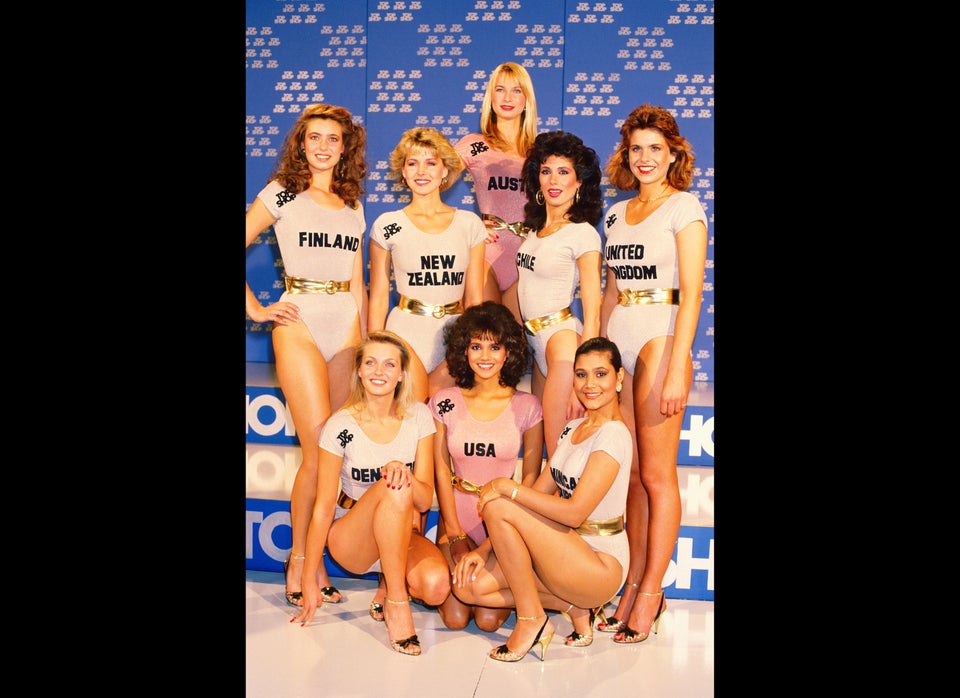 Halle Berry Beauty Evolution
Related