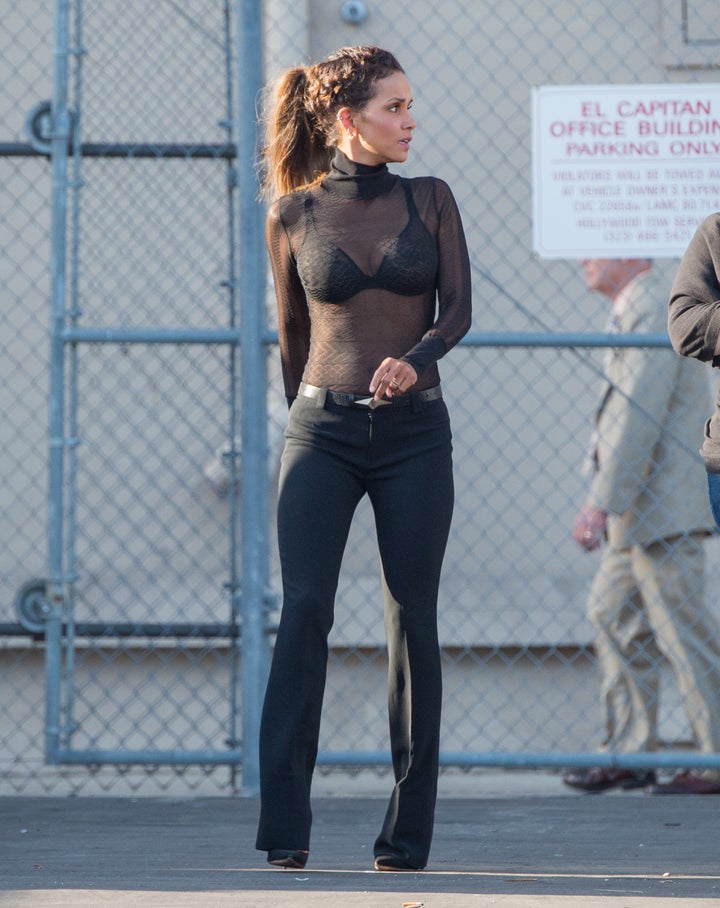 Pairing a sheer bra-revealing turtleneck with form-fitting black trousers, pointy pumps and a braided updo, Berry proved once again that she's still got it. Her outfit even prompted an LOL-worthy exchange on the late night talk show.
After Berry compliments Kimmel on his new beard, Kimmel jokingly says, "I was just thinking the same thing about you in that bra." He went on to thank her for wearing it on behalf of not only himself but "men and women alike."
There's no denying she looks great, we were just hoping that perhaps the turtlenecks could stay in storage for at least a few more months.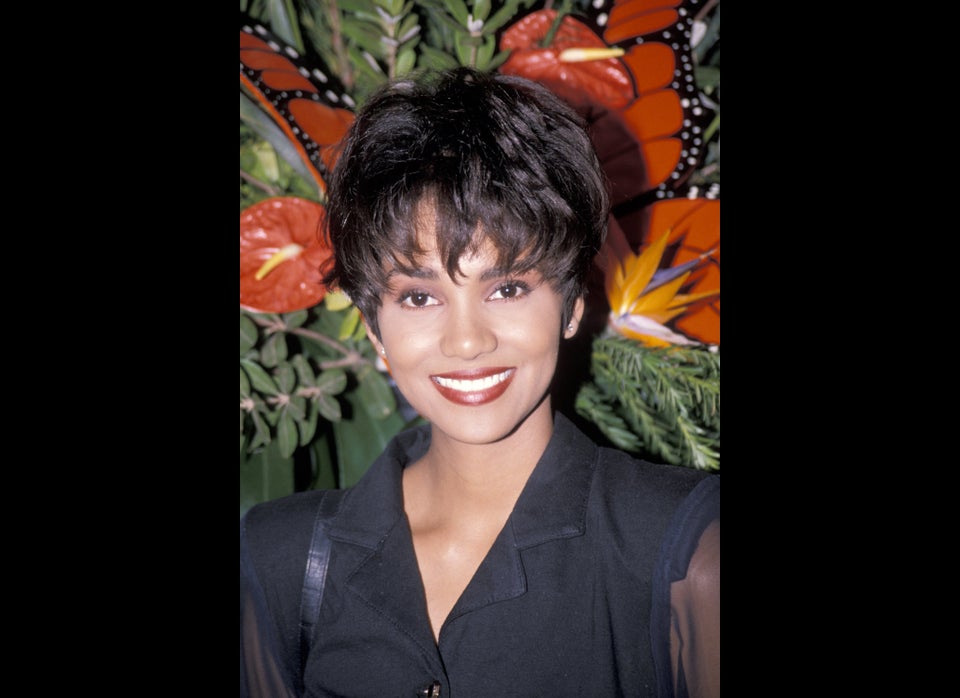 Halle Berry's Best Pixie Moments
Related