 In little more than the time it takes to read this sentence, Halliburton Energy Services will have generated revenue equivalent to the fine it agreed to pay for destroying evidence related to one of the deadliest oil spills in U.S. history.
On Thursday, the contracting behemoth pleaded guilty to criminal charges of destroying the results of a computer test of the engineering methods used in the construction of BP's Deepwater Horizon oil rig, a project Halliburton consulted on.
The fine, as part of a plea deal with the U.S. Department of Justice, is $200,000. That's about how much Halliburton earns every 23 seconds, based on 2012 revenue numbers.
The fine amount is the maximum allowable under the federal statute used to calculate the penalty, which also includes a three-year probation.
The criminal charge against Halliburton stems from computer modeling tests the company undertook in 2010 to figure out what caused the concrete casing around the Deepwater Horizon well to crack, leading to an explosion that resulted in 11 deaths and a massive oil spill in the Gulf of Mexico.
The computer test was to determine whether BP had made a critical engineering mistake that undermined the structural integrity of the well.
During construction of the well, Halliburton had advised BP to use 21 metal collars on a heavy metal pipe used to shore up the casing. But the oil company ignored the advice, and used just five collars.
If the test results showed that BP had failed to follow a procedure that could have prevented the explosion, Halliburton's potential liability -- in terms of how much money it would eventually have to pay for its role in the disaster -- would be significantly less.
But in both instances, the model showed that using the additional collars would not have made a difference. And according to the Justice Department, the Halliburton employees running the tests were instructed to destroy the findings.
Halliburton pleaded guilty to one count of a Class A misdemeanor for its actions. In addition to paying the $200,00 fine, the company announced it would make a voluntary contribution of $55 million to the National Fish and Wildlife Foundation.
Legal experts say Halliburton's admission of guilt is more important than the fine, since it will likely bolster the government's case in an ongoing civil trial in New Orleans to determine how to allocate blame and damages for the 2010 explosion.
Even so, the fine seems hardly sufficient given the seriousness of the crime, said Carl Tobias, a law professor at the University of Richmond.
"It seems paltry for an act that undermines the justice system," he said.
Before You Go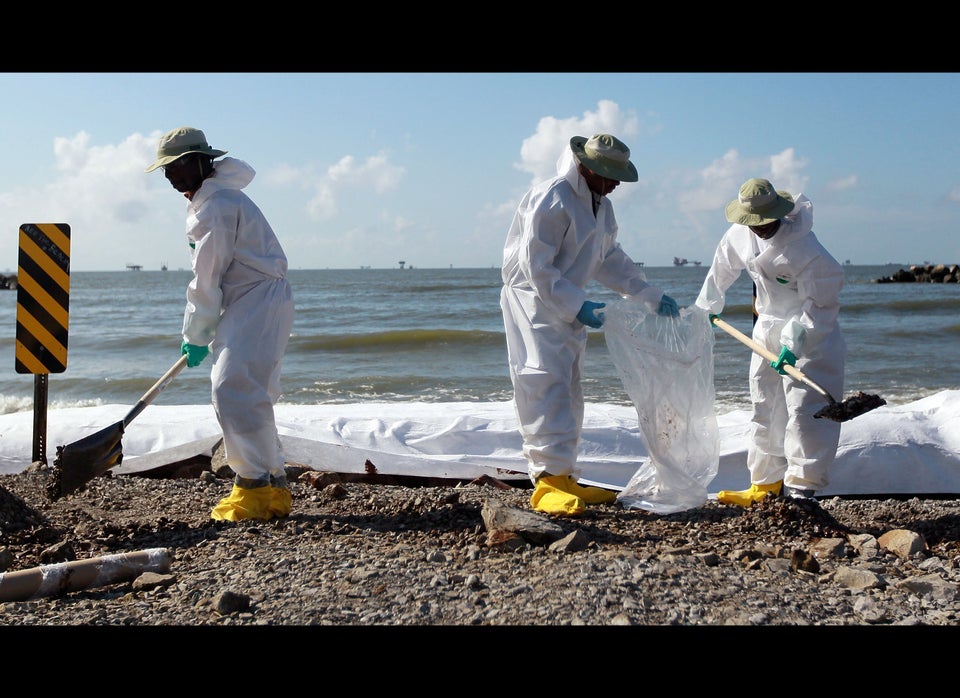 Gulf Oil Spill-- Looking Back
Popular in the Community