One of Hallmark's 2013 Keepsake ornaments is intended as a colorful homage to "Deck the Halls," but the featured line contains a notable change in the traditional carol's lyrics.
The "Holiday Sweater" ornament is emblazoned with the line "Don we now our fun apparel." The traditional lyric, as most anyone familiar with Christmas songs will know, is sung as: "Don we now our gay apparel."
View a photo of the ornament below, then scroll down to keep reading: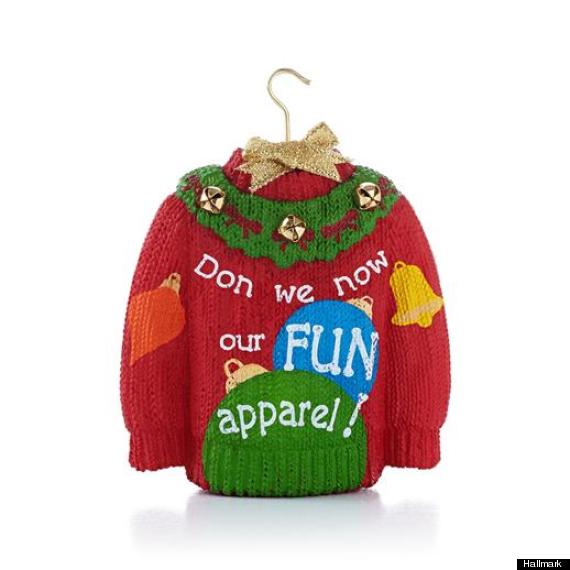 A spokeswoman for Hallmark said the line was intentionally changed to prevent misinterpretation by holiday shoppers.
"When the lyrics to 'Deck the Halls' were translated from Gaelic and published in English back in the 1800s, the word 'gay' meant festive or merry," Kristi Ernsting told The Huffington Post in an email. "Today it has multiple meanings ... the trend of wearing festively decorated Christmas sweaters to parties is all about fun, and this ornament is intended to play into that, so the planning team decided to say what we meant: 'fun.'"
She added: "That's the spirit we intended and the spirit in which we hope ornament buyers will take it."
Not surprisingly, the "gay apparel" reference in "Deck the Halls" has sparked controversy in the past. In 2011, a music teacher at Michigan's Knoll Elementary School opted to replace "gay apparel" with "bright apparel" when first and second grade students kept giggling during preparations for a holiday concert. Parents and fellow educators felt differently, however, and inundated the school's Facebook page with angry reactions.
UPDATE Oct. 31:Officials for Hallmark released an updated statement on the "Holiday Sweater" ornament on the company's website.
"We've been surprised at the wide range of reactions expressed about the change of lyrics on this ornament, and we're sorry to have caused so much concern," the statement reads. "We never intend to offend or make political statements with our products and in hindsight, we realize we shouldn't have changed the lyrics on the ornament."
Before You Go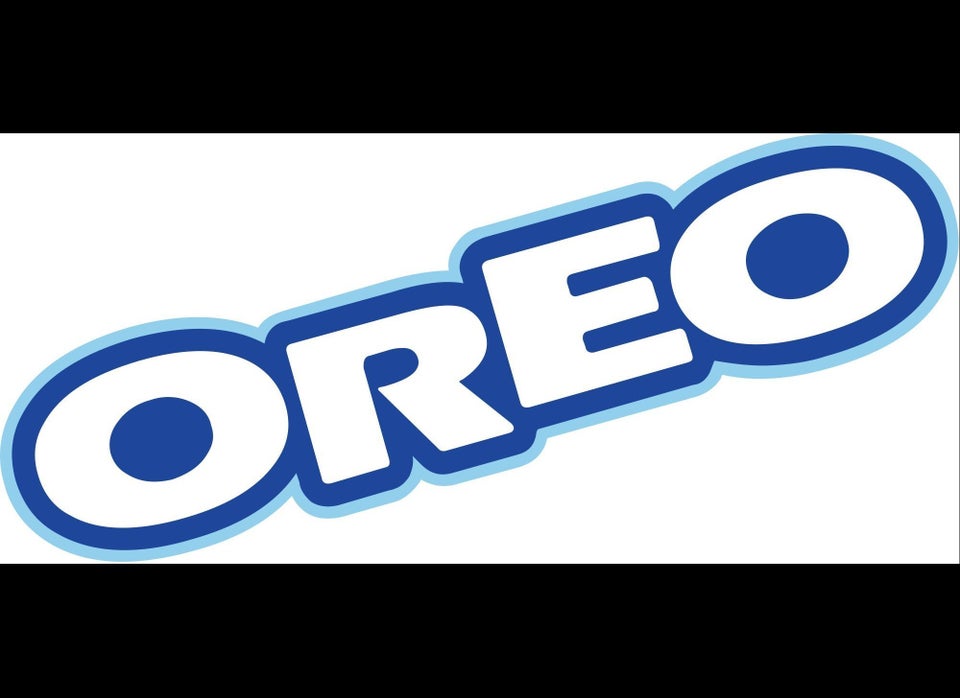 25 LGBT-Friendly Products & Companies Targeted By Boycotters
Popular in the Community