WASHINGTON - Hallmark Cards Inc. is preparing to send Capitol Hill a special greeting this year. But it's not the sappy, well-wishing kind that made the company famous.
Hallmark has hired new lobbyists to tell members of Congress how proposed cuts in Saturday mail delivery would hurt the company and its employees. As the cash-strapped U.S. Postal Service seeks ways to trim costs, ending Saturday mail delivery is an increasingly attractive option. Lobbyists for Hallmark will advocate for lower pension costs for postal workers, and for a House resolution that expresses support for six-day-a-week mail service.
Hallmark has terminated a lobbying contract with Evans Capitol Group, the lobbying firm founded by Rae Evans, Hallmark's representative in Washington for the past 40 years, according to lobbying disclosures first reported by The Washington Post.
In Evans' place, Hallmark has hired the firm EnGage, and lobbyist Rafe Morrissey, to keep the current mail delivery schedule. Morrissey is also the chief lobbyist for the Greeting Cards Association, the trade association for card designers and manufacturers.
Hallmark, a privately held company based in Kansas City that said it had $4.1 billion in 2011 sales, is no stranger to politics. The company has operated a political action committee for decades, and has spent more than $1.3 million on lobbying since 2008.
Hallmark and its competitors face steep odds in their fight to maintain Saturday delivery.
Faced with high employee pension costs and a long decline in mail volume, the Postal Service lost $15.9 billion last year. A five-year plan the Postal Service laid out to save $20 billion includes cutting Saturday service, which costs $2.7 billion a year. A spokesman for the Postal Service, David Partenheimer, told The Washington Post "there simply is no longer enough mail to sustain six days of delivery."
Complicating matters for Hallmark is the appointment in January of two chairmen on key congressional committees with Postal Service oversight. Sen. Tom Carper (D-Del.), who backs reforms to the Postal Service, is the new chairman of the Senate Homeland Security and Governmental Affairs Committee. Rep. Blake Farenthold (R-Texas), is the newly minted chairman of a subcommittee that oversees postal operations, part of the House Oversight and Government Reform Committee.
Hallmark has an unlikely ally -- unionized postal workers, who argue that eliminating Saturday service would cost 80,000 jobs. Last June, 10 members of the Communities and Postal Workers Union went on a hunger strike to protest cuts to the postal service, and in December, a member was arrested after refusing to leave the office of House Oversight Committee Chairman Darrell Issa (R-Calif.) unless he was promised that the six-day delivery would not be cut.
Before You Go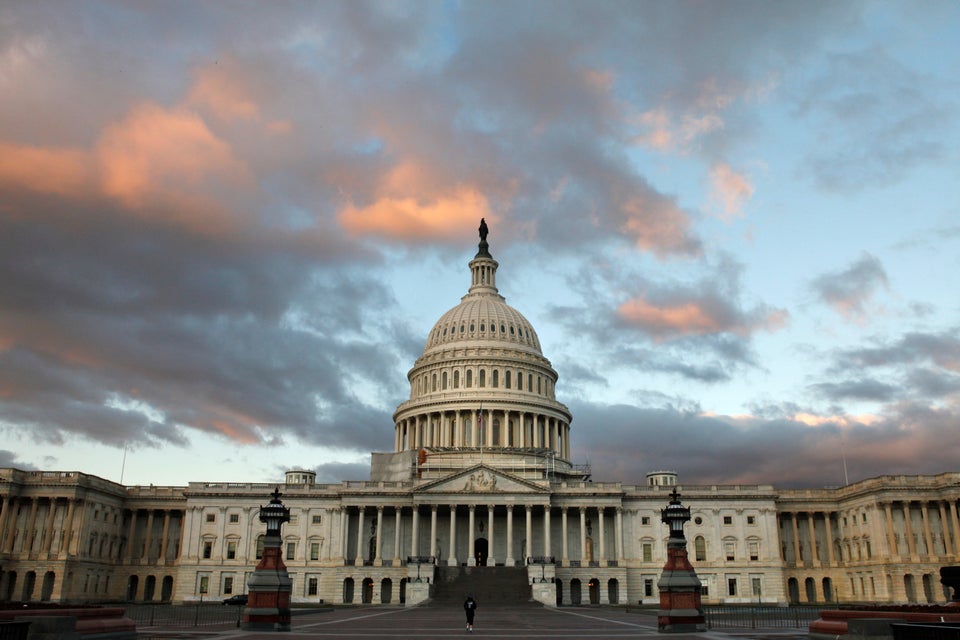 Do These Things, Don't Cut Entitlements
Popular in the Community