Can Christians celebrate Halloween? It's a question that comes up every year for Christians who get 'spooked' by the idea of their children dressing up as devils, downing candy and visiting haunted houses with witches, axe-murderers and spirits flying through the sky.
The reluctance of some Protestant Christians is understandable. Halloween has historical and spiritual connections to both an ancient pagan holiday known as Samhain, that in recent years has made something of a comeback; and the Roman Catholic observances called All Saints Day on Nov 1, and All Souls Day on Nov 2, when Catholic churches remember those who have died.
In Mexico, All Soul's Day is celebrated as Day of the Dead, or Dia de Los Muertos. Families hold picnics in cemeteries to be close with their dead ancestors with sweets and cakes baked in shapes of skulls and skeletons.
Given these connections, Halloween is a non-starter for many evangelical Christians. For others, Halloween provides an opportunity for outreach using the medium of Halloween but with a different message. This year, one pastor has launched an alternative called Jesus Ween that approaches Halloween as an opportunity for evangelism, with participants encouraged to give out Bibles instead of candy. Other churches are hosting Hell Houses, a Christian take on the haunted house with depictions of the punishment of eternal hell meant to inspire Christian belief.
Every year Christians face a cultural dilemma, beautifully articulated by a 5-year-old boy's announcement to his parents upon returning home from school one day.

"Mom and Dad, Jesus hates Halloween!" Then, pausing, he mumbled, "But He likes it a little bit, doesn't He?"
For Kinley, who is both Christian and fascinated by the horror genre, Halloween offers an opportunity to engage in some theological reflection about awakening the 'dead' parts within people. He quotes the director and 'godfather' of zombie films, George Romero, who said: "I've always liked the monster within idea. I like the zombies being us." Kinley goes on to suggest that zombies can represent that 'inner beast that constantly moans and gnaws at our spirit.'
Of course, many other Christians view Halloween as a harmless exercise in creativity and fun that does not impact their faith one way or the other. This year, like years before, every Christian parent will have to decide upon their own answer to the question posed by the five-year-old boy of how much Jesus does, or doesn't, like Halloween.


PHOTOS: Veneration of the Dead from Around the World.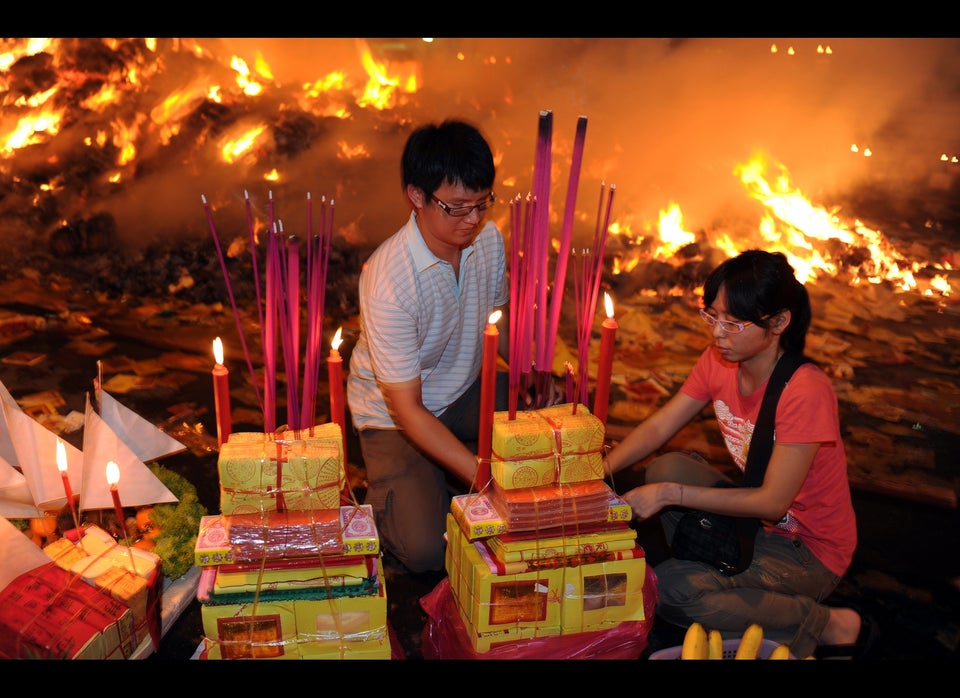 Halloween Christian
WATCH: Jesus Ween Offers Alternative To Halloween
Popular in the Community