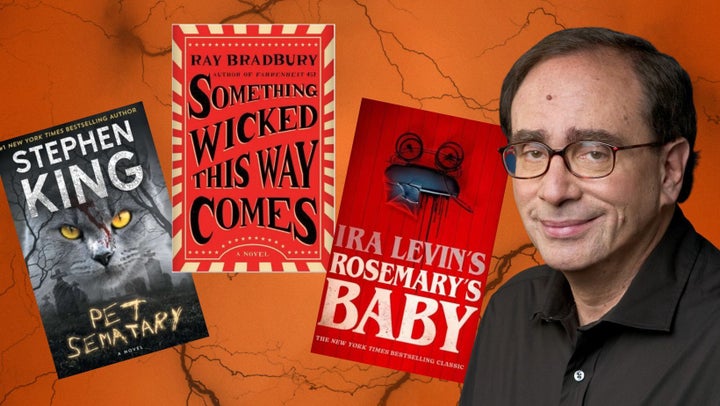 This story and interview originally appeared in HuffPost's Books newsletter. Sign up here for weekly book news, author interviews and more.

If I try to work backwards to the source of where my love for reading and horror began, it may be best found in the mid-'90s among the pages of a "Goosebumps" chapter book. Whether it was a ventriloquist dummy that came to life to wreak havoc on a suburban family or an evil Halloween mask that became one with anyone who wore it, I found it nearly impossible to tear myself away from the twisty and macabre worlds that author R.L. Stine would create.
Just a couple of weeks prior to the prolific author's 80th birthday, I fulfilled a childhood dream of sorts by getting to speak with Stine himself about his fright-inducing literary career and the ways he successfully established a corner of the horror universe just for children. Since the first "Goosebumps" book ("Welcome to Dead House") published in 1992, the franchise has expanded its reign of terror to blockbuster-like proportions. The "Goosebumps" name, which Stine revealed to me was inspired by an advertisement listed in TV Guide, has remained synonymous with fright even among younger generations.
Stine, who told me that his personal relationship with spine-tingling tales began at a Columbus, Ohio, movie theater which featured Saturday showings of iconic '50s classics like "Creature From the Black Lagoon" and "It Walks Among Us," said that it was merely by accident when he discovered that everyone, including kids, enjoy being scared from time to time.
This interview has been edited for clarity and length.
Prior to "Goosebumps," I can't think of any other horror-related content that was intended just for children. What was the reason you landed on this kind of reading material for kids?
I loved horror my whole life, but I never planned on writing it. I was funny. I did a humor magazine for 10 years called "Bananas" and wrote hundreds of joke books, so horror didn't occur to me until I was having lunch with an editorial director for Scholastic. She had just gotten into a fight with a guy who wrote teen horror novels. She said, "I'm never working with him again. You could write a good teen horror novel. Go home and write a book called 'Blind Date.'" And what did I find when I ended up writing the book? It was a No. 1 bestseller. I thought, "What's going on here? I didn't know kids like being scared." So forget the funny stuff, I've been scary ever since.
I can remember getting pretty terrified as a kid reading your books, so I have to wonder where you draw inspiration from?
When I was a kid there were comics, "Tales from the Crypt" and "The Vault of Horror,″ and I just loved those when I was a kid because the art was so great, the stories were gruesome and they all had funny twist endings. So you can see how they were very influential on me. Then there were people like Rod Sterling, who is a real hero of mine. I never missed a "Twilight Zone" episode whenever it was on. And then when I was a kid, Ray Bradbury turned me into a reader, really. His stories were so well written, so imaginative and all had twist endings, which I got a lot of ideas from.
Do you think that those kinds of twists and turns are some of the necessary elements that make a story scary?
Surprise, I think. That's what kids like in "Goosebumps." Most children's stories are very linear, but in "Goosebumps" there's always twists, turns and shocks, and halfway through the book, I always try to have some big surprise.
Can you tell us a little bit more about the most recent books that you're working on, "The House of Shivers" series?
The first book just came out this week, it's called "Scariest. Book. Ever." and I wanted to do something really creepy for the first installment in the new series. It's about these two kids who have the scariest book ever written, but then it gets stolen and they have to find it before somebody evil finds it first. In order to do that, they have to go into this really creepy, wayward forest which is filled with tree bears and man bats and all kinds of bizarre creatures.
What do you think the horror genre adds to the literary world, and what, specifically, makes "Goosebumps" a distinctive contribution?
What horror has done is gotten millions of kids to read, which is, of course, what "Goosebumps" is all about. I tried to show kids that you can turn to books just for entertainment. There was always a rule in children's publishing for years and years that the characters in a children's book had to learn and grow while adults are allowed to read books with the characters that don't learn at all, so why can't kids have the same rights? Every "Goosebumps" book features very normal, average kids that are stuck in some horrible dilemma and their parents don't believe them — The parents in "Goosebumps" are useless. The kids are on their own and they have to use their own wits to solve the problem.
This wouldn't be a true literary celebration of all things horror if we didn't raid Stine's personal bookshelf which is packed with novels that are as classic as "Goosebumps" itself. See his favorite tales from the horror, thriller and mystery genres up ahead.
HuffPost and its publishing partners may receive a commission from some purchases made via links on this page. Every item is independently curated by the HuffPost Shopping team. Prices and availability are subject to change.
Before You Go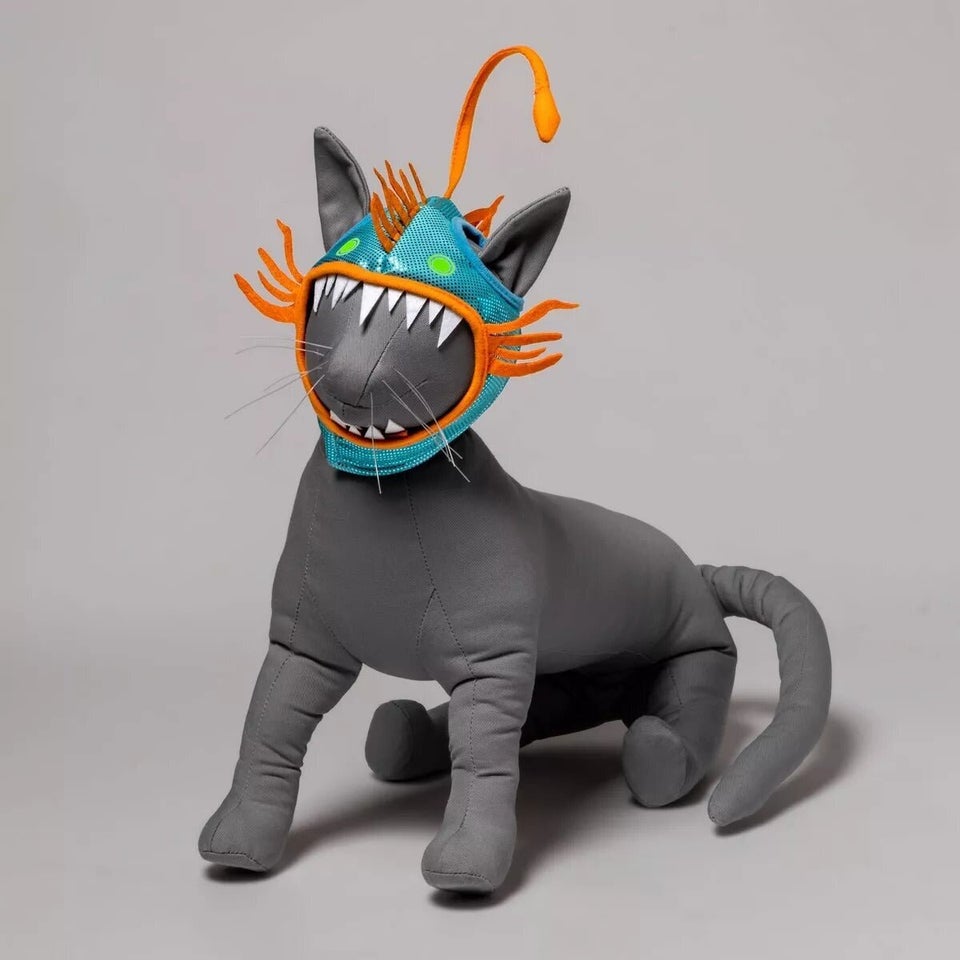 Pet Halloween Costumes That Your Picky Furball Might Actually Wear
Popular in the Community