Put the kids to bed, everyone. This Halloween party menu is not for babies.
We love Halloween and we love adorable treats for kids. We love scary, gory Halloween dishes meant to shock and delight. But we also really love food that tastes good, and when we invite our friends over for a dinner party, we want to blow their minds every time. That's why, today, we're talking about a Halloween Cocktail Party for grown-ups.
We've left room for a bit of whimsy, absolutely. This holiday is supposed to be about having fun, cutting loose and indulging your scary side. But we also insist on some authenticity. If we're going to serve something brain-shaped, you'd better believe there will be real brains involved. We've pulled together a menu of delicious and exciting (guys, we get excited about this stuff) hearts, tentacles, bones and -- of course -- lots of cocktails.
Rotten Eggs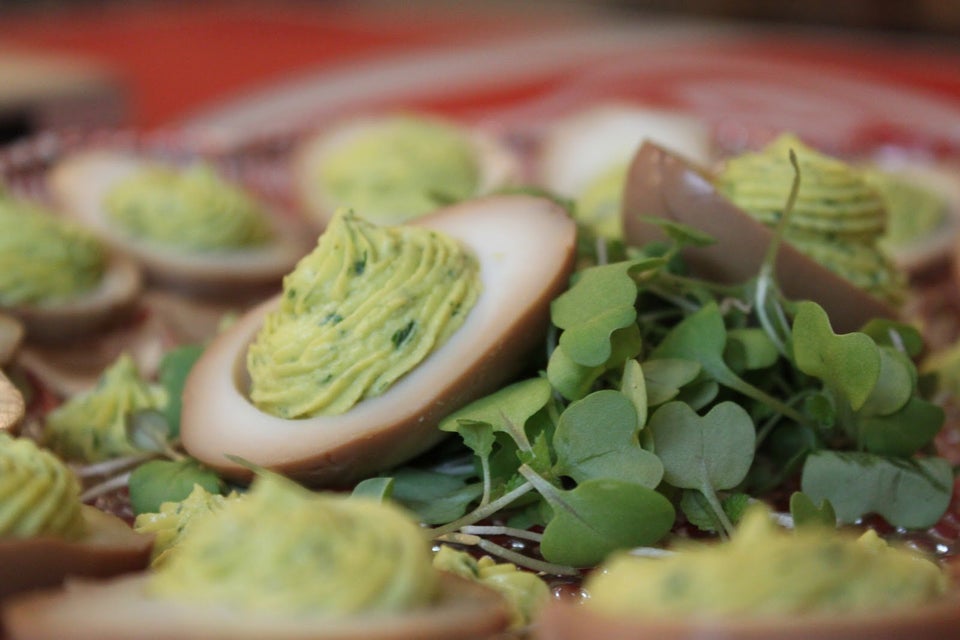 Cauliflower And Blood Sausage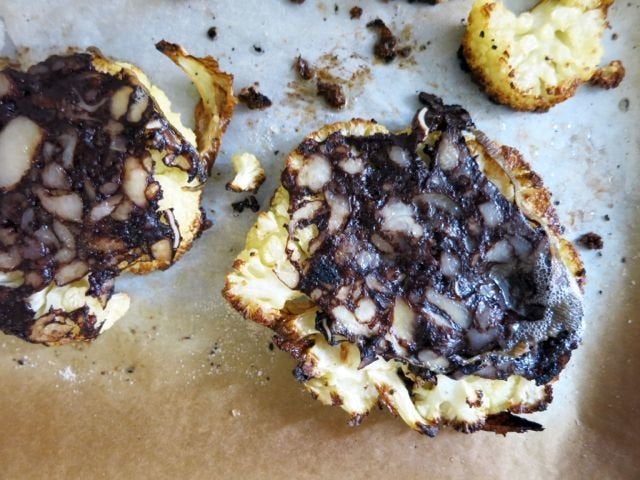 Elizabeth Minchilli in Rome
Grilled Chicken Hearts With Parsley Vinaigrette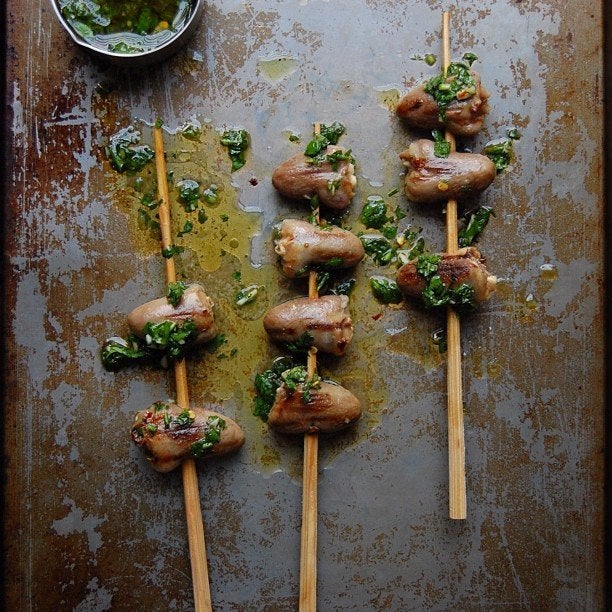 Roasted Bone Marrow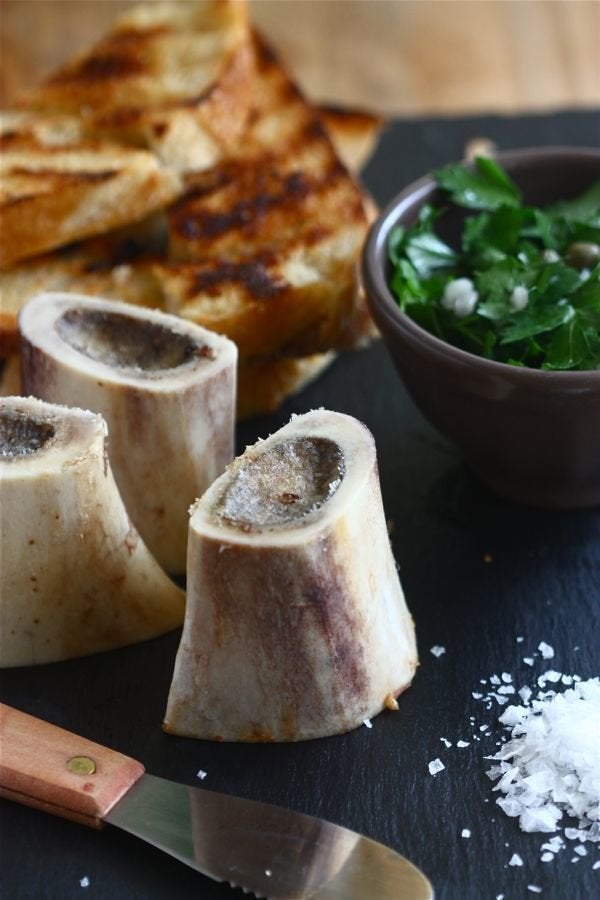 Eggs In Cocotte With Foie Gras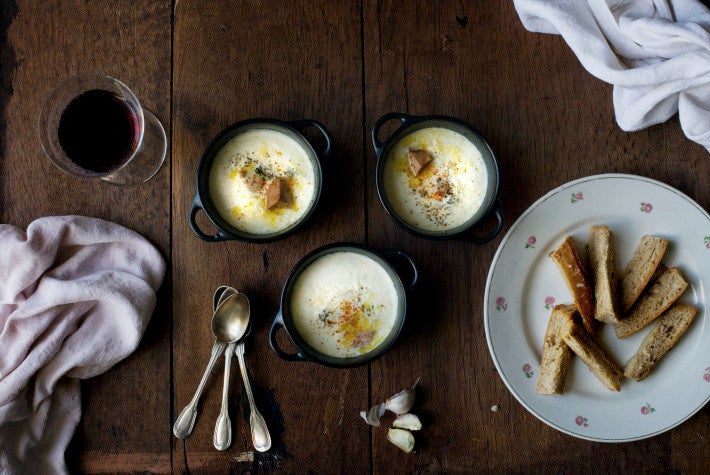 Classic Russian Borscht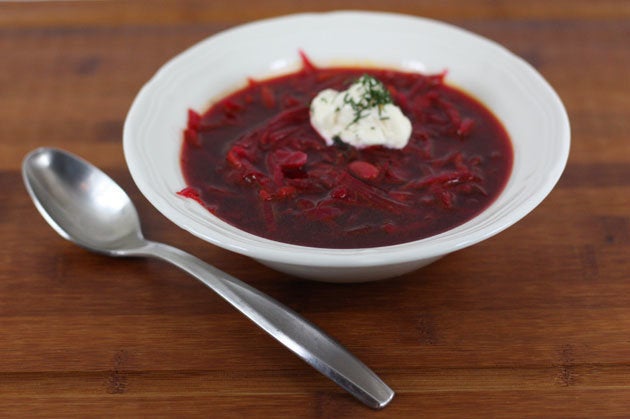 Escargots À La Bordelaise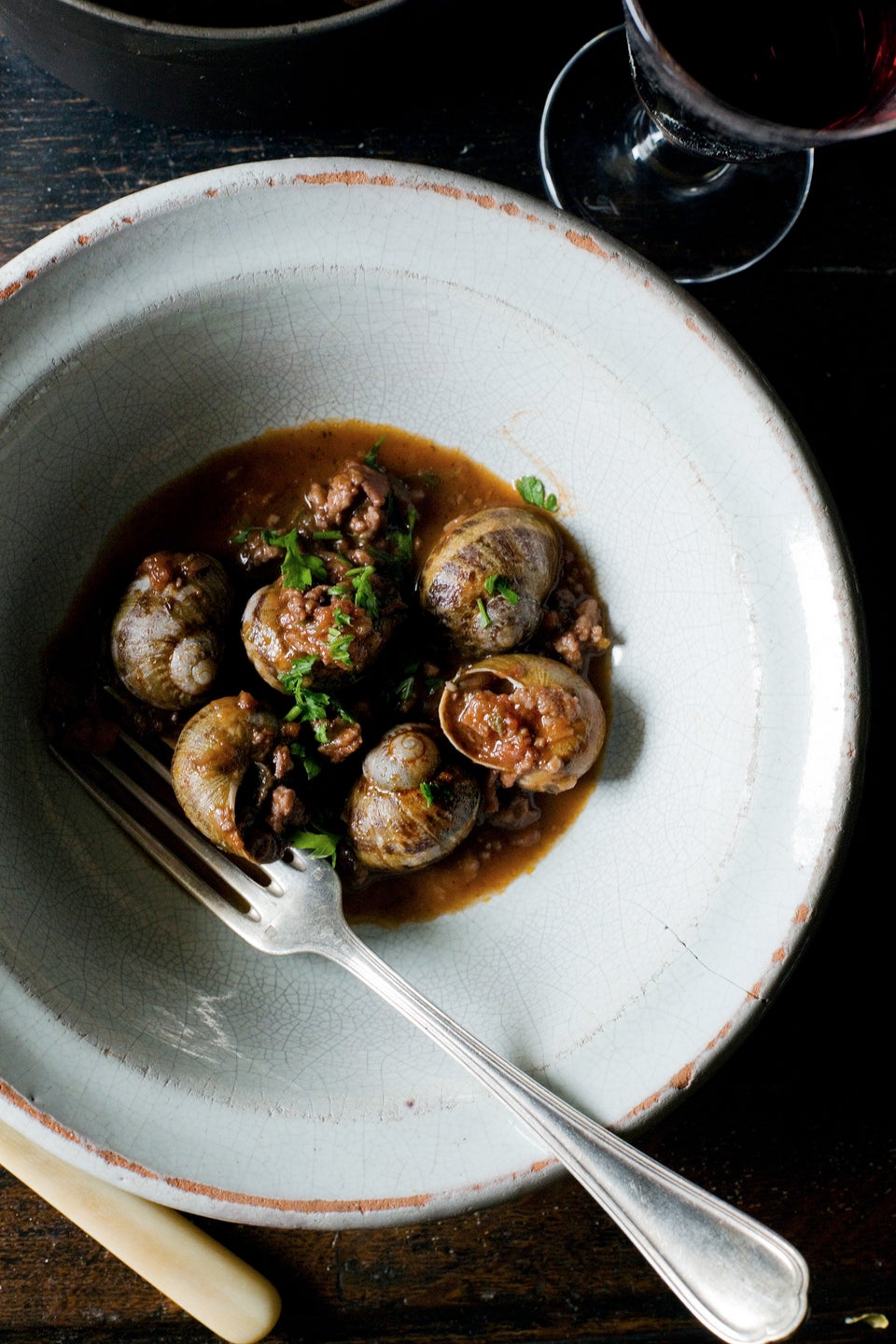 Icky Intestines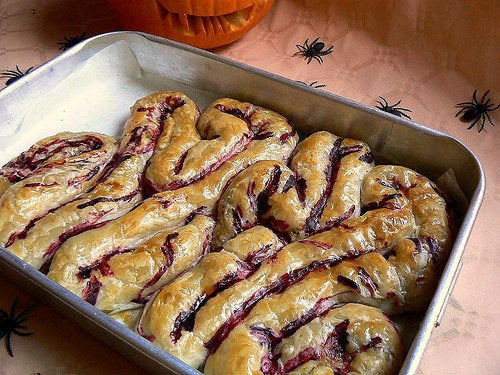 Squid Ink Risotto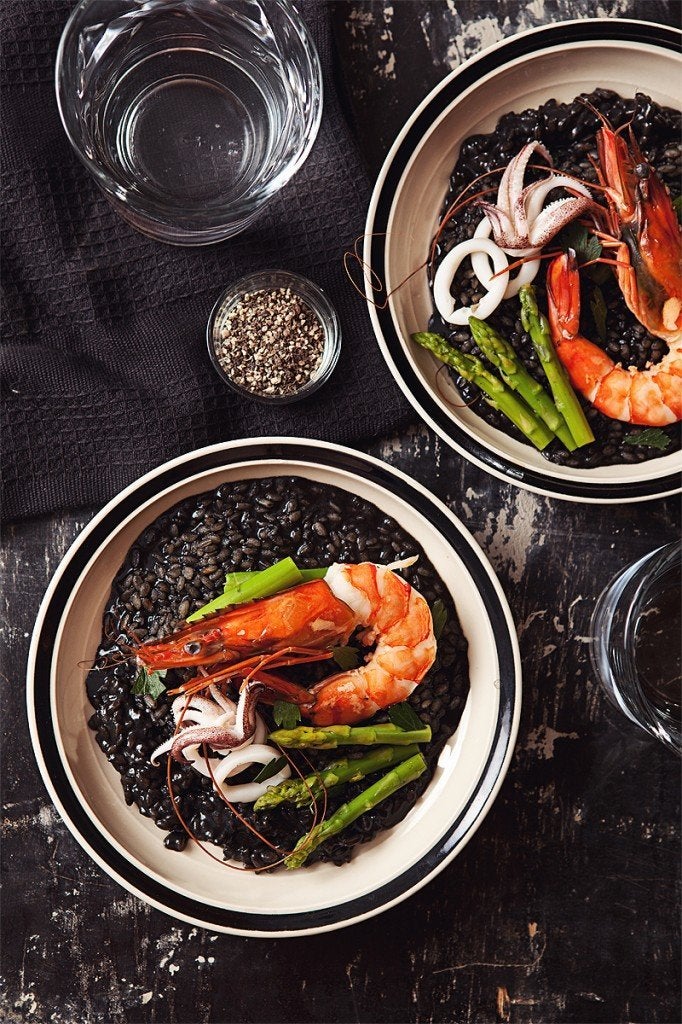 Roasted Cheese Pumpkin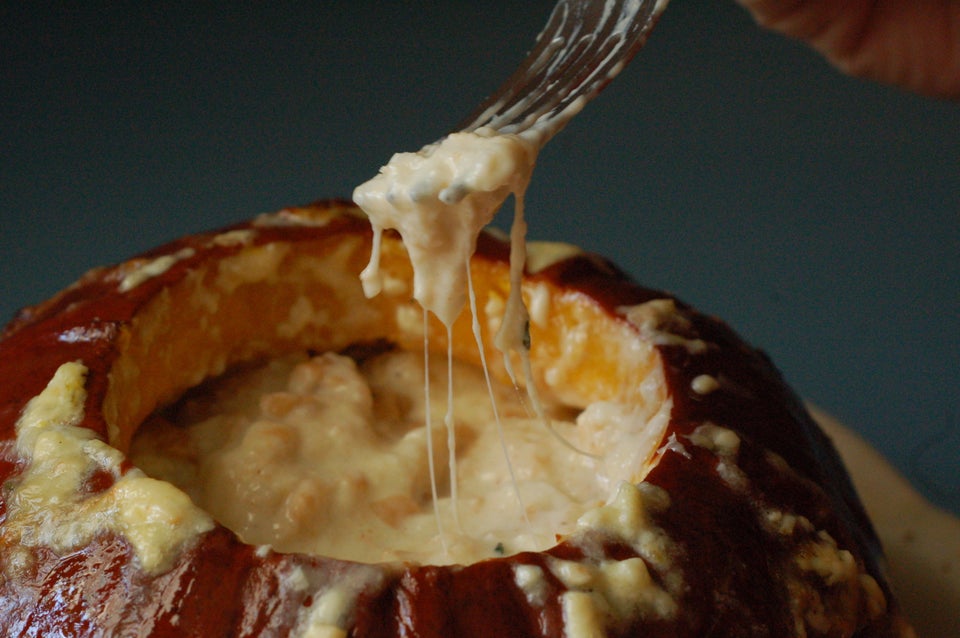 Braised Octopus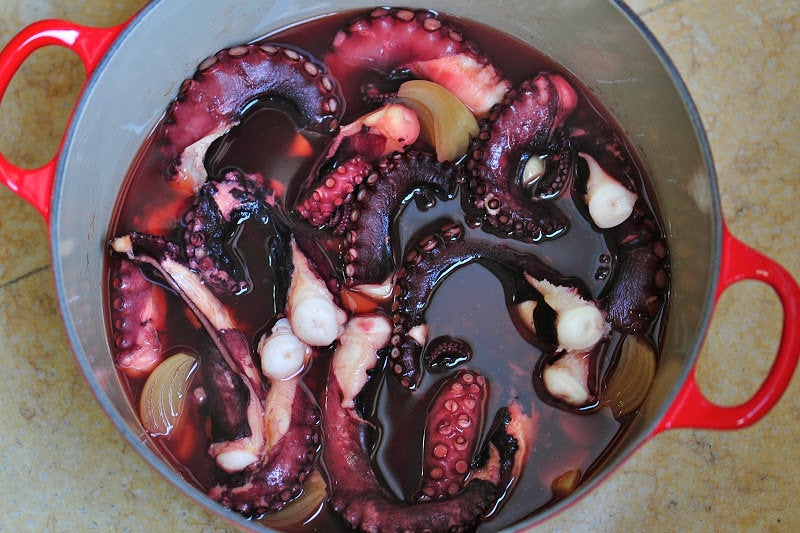 Baked Lamb's Head With Potatoes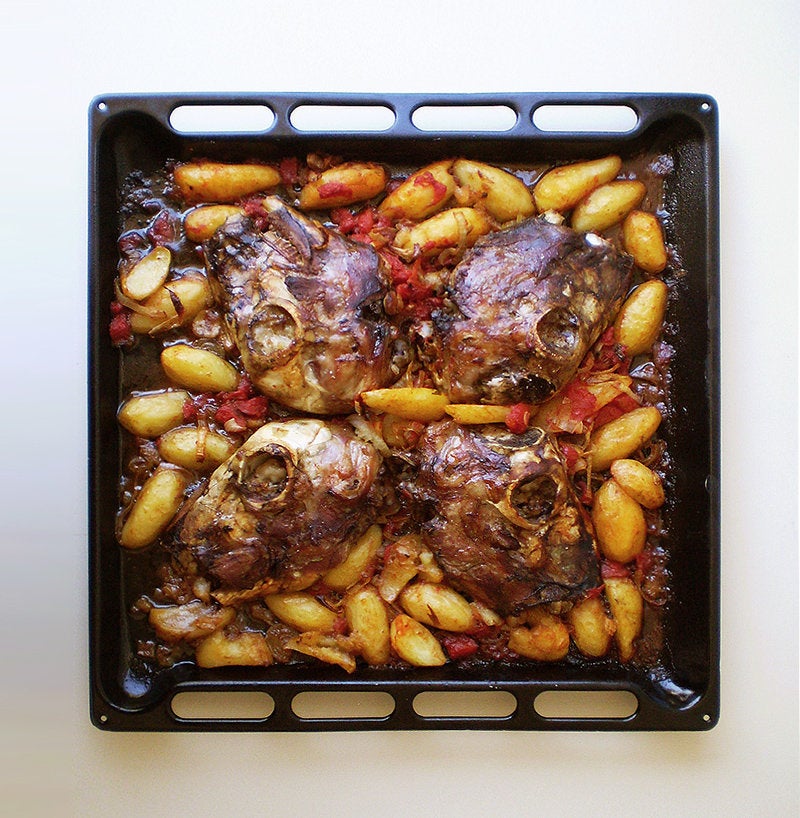 Rack Of Lamb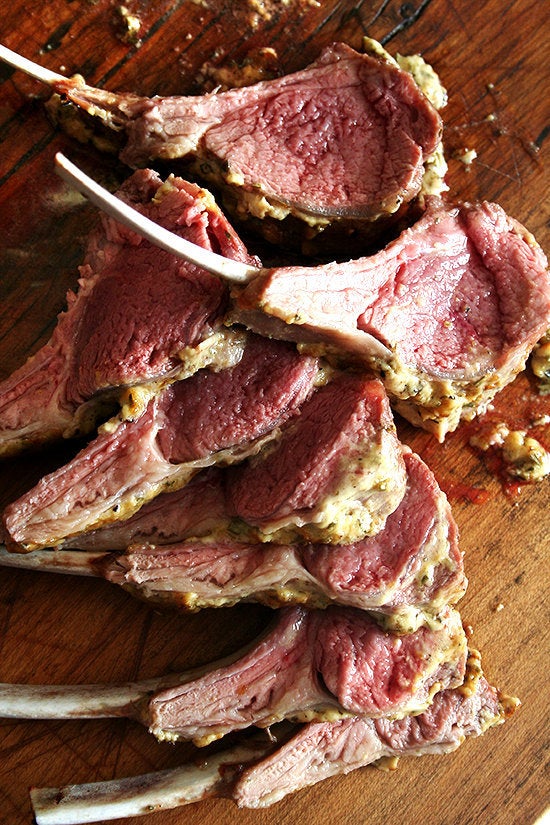 Black Chicken Stew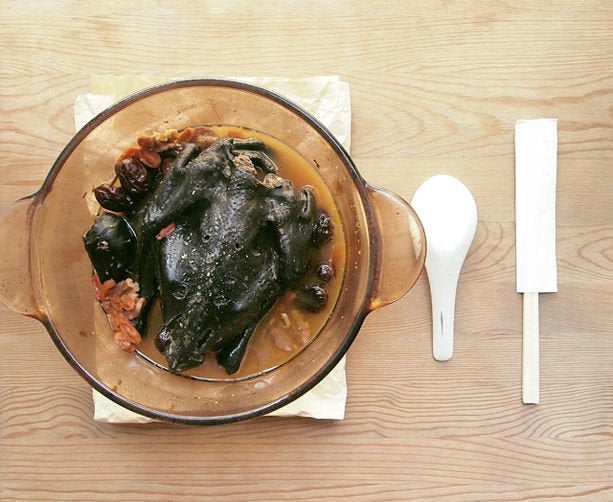 Fergus Henderson's Red Salad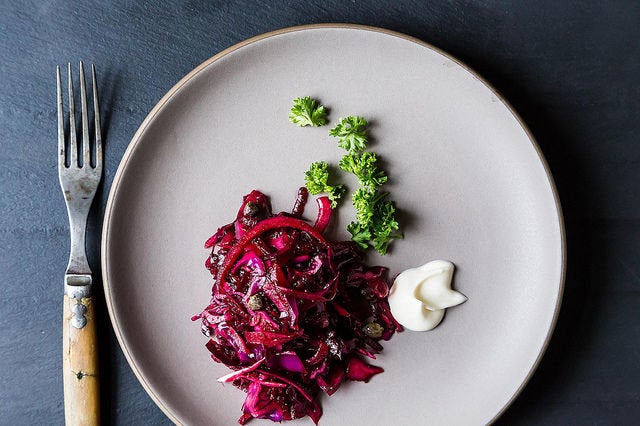 Long Green Beans With Anchovies And Sriracha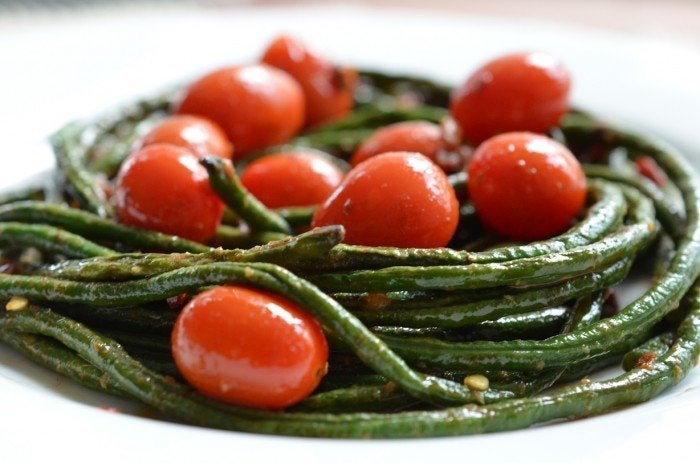 "Pot-Stuck" Brussels Sprouts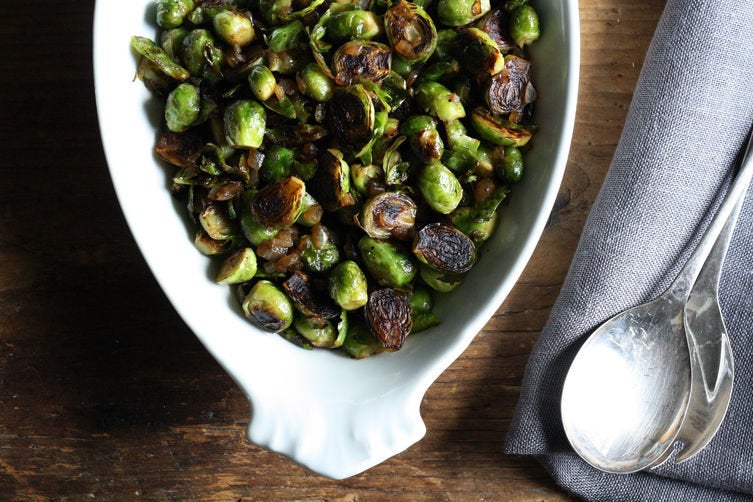 Glutinous Rice Balls with Black Sesame Filling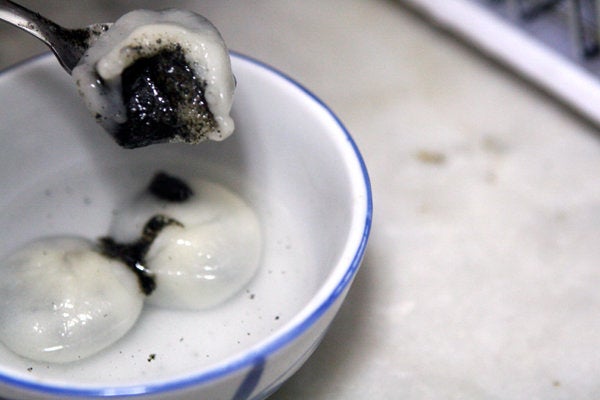 Meringue Mushrooms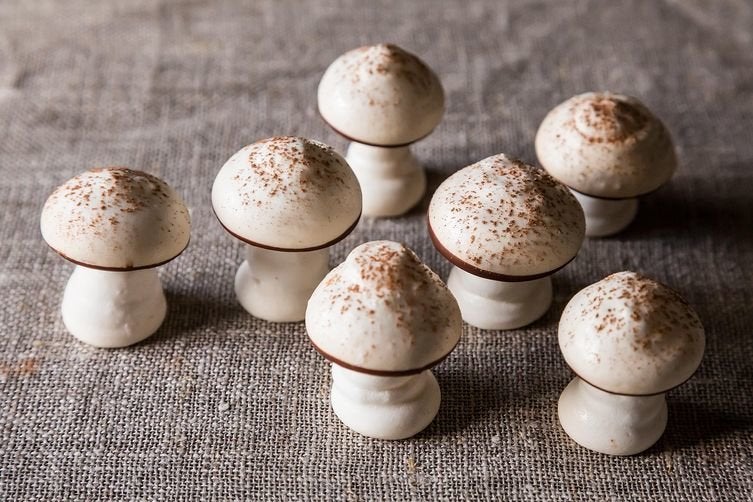 Midnight Black Chocolate Pudding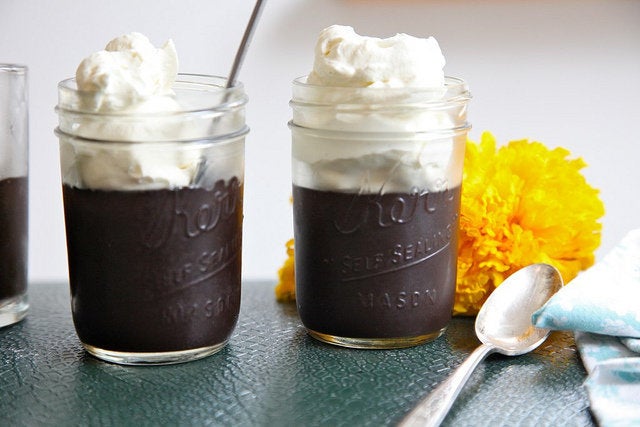 Gravedigger's Martini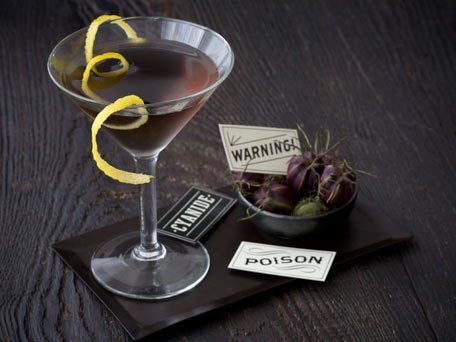 Vampire Punch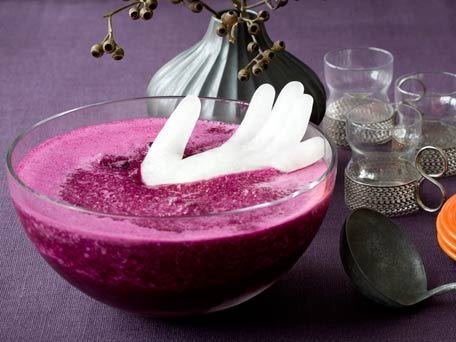 Related