Leave the candy for the kids, a tasty signature cocktail is a must for any spook-tacular event. From scary good libations to boozy punches, these Halloween cocktails are sure to delight all party guests, ghosts, and goblins!
Vampire Punch
Serves 6
1 (750ml) bottle chilled prosecco or cava
1 cup Knob Creek Bourbon
3 cups Apple Cider
2 Honey Crisp apples, sliced thin
2 Granny Smith apples, sliced thin
In a punch bowl mix all ingredients except for prosecco. Add 6 cups of ice. Slowly pour in the prosecco. Serve.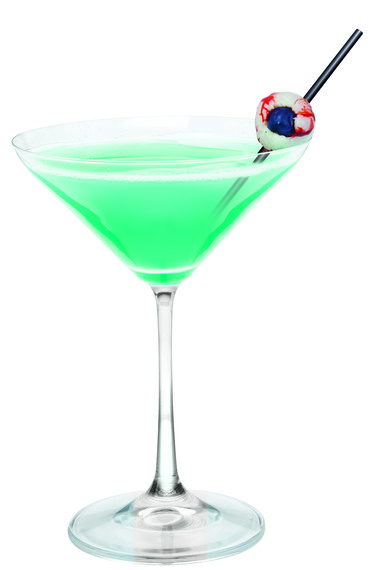 Witches Brew
Serves 4
8 oz. Malibu Red Rum
16 oz. pineapple-orange juice
4 oz. Blue Curacao liqueur
In a shaker filled with ice, mix all ingredients and shake well. Strain into martini glasses and serve.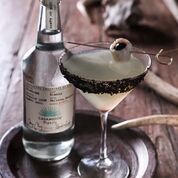 Crazy Eye
Serves 4
8 oz. Casamigos blanco tequila
8 oz. Lychee Liqueur
1 oz. Freshly squeezed lemon juice
10 Fresh basil leaves
Lychee fruit and cherry for garnish
1/4 cup each, Oreo crumbs and sugar for rims
In a bar glass muddle basil leaves and lemon juice. Fill with ice and mix ingredients. Shake well and strain into glasses.
To rim glasses: Rub rims of glasses with lime juice and roll through mixture.
For garnish: Press cherry into lychee and skewer to hold.

.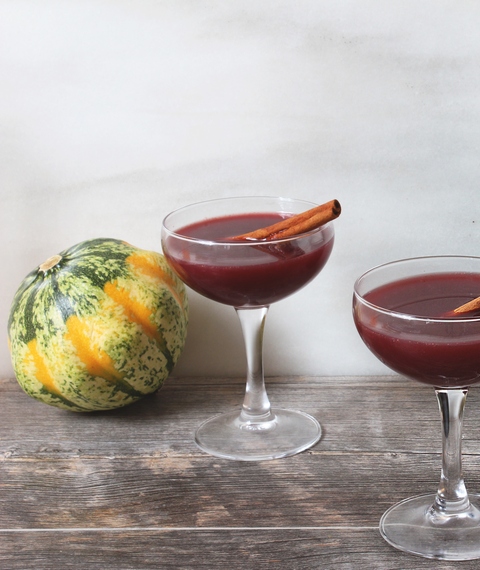 Spooky Spice
Serves 4
1 bottle ( 750ml) Clois du Bois Cabernet Sauvignon
16 oz. freshly squeezed orange juice
4 oz. Orangecello
Juice of 1 lemon
In a pitcher filled with 2 cups ice, mix all ingredients. Pour into glasses and garnish with cinnamon stick and maraschino cherry. Serve.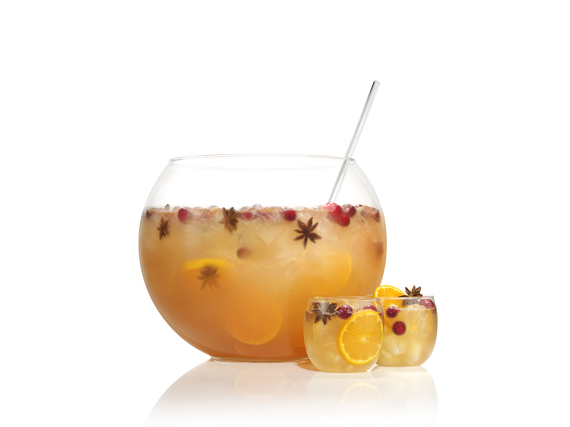 Witches Cauldron
Serves 6
3 cups Svedka Cherry vodka
3 cups apple juice
8 oz. amaretto liqueur
6 oz. freshly squeezed lemon juice
6-7 dashes Angostura bitters
Club soda to top
Star Anise, cranberries, and orange wheels to garnish
In a punch bowl filled with 4 cups of ice, mix all ingredients. Top with seltzer, add garnishes, and serve.

And of course, some Witchy Wines: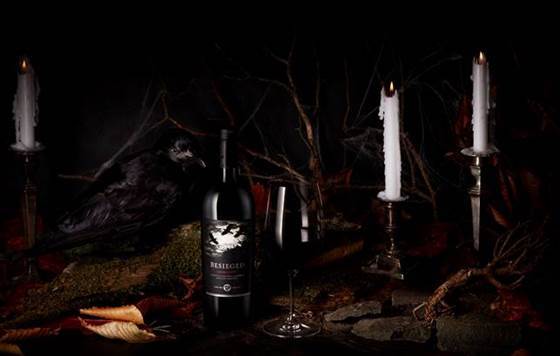 Perfect for Halloween parties with its dark and ominous artwork. Beseiged's chilling label belies the bottle's rich, warm contents. The wine is a unique blend of Petite Sirah, Carignane and Zinfandel grapes with notes of blackberry, black cherry, and plum spiced with cardamom. Beseiged makes a spook-tacular wine to serve or to bring to all your Monster Mashes!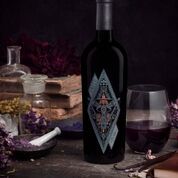 Be the "scream" of the party with Saved red. This ghoulishy-good wine is a uniquely Californian blend of Merlot, Zinfandel, and Syrah, which leaves the wine full bodied and plush. The ideal bring along wine for trick-or-treating!