'Tis the season when my kids ask me -- on a daily basis -- how many more days until Halloween. I've decorated pumpkins, gotten costumes ready and planned for the many Halloween parties, parades and of course, the trick-or-treating.
What I haven't done is make sure that I am taken care of on this very important holiday. So I took matters into my own hands. I encourage all parents to use this contract to make sure that you get what's rightfully yours on October 31st.
THIS AGREEMENT (the "Agreement") is entered into effective as of October 31, 2015 by and between Christina Anderson ("Parent") and Dylan Anderson ("Child").
In consideration of the mutual covenants set forth herein and other good and valuable consideration, the parties agree as follows:
The Parent has the right to take any/all Reese's Peanut Butter Cups obtained on or around Halloween. The Child is to willingly fork over all Reese's Peanut Butter Cups without objection or whining. Subject to the terms and conditions of this Agreement, peace will prevail on and around November 1, and/or after all Reese's Peanut Butter Cups have been consumed.
Fees, Payments, etc

. Parent agrees to compensate Child by furnishing Halloween costumes, accompanying child trick or treating and decorating environs with various gourds.
Other terms/conditions

. Full-size candy bars may also be confiscated, especially if they are Kit-Kats.
Other terms/conditions.

Any whining, arguing or annoying of Parents may lead to confiscation of entire Halloween bounty.
Term and Termination

. The initial term of this Agreement will be for the entire lifetime of the Child, until he/she has children of his/her own from the effective date of this Agreement. This Agreement will automatically renew each October thereafter until terminated by either party.
Other Legal Mumbo Jumbo

. This Agreement will be governed by and construed in accordance with the laws of the State of New York, without regard to any conflict of laws rule or principle that might refer the governance or construction of this Agreement to the laws of another jurisdiction.
IN WITNESS WHEREOF, the parties have executed this Agreement effective as of the date first above written.
Signature: _____________________
Signature: _____________________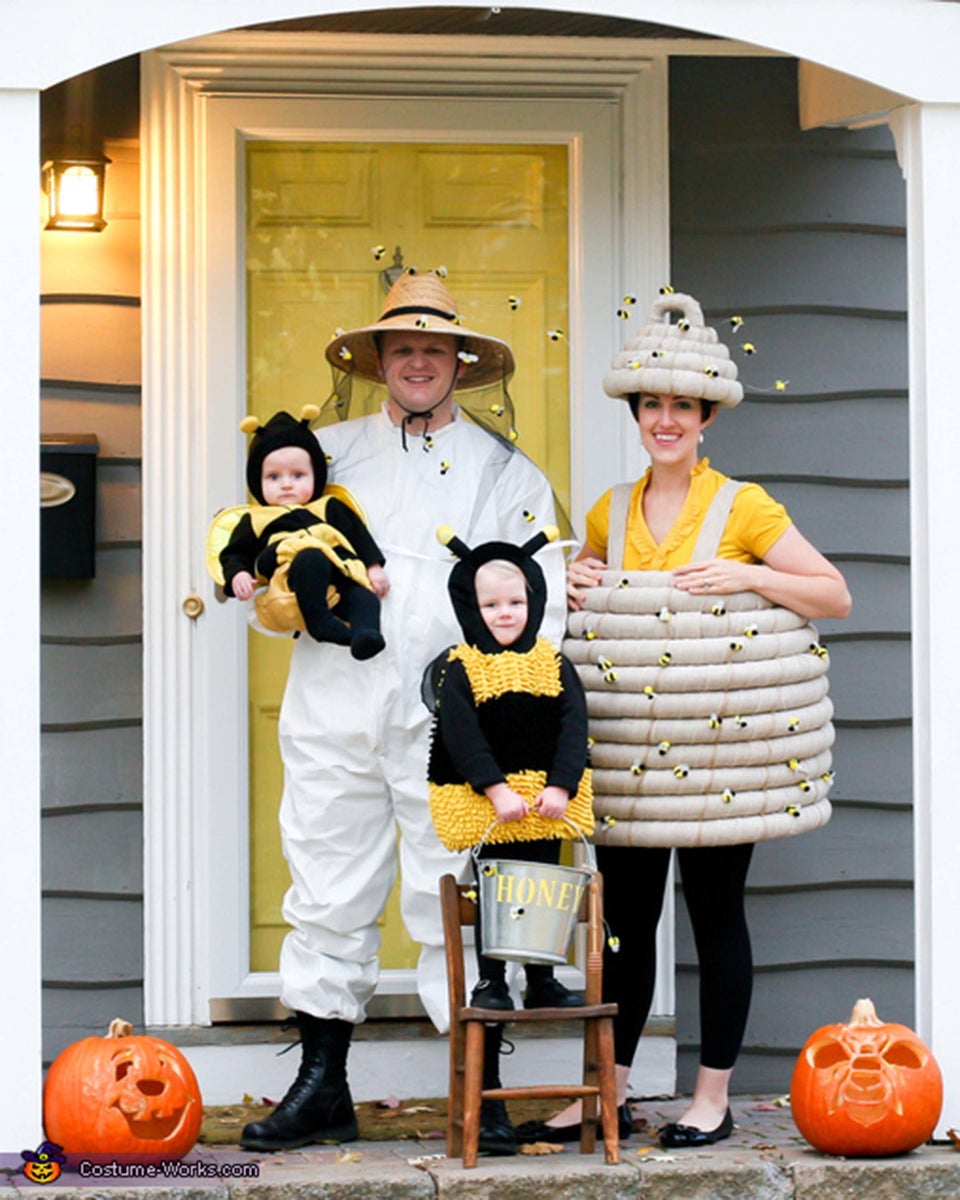 Family Halloween Costumes