When you dress a child for Halloween, there are a few different routes you can take. You can go scary/spooky, you can go adorable, or, you can go with whatever YOU think is funny, even if the child has no idea why.
That last one is probably the avenue these parents and kids took when dressing up as various celebrities for Halloween. It's hard to believe that these young tikes have ever watched "Jersey Shore," know why Donald Trump is famous or understand why the heck we're still talking about Sarah Palin -- but that's what makes them so entertaining.
Ranging from undeniably adorable to delightfully bizarre, we found 15 funny celebrity costume ideas for kids around the web, and we're looking for more! See what we found below and share pictures of your kid's celebrity costume by hitting the "add a slide" button below.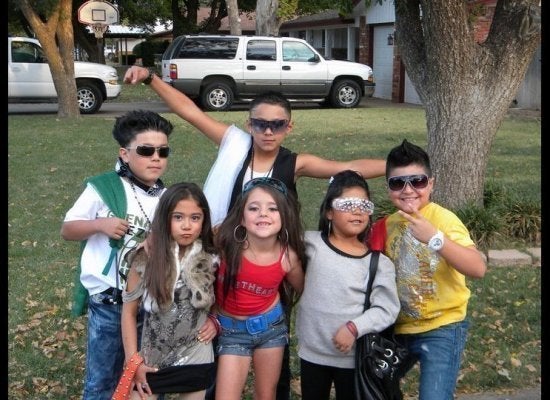 Kids' Celebrity Halloween Costumes
Popular in the Community