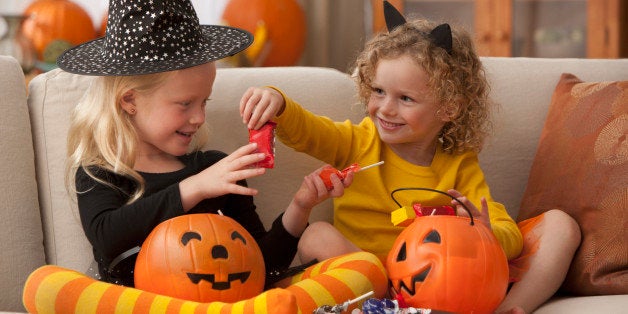 We're all busy. Time slips. And just like that, it's Halloween season. (Yikes!)
Perhaps a neighborhood party snuck up on you or maybe the school parade is earlier than last year. Either way, you may find yourself in a panic to find a costume.

And the following goes through your mind: Okay... Halloween costume ideas: Should I buy one? Make one? Am I even crafty? (not so much)...

Just know that we've ALL been there before.
So here's your one-stop­-guide on how to pick out that perfect (perhaps last-minute) Halloween costume for your little one... sit down, grab a glass of wine and enjoy!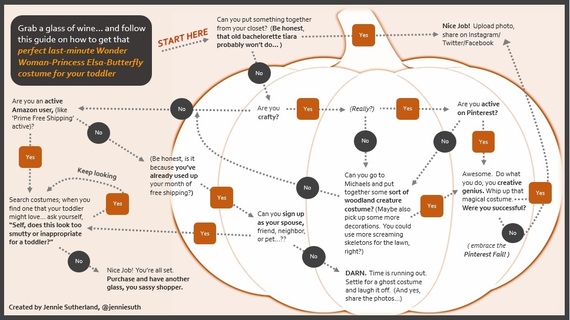 ----------------------------------------------------------
Jennie Sutherland lives in Austin, Texas, with her husband and their two young daughters. She writes about parenting, pop culture and marketing. For more satire follow her at @jenniesuth!