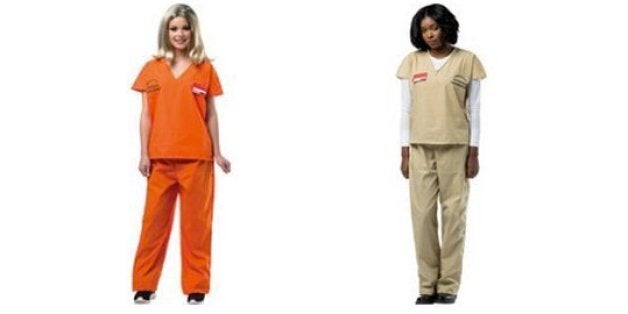 It's the one time of year when you have carte blanche to act, dress and, yes, eat as you please. Yes, yes, Halloween is upon us, friends. And while our days of trick-or-treating are over, it doesn't mean we grown-ups have to throw in the towel and spend the night of the 31st handing out candy in pajamas on the porch.
There are plenty of ways you can still get in on the fun without being inappropriate, uncomfortable, triple-breasted (yes, ugh) or the worst -- boring. We asked our Facebook friends for their suggestions on what adults should be dressing up as this year. Here are some of their best ideas along with some of our own. Let us know what you'll be dressing up as in comments below!
1. An "Orange Is The New Black" Inmate
We're a little obsessed with this Emmy-winning Netflix series. When our "Breaking Bad" withdrawal kicked in, we replaced Walter White with Piper Chapman and her crew.
For all you costume-avoiders, this one is simple. A jumpsuit. So go dig up a pair of scrubs and dye them orange (if you don't have your own) and you're good to go. Or you can buy one, like these two at Party City.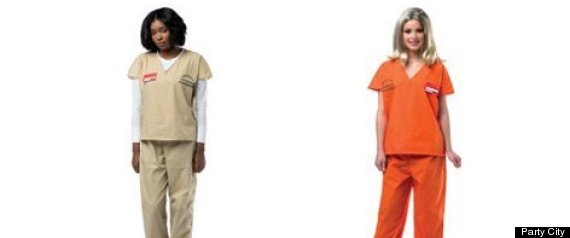 So many options with this suggestion. Whether it's Elphaba from "Wicked" or Jean Valjean from "Les Miserables," there's bound to be someone you can dress up as, probably with items from your own closet. Facebook friend Amy Chiarello Barnett suggested dressing up as one of the elders from the acclaimed show, "The Book of Mormon." All you'll need is a pair of black pants, a white short-sleeve button up and black tie. Oh -- and don't forget to grab a copy of the Book of Mormon too.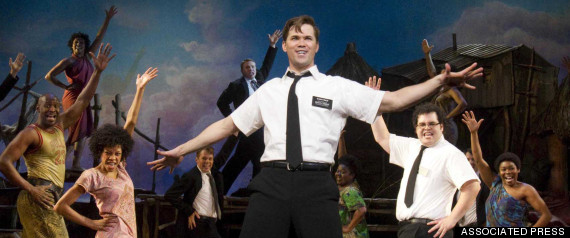 3. The Publishers Clearing House Folks
If you pull this off right, you'll have all your friends believing they're millionaires and can now quit their day jobs. In addition to being a hilarious throwback to the '90s, this one involves carrying balloons, a million-dollar check and having some very big '90s hair. Bonus points if you go trick-or-treating in this -- or pretend to be a caught-off-guard winner.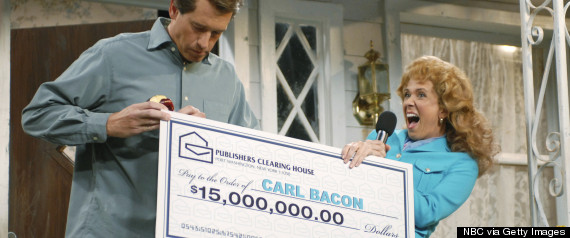 Costumes are only made funnier when they're a team effort. This could be anything. Politicians are always a good bet (Bill and Hillary, anyone?), reality-TV stars are a laugh, or you could even go as something as plain as ketchup and mustard. We love the idea of going as Walter and Jesse from "Breaking Bad!" (Or Walter and Heisenberg.)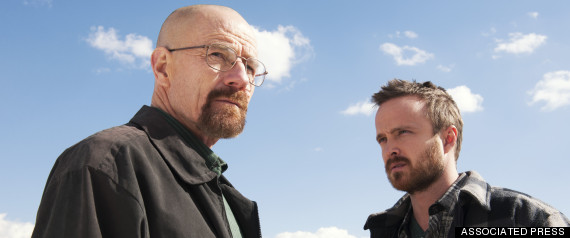 5. The Blast From The Past
Nothing defines boomers like the incredible music from the '50s, '60s and '70s. Since many of our favorite singers and songstresses are still rockin' on and going strong, why not dress up like one? Going out as a couple? There's Sonny and Cher. A group of friends? The Beatles and The Rolling Stones are both fair game. Want to go all out? David Bowie and Michael Jackson from The Jackson 5 are all options.