Tired of cheap bodysuits, animal ears and less-than-functional policewoman uniforms? Your Halloween costume fatigue is understandable, but don't let that put you off the holiday altogether. Luckily, come October 31st, you don't have to settle for a "sexy," "naughty," garden-variety Halloween costume.
Last year, we rounded up a list of clever, attractive Halloween costumes that didn't require fishnets or stilettos. Though if you want to rock either, get down with your bad self. This year, we've compiled some more costume ideas that are easy to make, inexpensive and way better than the "Sexy Pixie Lust Fairy," "Hospital Honey" or "Naughty Western Sheriff" get-ups that you'll find in your local Halloween store: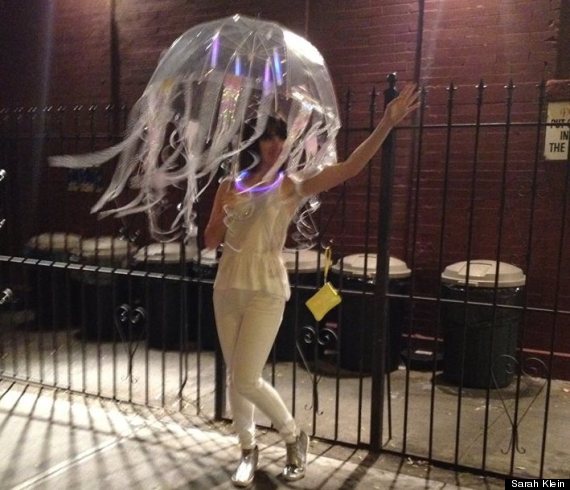 Wear all white. Decorate a clear umbrella with "tentacles," made of streamers and glow sticks. You're like the elegant rave kid of sea creatures.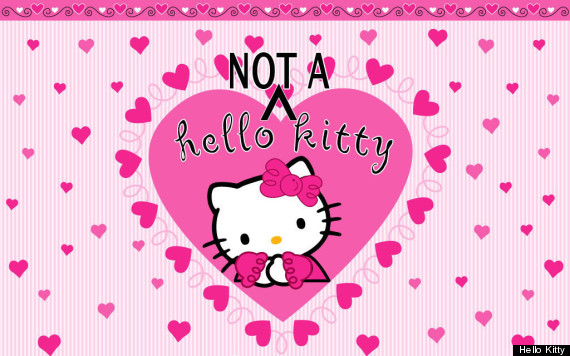 Hello Kitty is not a kitty, she's a girl! Or something. What does this mean for your costume? It means dress up like a Hello Kitty (either with a Party City costume, or just DIY-it with a pink tutu, Hello Kitty tee shirt, hair bow, whiskers and ears.) Add a sign that says "I am not a kitty." The ultimate way to stick-it to that "Sexy Cat" Halloween costume.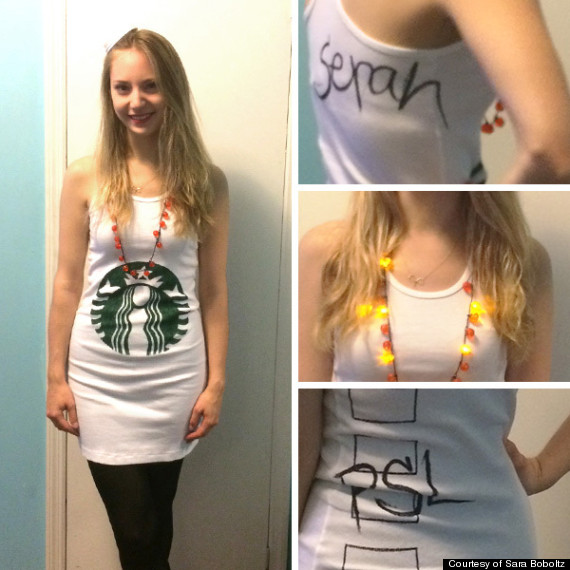 What's more seasonal than dressing as your favorite autumn Starbucks drink? Wear a white dress and sprinkle some orange eyeshadow on it. Put a lovely logo of the Starbucks mermaid on your shirt, and accessorize with a "belt" coffee holder. Extra points for spelling your name wrong.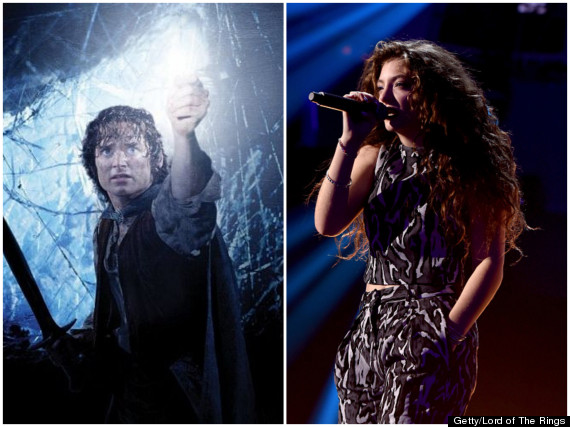 Lorde's like a dark-magic pop star, so what could be more fitting than combining her vampy style with the Lord of the Rings fantasy series? Imitate Lord's voluminous curls, dark eye makeup, black nail polish and your edgiest black outfit. Accessorize with as many rings as humanly possible. Add Frodo's cape and sword, and you've redefined geek chic!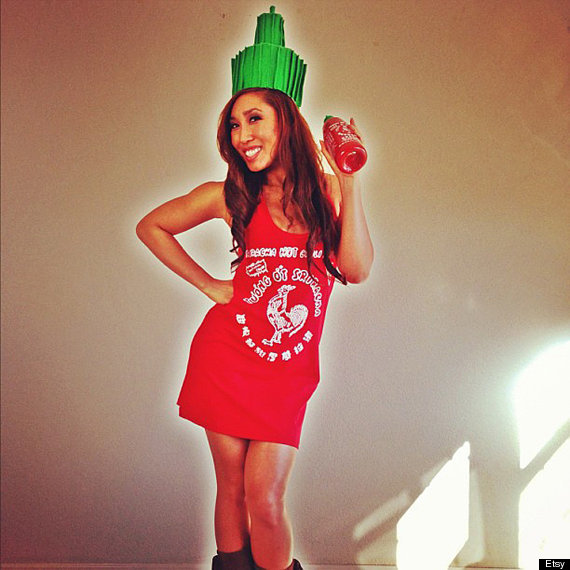 You can buy a Siracha logo dress from this Etsy store or a men's Siracha tee shirt at Target, or if you're low maintenance, just print the damn label out. Make a bottle cap out of a party hat and green card stock using this Costume Works guide, or just wear a green hat of your choosing.
6. OITNB's Poussey and her writer girlfriend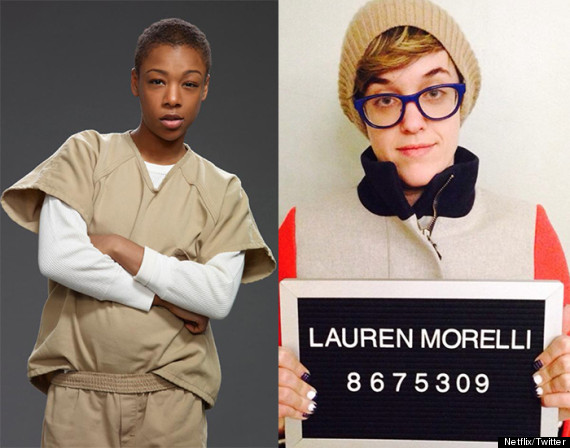 "Orange Is The New Black" writer, Lauren Morelli recently divorced her husband to date "Orange Is the New Black's" Samira Wiley (a.k.a. Poussey). If that doesn't call for a couple's costume, we don't know what does. One of you can wear a jumpsuit, which you can purchase at a medical supply store, and a cocky smile. The other one needs a big pair of glasses, a quirky sweater, a beanie and a writer's notebook. Congrats, you're our favorite couple of the year.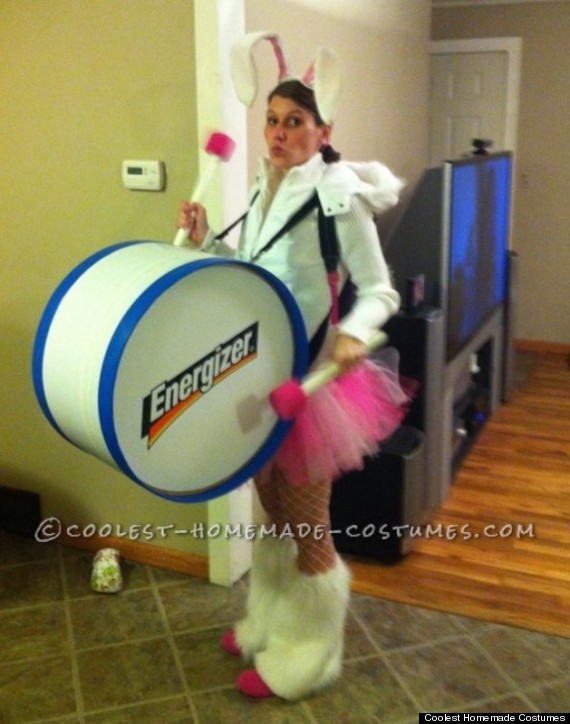 Let this Coolest Homemade Costumes submission inspire you. You'll need bunny ears, a tutu, and a plastic drum. You can craft the batteries out of paper cylinders spray-painted silver.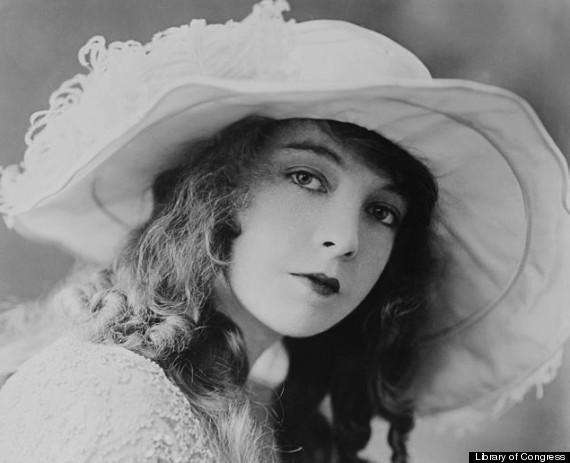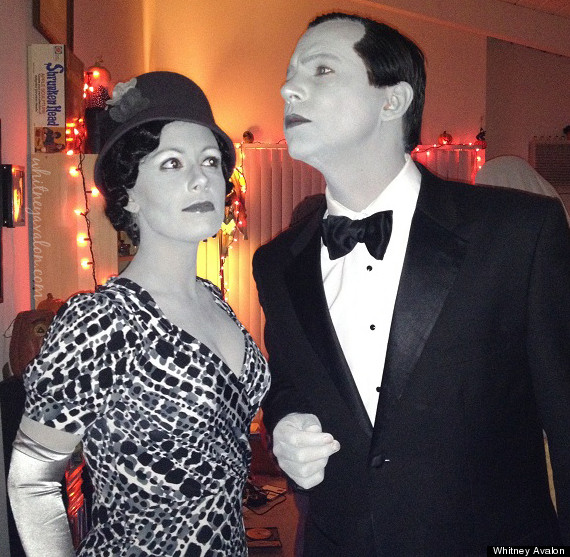 One member of the duo, actress Whitney Avalon explains how to copy her look on her website.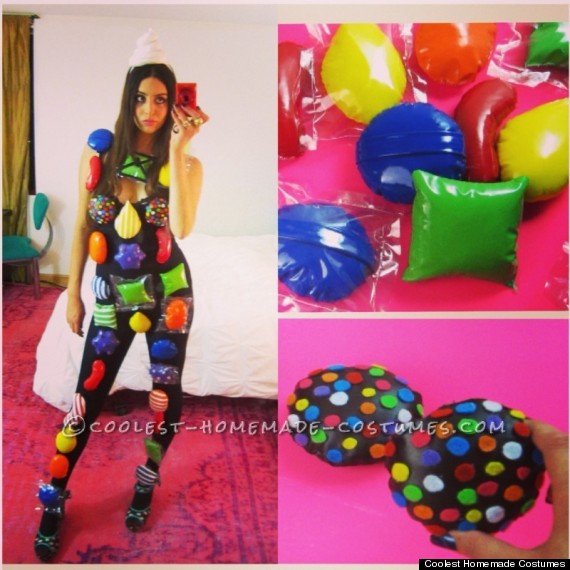 Why not dress up as your favorite time waster? This Coolest Homemade Costumes user made the Candy Crush costume of your dreams. She handmade the candies and attached them to a black body stocking. You can use an old Little Black Dress or black pants and solid shirt combo. If you're in a pinch, just cut the shapes out from colored paper.
Beyoncé the Riveter is like the mullet of Halloween costumes: all business on top, party underneath. Dress up like the iconic World War II poster of Rosie the Riveter, with a jean button down and a red hair scarf. Red lipstick and a flexed bicep complete the look. Then on the bottom, show off your favorite Bey wardrobe piece, be it a sequin skirt or metallic leotard. You could even top off the look with an American flag cape:
Bring along a microphone and all the 'tude you can find.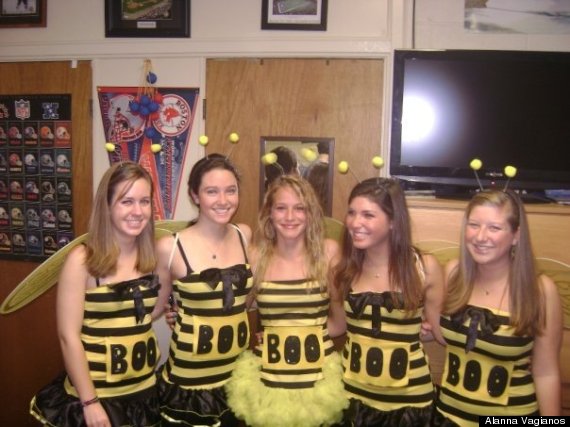 You'll look cute and make everybody giggle. Pick up a bumble bee costume from any costume store. Add a "BOO!" sign. And you're done.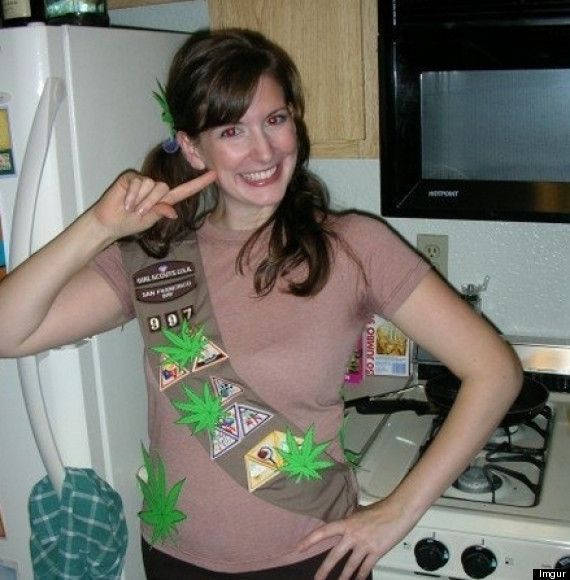 Pick up a Girl Scout's vest at a thrift store, add a few cut-out pot leaves and you've got a deliciously clever Halloween costume.
Need more ideas? Check out our best smart girl costumes from last year: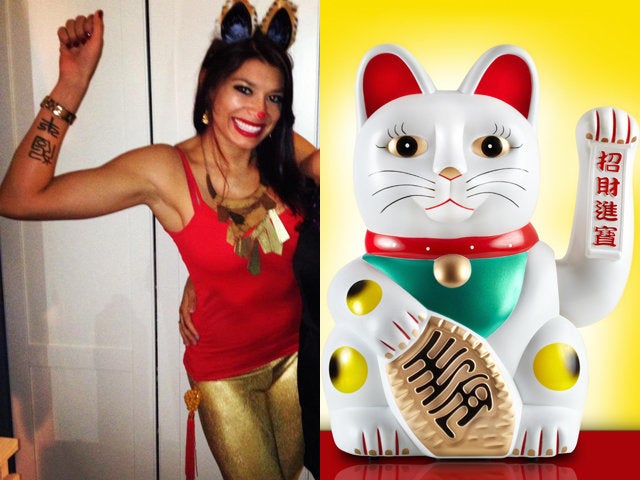 Women's Halloween Costumes That Are More Clever Than 'Sexy Nurse'
Related
Popular in the Community