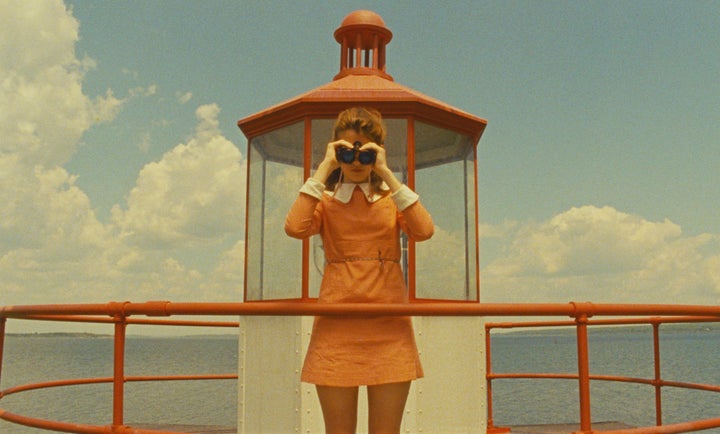 I've been thinking of a Halloween costume for almost five months now. The idea struck me in May, even though I don't even like Halloween that much. Yes, I dressed up as a kid. And in the interest of full (but embarrassing) disclosure, I admit one time I wore a short white chef's outfit that said "Chef Boy I Am Hot." (That one recently found itself in my donation pile.) Despite my participation in Halloweens past, it isn't really my holiday. The whole thing is a little much for me.
Still, when I saw Wes Anderson's "Moonrise Kingdom," I realized mid-movie that 12-year-old Suzy Bishop would be a brilliant Halloween costume. Though several people have told me that no one would know who I was, I have been talking about my idea ever since. As it turns out, though, in addition to my aversion to the holiday, a typically activity-packed visit from my parents will keep me from making my dream costume a reality. So because I won't be wearing it myself, I am urging you to steal it.
Here are the top seven reasons Suzy Bishop is the best Halloween costume of 2012:
1. Guaranteed indie cred. I suspect there will be a lot of sexy Catwomen prowling the streets this year. Not only is a cat a go-to costume for women, but Anne Hathaway won praise for her portrayal in "The Dark Knight Rises." Still, dressing as a character from a movie that has grossed $1,077,099,772 worldwide isn't really the way to showcase your originality. Prove your movie knowledge goes beyond the mainstream by skipping the black leather in favor of a more colorful getup. And if you must include a cat as part of the costume, bring a stuffed kitten in a basket -- Suzy brought a real one on her adventure.
2. Style. The movie is set in 1965, and fashion bloggers have already obsessed over the character's amazing looks. If you like vintage clothing and have already done the "Mad Men" thing, it's time to start searching for a pink or yellow dress, knee socks and saddle shoes.
3. Eye shadow. Technically, this could fall under style, but Suzy's signature blue shadow deserves its own mention. "I actually did my own hair and makeup. It was a lot of fun," actress Kara Heyward told the Wall Street Journal's Speakeasy blog. "Wes wanted authenticity, he wanted Suzy to be doing her own hair and makeup so that it looked like a 12-year-old girl doing it." If she can do it, you can. Think of this as a chance to redeem yourself after that failed attempt at a smokey eye. (Here's a tutorial if you need help.)
4. Couple's costume potential. Two words: coonskin cap. Your significant other will look adorable as Suzy's partner in crime and love interest, Sam Shakusky, and it's the perfect accessory if the weather turns cold. (Suzy has a beret option if that's the case.) Just add glasses and a scout uniform and you're good to go.
6. Backup entertainment. Suzy schlepped a suitcase of YA novels all over the island of New Penzance. Pack your yellow suitcase and stash it in the corner at the party, but know that it's there if you get bored. Just tell people you're "in character" if they question your temporarily anti-social behavior.
7. Instagram. The outfit already has a vintage feel to it, and filters will only make it look cooler. Just imagine all those "likes" on your feed.
If you do decide to be Suzy Bishop this Halloween, send a picture to women@huffingtonpost.com. I'll live vicariously through you.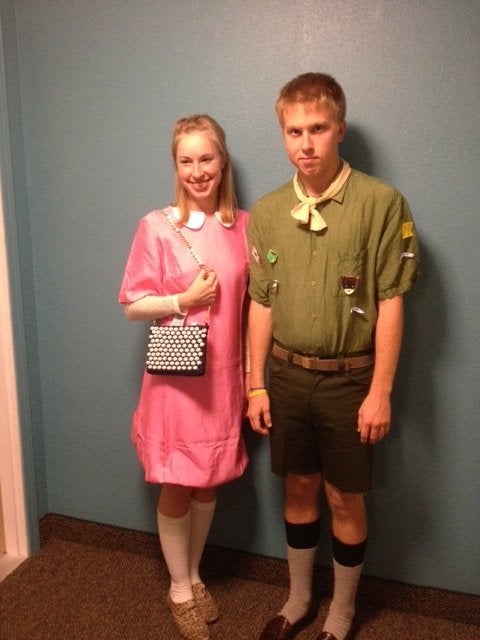 Readers Dress Up As Suzy Bishop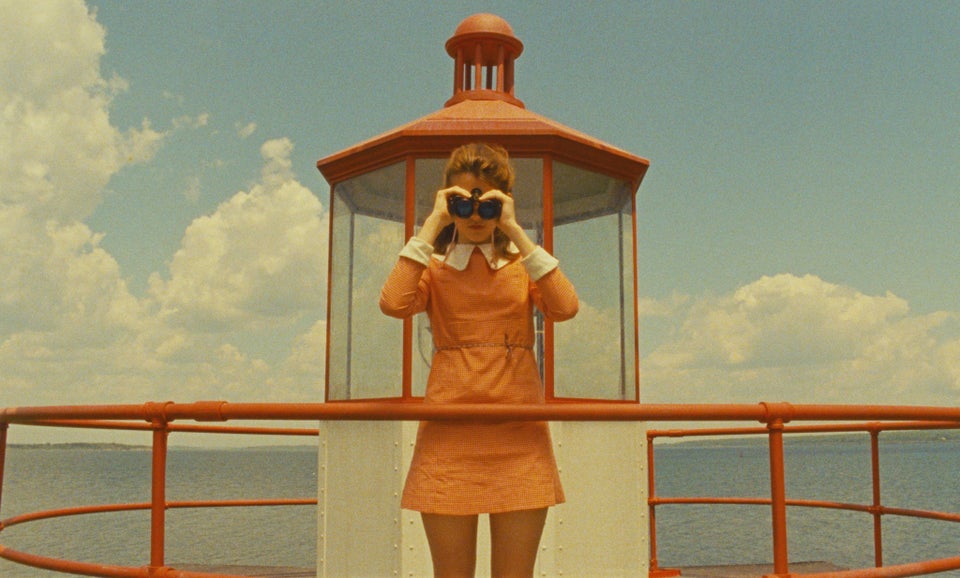 Suzy Bishop in 'Moonrise Kingdom'
Related
Popular in the Community