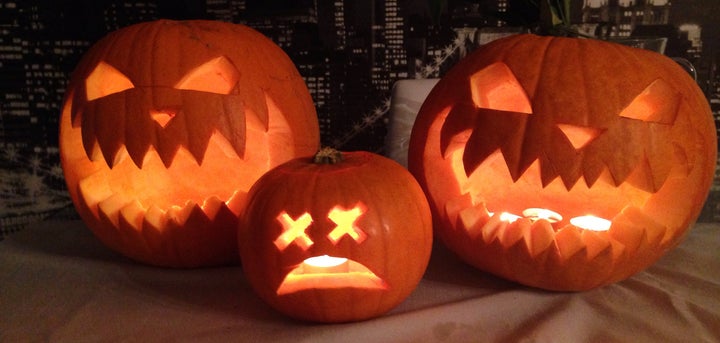 Halloween has become a bit of a sore spot for Christians who believe the holiday invites evil spirits. Some flat-out refuse to participate, and one group of creationists is even urging followers to hand out fake dollar bills that tell trick-or-treaters they're going to hell.
But at least one expert in evil spirits says there's nothing to worry about. 
Father Vincent Lampert, a Vatican-trained exorcist, told Catholic Online that it's fine to celebrate Halloween.
"Ultimately I don't think there's anything wrong with the kids putting on a costume, dressing up as a cowboy or Cinderella, and going through the neighborhood and asking for candy; that's all good clean fun," Lampert told the website. 
The one caveat? The faithful shouldn't glorify evil or practice witchcraft, even as a joke, he said.
"(T)hat would be the danger of Halloween that somehow God is lost in all of this, the religious connotation is lost and then people end up glorifying evil," he was quoted as saying. 
Lampert's comments weren't inconsistent with Catholic teaching; to date, the Vatican has not taken a formal position for or against Halloween. 
All Saint's Day was established in the 7th century as a celebration of the saints. Originally in May, the holiday was eventually moved to Nov. 1 with another celebration, All Hallows' Eve, taking place the night before. 
The change of date also caused the holiday to overlap with Samhain. It's believed that some of the Samhain traditions remained even as some of the celebrants turned to Christianity. That amalgamation eventually helped to shape the modern Halloween. 
Calling all HuffPost superfans!
Sign up for membership to become a founding member and help shape HuffPost's next chapter
BEFORE YOU GO