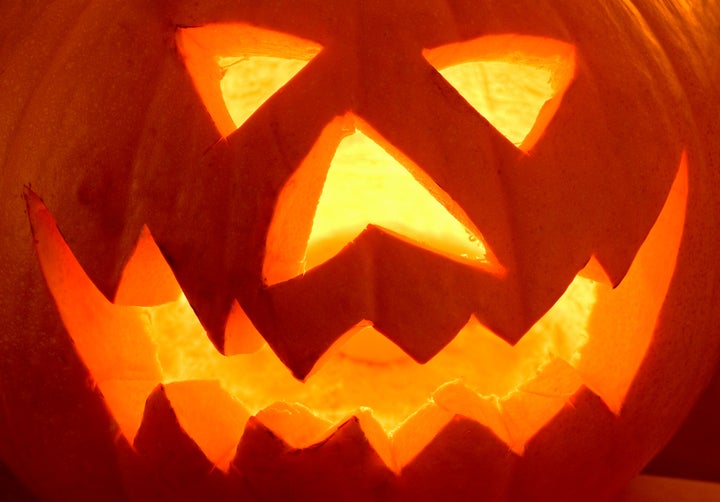 October is here, which means you only have a few days to get that Halloween costume just right and that spooky-themed party planned. Sure candy is on the minds of little ones, but there is more to this fun-filled night then just sugar-loaded snacks. Even though this holiday focuses on the children, there are always adults around, and all of that trick-or-treating can really make a crowd hungry!
A simmering pot of hearty soup on the stove is a satisfying economical dinner that not only feeds a crowd, but also this one-pot meal leaves little cleanup. Not enough bowls to go around? Don't worry; pull out mugs for easy entertaining. Make sure you choose nutritious ingredients for your soup such as protein-rich beans, which are full of heart healthy fiber. Whether navy, kidney, or black beans, all are a budget-friendly, tasty way to add filling protein and fiber to your meal. Aim for 20-35 grams of fiber daily for its optimum health benefit of weight maintenance, and chronic disease prevention such as diabetes, heart disease and some cancers. Even if a dish doesn't call for beans, toss them in any soup, pasta or stir-fry as they are a complementary ingredient to any recipe. Other easy and nutritious soup additions are nutritionally rich sweet potatoes, barley and whole wheat noodles. Look for the orange-y naturally sweet Louisiana yams for the sweetest of sweet potatoes.
Popcorn is an easy and affordable, healthy treat folks of all ages enjoy snacking on. Did you know three cups of popcorn contains 3.5 grams of fiber? For a fun and spirited snack the kids will get a kick out of, cut grilled cheese sandwiches into Jack-O-Lanterns. Using whole wheat bread and reduced fat cheese makes this all-American favorite a better choice. Creepy crawler sandwiches are just as fun using peanut butter and whole wheat bread sandwiches for the body, carrot sticks for the legs, and raisins for the eyes. Keep the black and orange them going by mixing red and yellow food coloring to make orange, adding it to sweet treats like cookies and whipped topping on pies. On Oct. 31 every year, neighborhoods seem to sparkle with that contagious Halloween spirit -- just don't let Halloween scare you when it comes to cooking for casual company!
This hearty soup is a real family-pleaser and stomach-filler.
1 pound ground sirloin
1 cup chopped onion
2 cups water
1 (10-ounce) can diced tomatoes and green chilies
1 cup salsa
2 cups cubed, peeled, Louisiana yams (sweet potatoes)
1/2 teaspoon chili powder
1 teaspoon ground cumin
1/2 teaspoon minced garlic
Salt and pepper to taste
2 cups frozen corn
1. In large nonstick pot, cook meat and onion over medium heat until meat is done, about 5-7 minutes. Drain excess fat.
2. Add remaining ingredients, except corn. Bring to a boil. Reduce heat, cover, simmer about 30 minutes.
3. Add corn, continue cooking, covered, 15 minutes.
Nutritional information per serving
Calories 149, Calories from fat 17 percent, Fat 3 g, Saturated Fat 1 g, Cholesterol 28 mg, Sodium 289 mg, Carbohydrate 19 g, Dietary Fiber 3 g, Sugars 4 g, Protein 13 g, Diabetic Exchanges: 1 starch, 1 vegetable, 1 1/2 very lean meat
Jack-O'-Lantern Sandwiches
Year-round this can be a grilled cheese "face" sandwich, and in the fall it becomes the ideal Halloween sandwich.
Makes 1 Jack-O'-Lantern Sandwich
2 slices dark bread (pumpernickel or dark whole wheat)
1 slice reduced-fat American cheese
1. On one slice of bread, cut out jack-o'-lantern face. Place slice of cheese on an uncut slice of bread.
2. Broil or toast in oven until cheese is melted. Remove from oven, and top with cut slice of bread.
Nutritional information per serving
Calories 181, Protein (g) 10, Carbohydrate (g) 27, Fat (g) 5, Calories from Fat (%) 22, Saturated Fat (g) 2, Dietary Fiber (g) 3, Cholesterol (mg) 10, Sodium (mg) 683 Diabetic Exchanges: 1 lean meat, 2 starch
Kids will have lots of fun making these sandwiches. They will even eat the carrot strip "legs."
2 slices bread (whole wheat)
2 teaspoons peanut butter or enough to cover bread
1 carrot, peeled and sliced into 8 sticks
2 raisins
1. To make a sandwich, cut circles out of 2 slices of bread with round cookie cutter or glass. Spread peanut butter on top of one circle.
2. Place 8 carrot sticks for "legs" on edge of circle, sticking out on both sides. Top with other circle of bread, and put two raisins on top for eyes.
Nutritional information per serving
Calories 217, Protein (g) 7, Carbohydrate (g) 32, Fat (g) 7, Calories from Fat (%) 29, Saturated Fat (g) 1, Dietary Fiber (g) 4, Cholesterol (mg) 0, Sodium (mg) 317 Diabetic Exchanges: 0.5 high-fat meat, 1.5 starch, 1.5 vegetable
This year trick and tweak the recipes to include these simple healthier options for a healthier and happy Halloween.
Holly Clegg, author of the "trim&TERRIFIC®" cookbook series and specialized diabetic and cancer cookbooks, including "Eating Well through Cancer," has been writing about the relationship between food and health for two decades. She is a monthly contributor to "Thrive" (Cancer Treatment Centers of America's monthly publication) and "Breast Cancer Wellness," and has been featured as a healthy living expert in "USA Today" and TV shows such as "Fox & Friends." Check out Holly's latest book, "Too Hot in the Kitchen," or on Red Room where you can read her blog.
Related