It's Halloween in New Orleans with skeletons sitting on pedicabs, blue vampires peeking out from the Rodrigue Blue Dog gallery, and ghosts floating from glowing balconies. New Orleans is as known for vampire balls, voodoo traditions and cities of the dead as it is for food and music. It can be hard to navigate the streets of the French Quarter when the haunted tours converge -- here's a slideshow featuring some of my favorite sights of the season.
This Halloween I'm feeling equal parts civic pride in this haunted city, and sympathy for citizens of the East Coast who are waiting for their power to return after Hurricane Sandy. It's a feeling we here on the Gulf Coast have become all too familiar with over the years, so here's hoping that your lights are glowing soon and that you're surrounded by friends and family.
Happy Halloween 2012 from New Orleans. And also, Boo.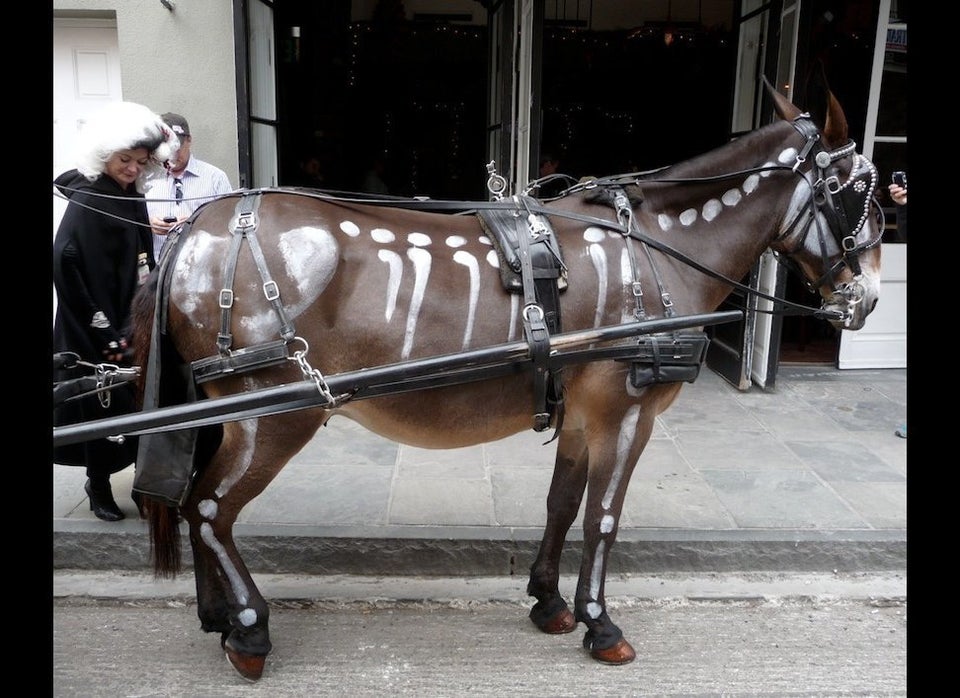 Photos by Jeff (Happy Anniversary) Beninato