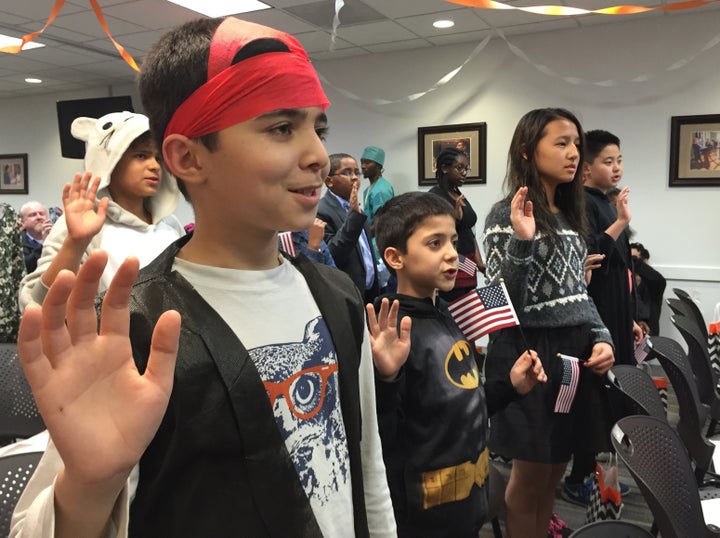 Anna from "Frozen" and Captain Phasma from "Star Wars: The Force Awakens" are now U.S. citizens. So are a hot dog, a butterfly, a SWAT team officer and a mini-Donald Trump.
Or, at least, their likenesses are. U.S. Citizenship and Immigration Services hosted a special naturalization ceremony on Friday for children whose parents recently became U.S. citizens. Since it was the day before Halloween, the kids were invited to wear costumes and go trick-or-treating around the offices afterward.
With their parents watching, the children took the oath of allegiance, watched a video message from President Barack Obama, and heard from Citizenship and Immigration Services Director León Rodríguez, who, for part of his remarks, was dressed as Fred Flintstone.
"This is a place of limitless possibilities," Rodriguez told the children. "And part of that comes from taking advantage of those rights and responsibilities that we talked about before, and part of it comes from pursuing your dreams to be whatever you want to be."
Yanet Melaku, 7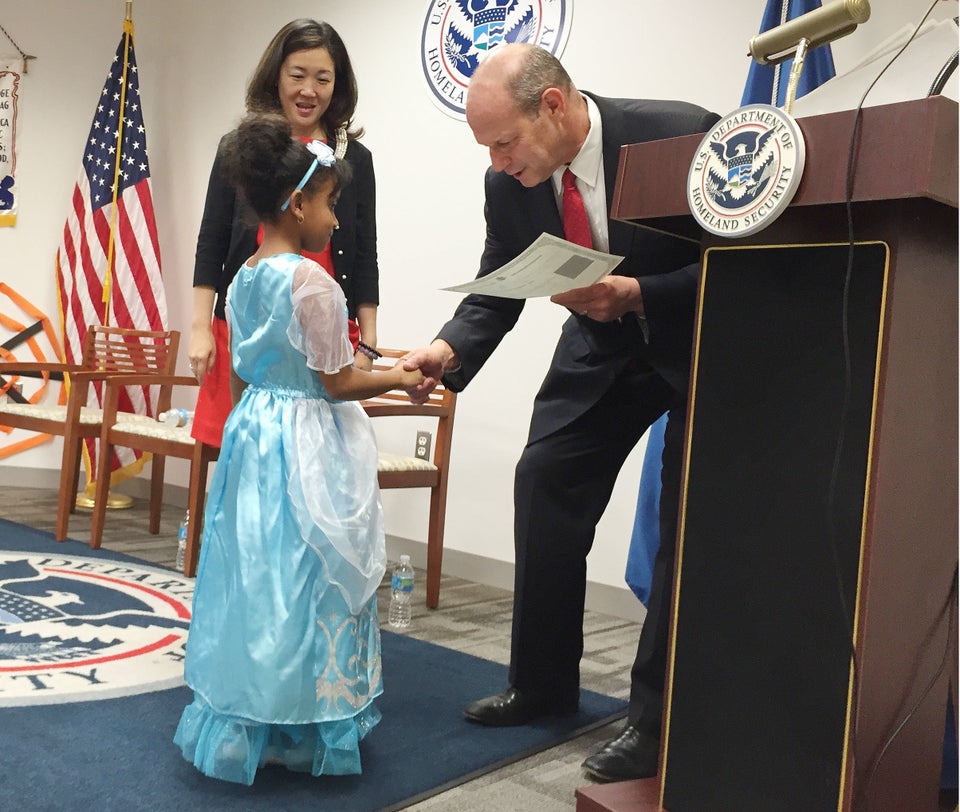 (Elise Foley/Huffington Post)
Beatrice Opoku-Boahene, 12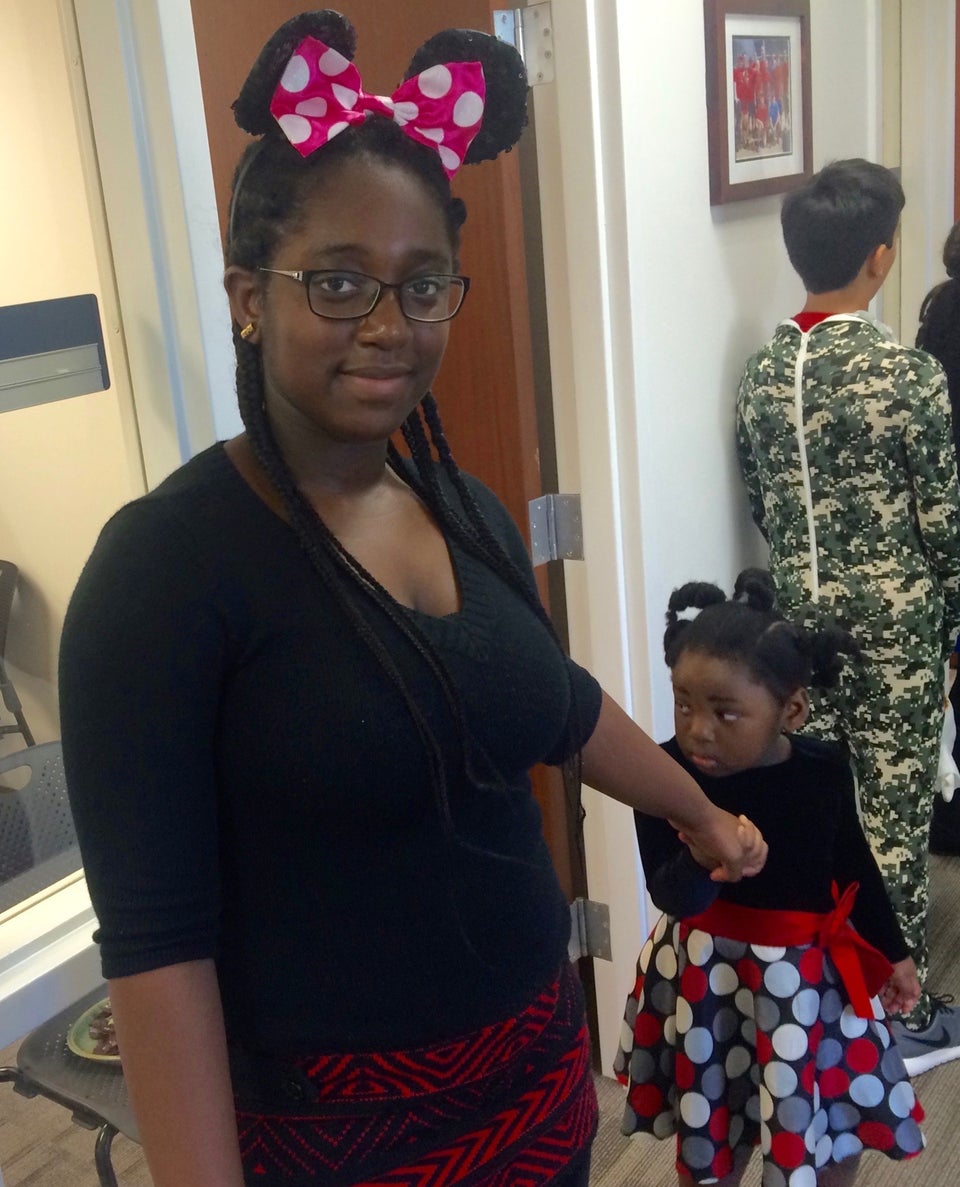 (Philip Lewis/Huffington Post)
Razvan Godja, 13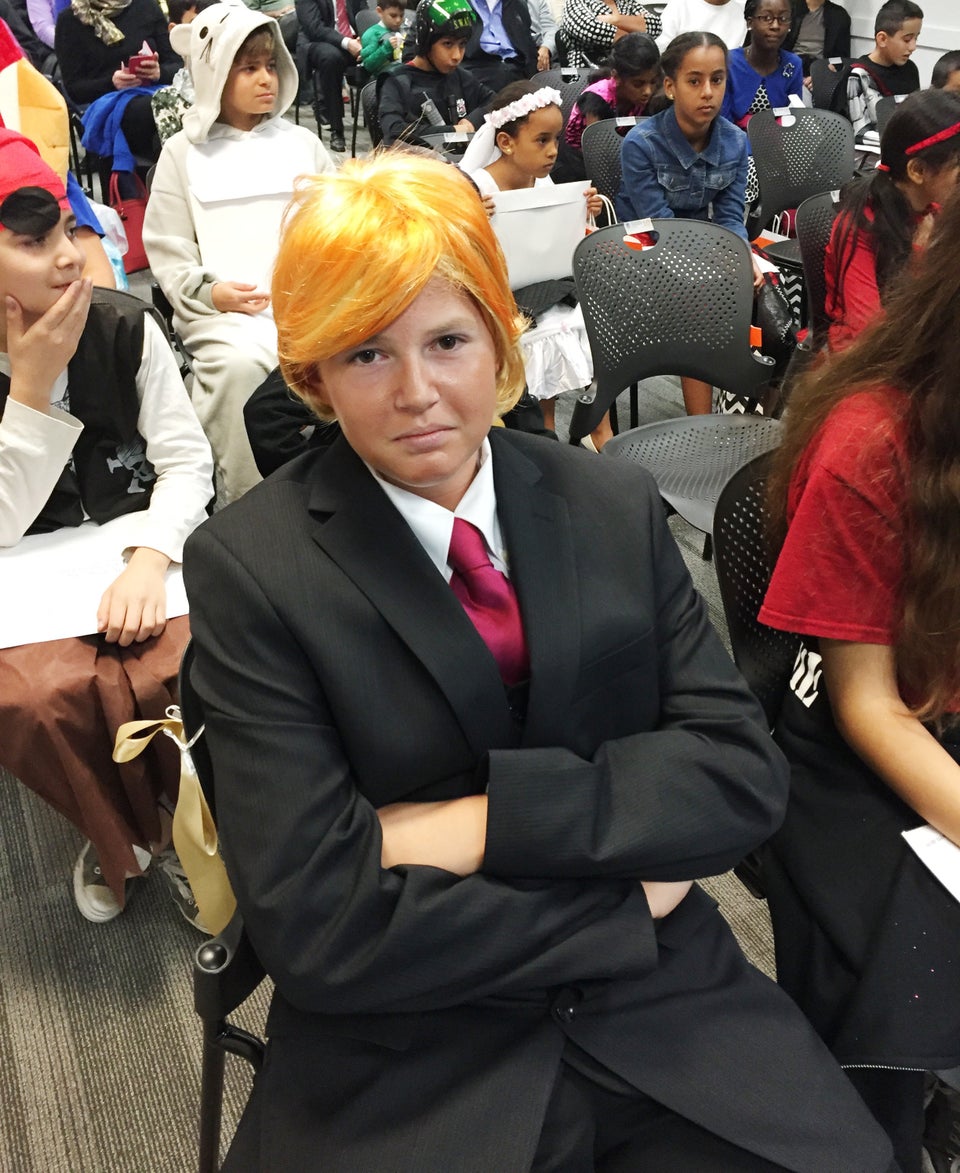 (Elise Foley/Huffington Post)
Razvan Godja, 13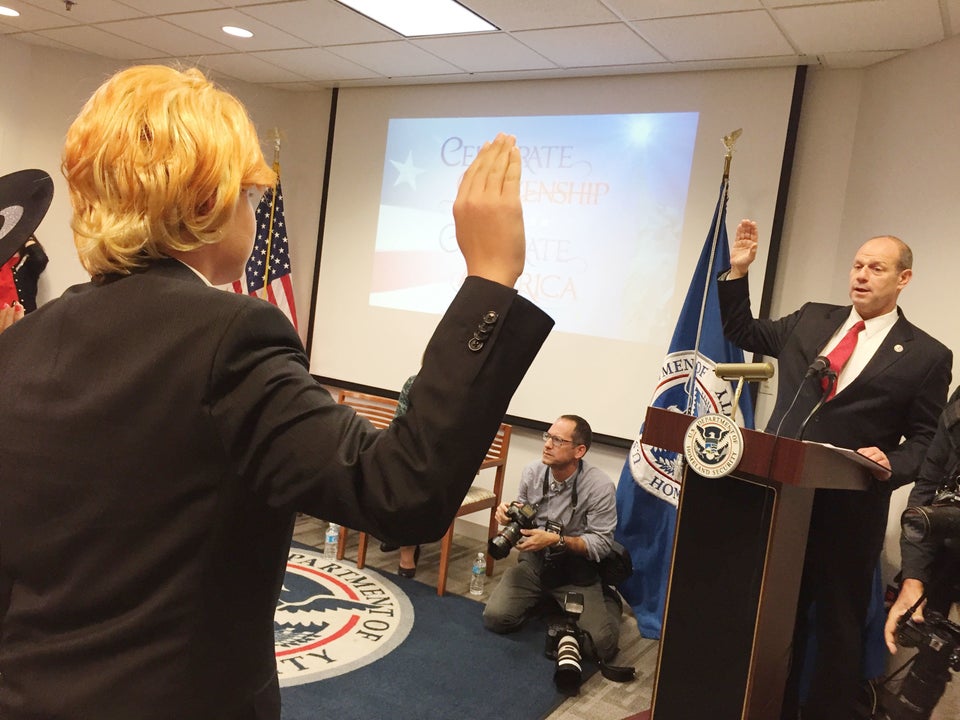 (Elise Foley/Huffington Post)
Lisha Chundu, 10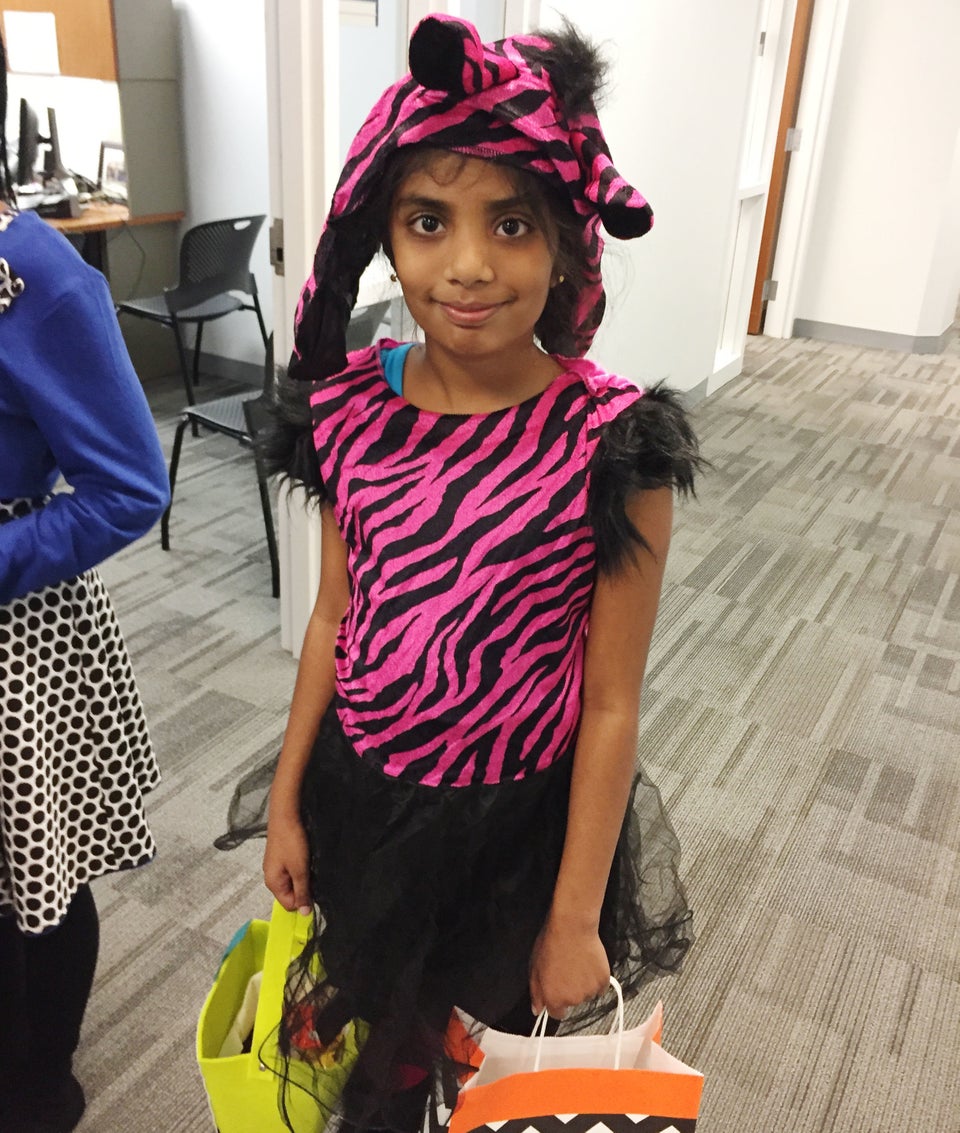 (Elise Foley/Huffington Post)
Abdurhman Oun, 10, and Malik Oun, 5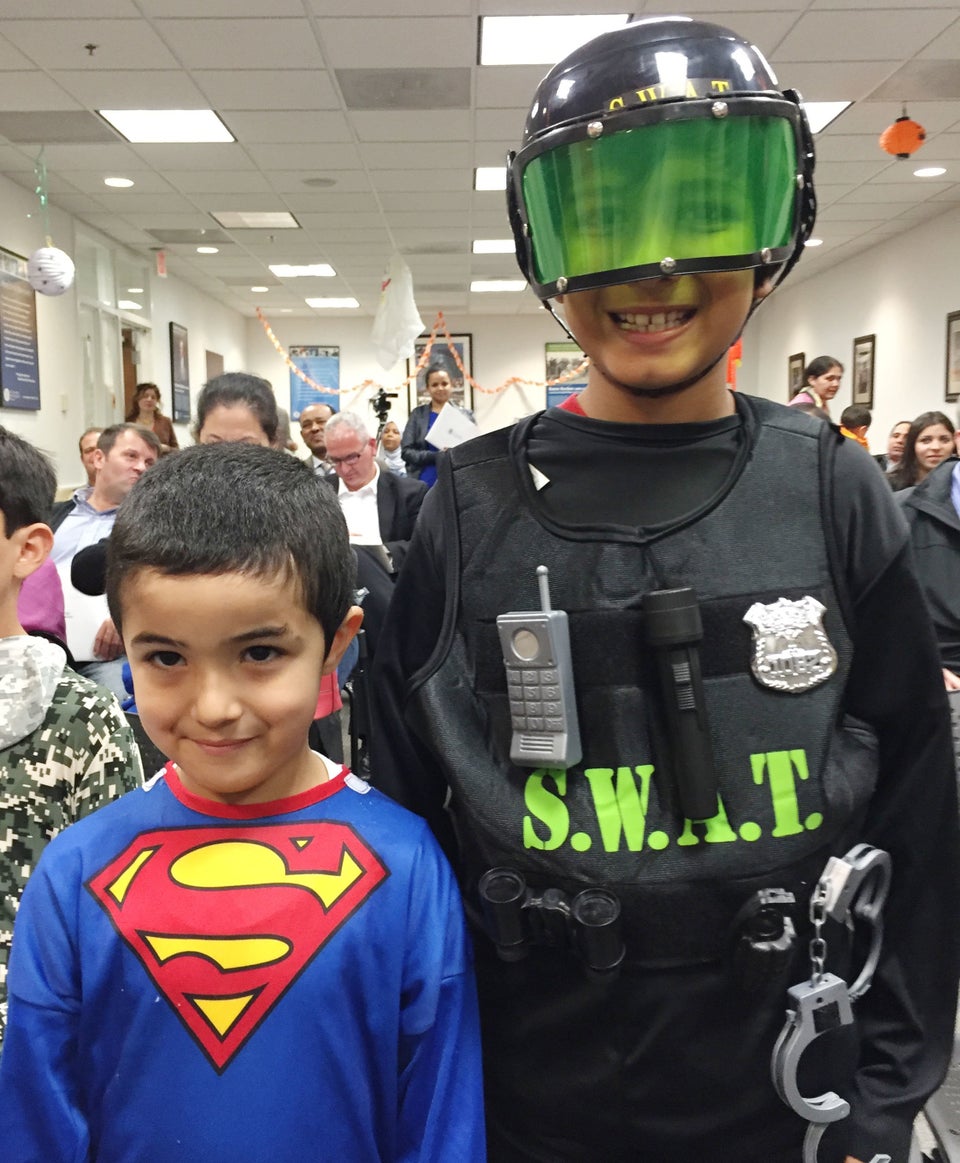 (Elise Foley/Huffington Post)
Elena-Marie Weissenboeck, 13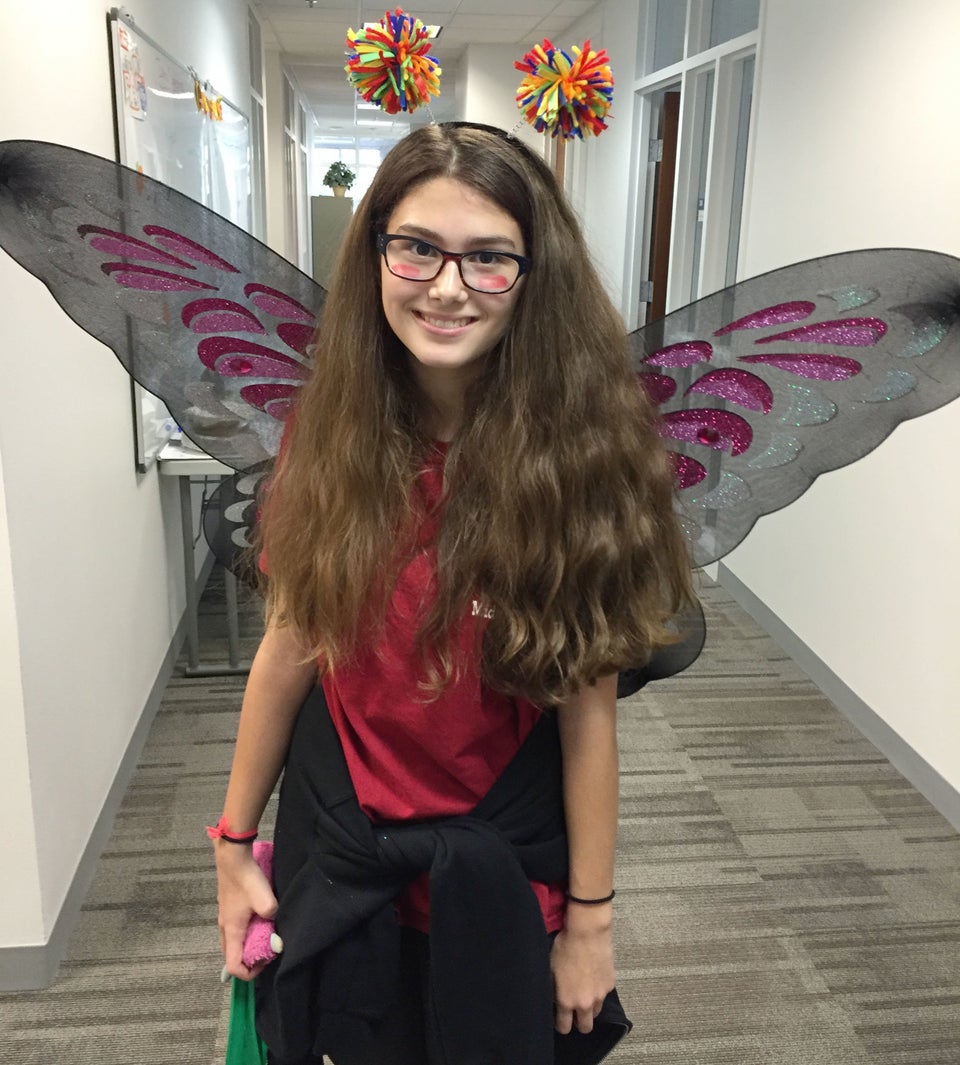 (Elise Foley/Huffington Post)
Gloria Camila Segrera Henades, 8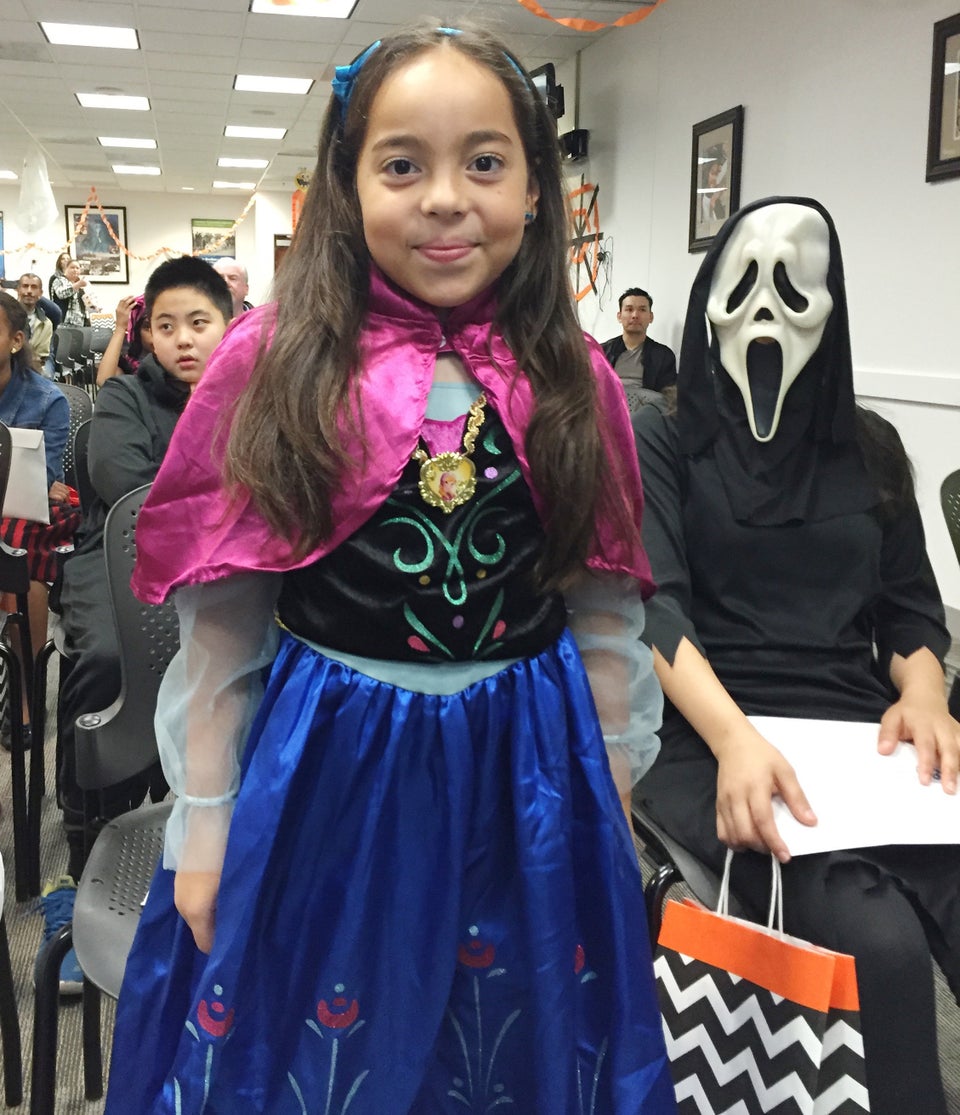 (Elise Foley/Huffington Post)
Mansur Rahimi, 12, and Muskan Rahimi, 9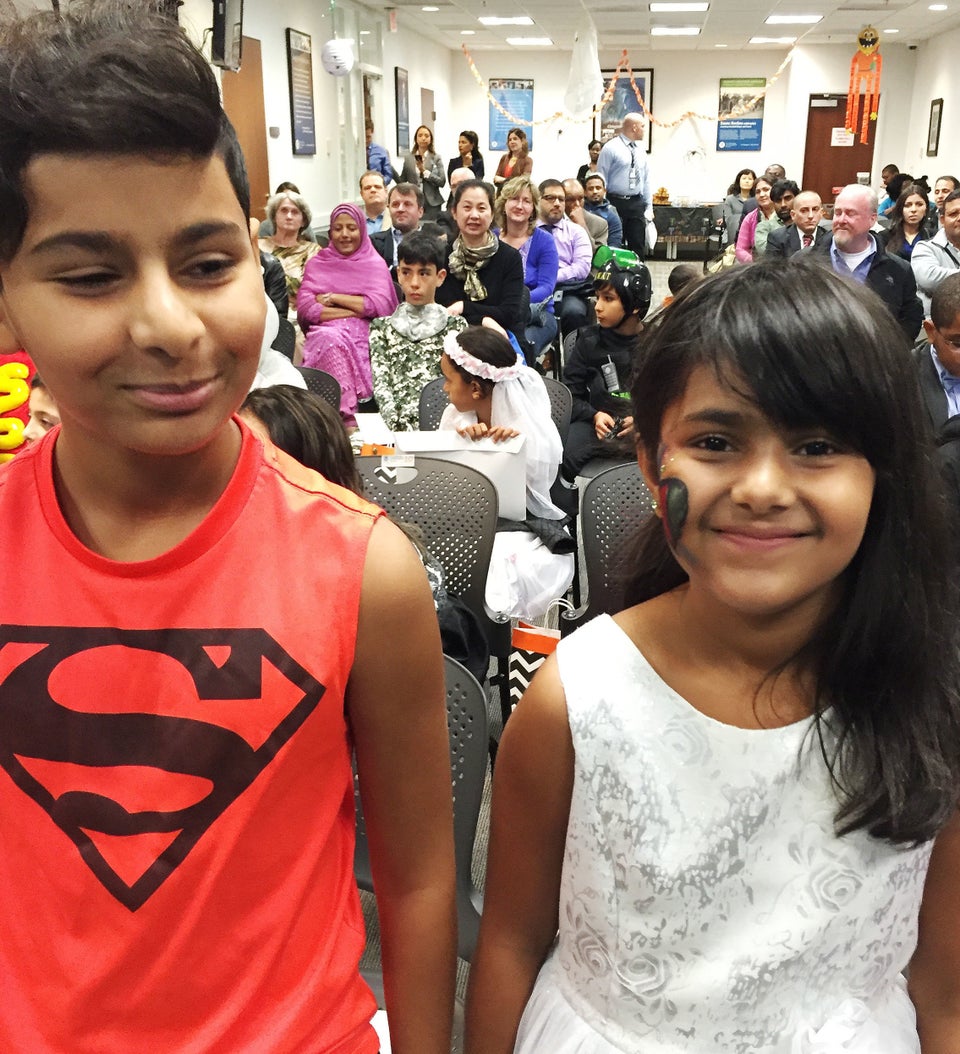 (Elise Foley/Huffington Post)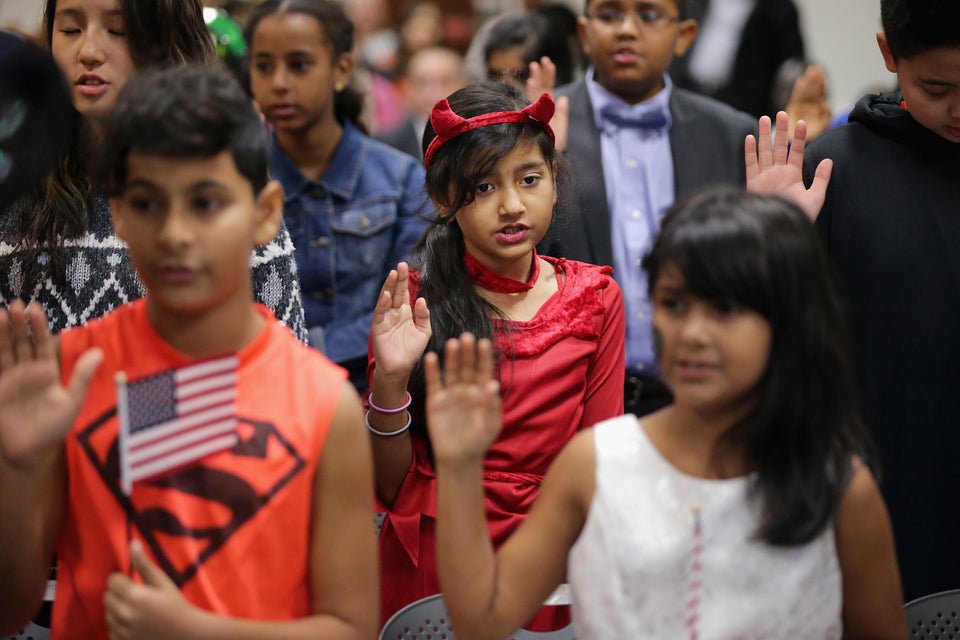 (Chip Somodevilla/Getty Images)
Akosua Gyesaw, 12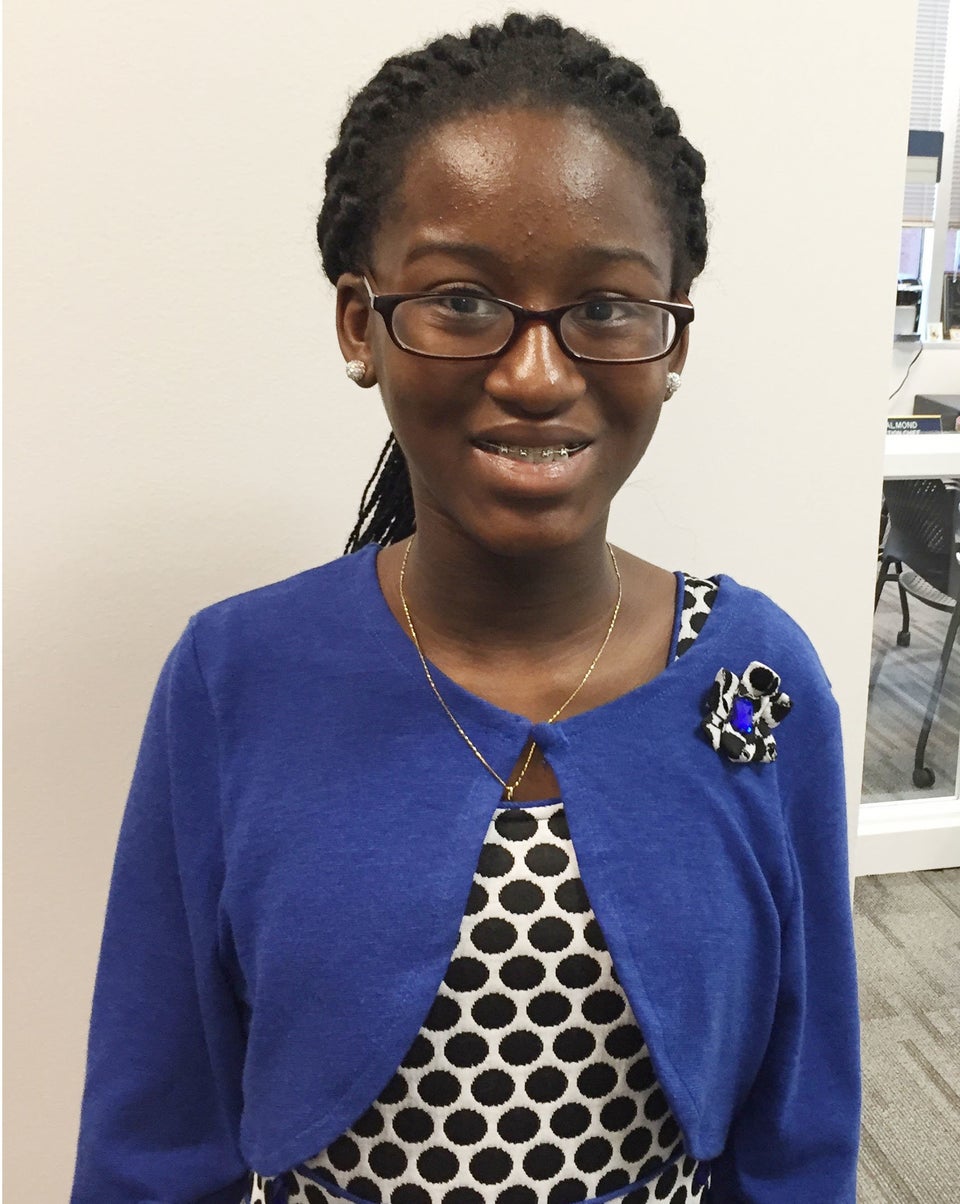 (Elise Foley/Huffington Post)
Luke Nitschke, 10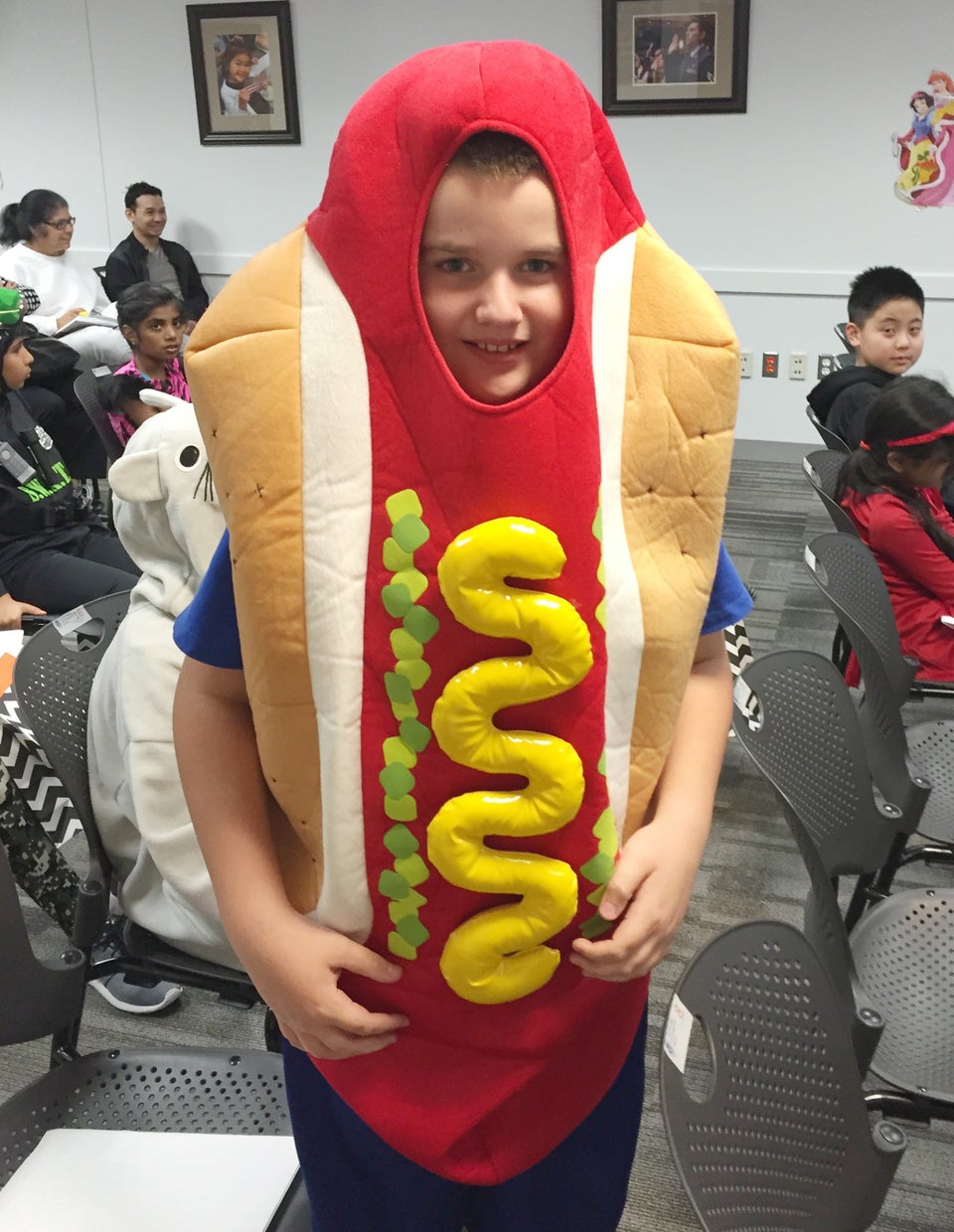 (Elise Foley/Huffington Post)
Esteban Reyes, 9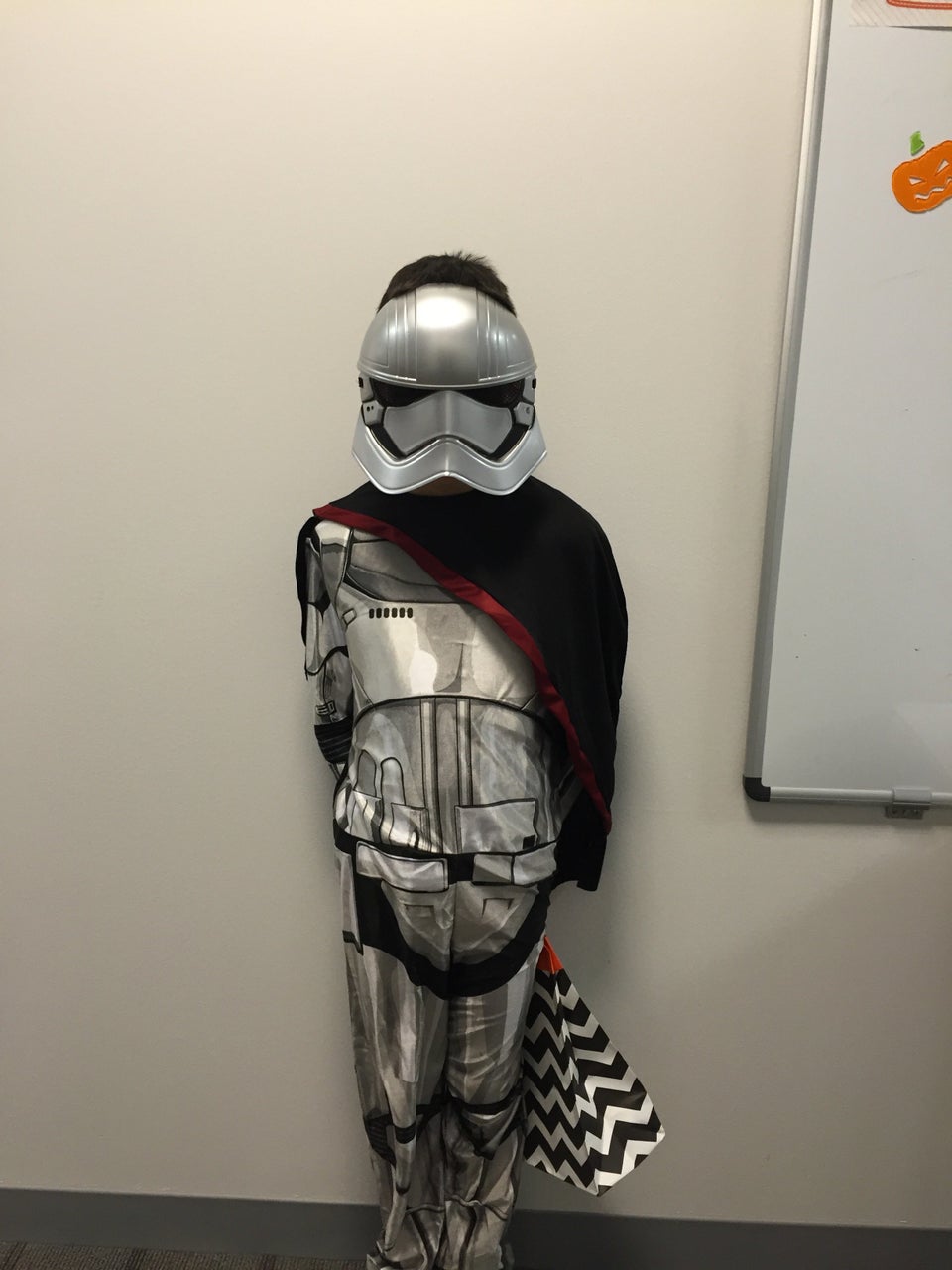 (Elise Foley/Huffington Post)
U.S. Citizen and Immigration Services Director Leon Rodriguez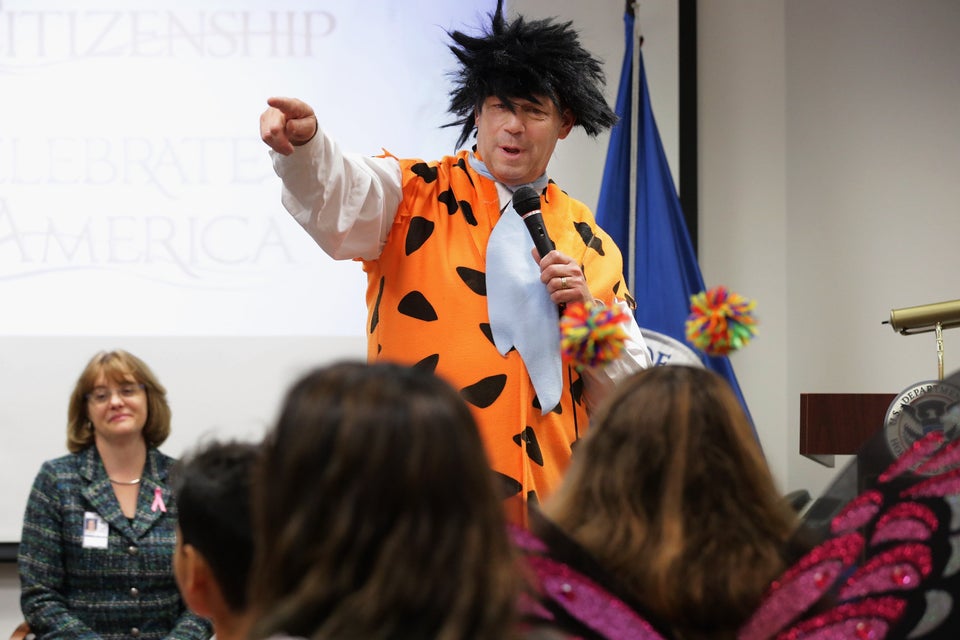 (Chip Somodevilla/Getty Images)
Popular in the Community