In case you weren't aware, Halloween is just one week away. Many of us have our costumes already... but there are those who aren't "costume people," for whom the thought of dressing up is scarier than a haunted house.
While many of us are hardcore Halloween fans, others would prefer not to celebrate the frightfully fun day.But instead of staying home on October 31, why not go out in a cute outfit that you can wear once the festivities are over? Your ensemble may not be the most clever or witty at the costume party, but the girl who went as sexy Ariel will have a hard time getting multiple uses out of her purple seashell bra top.
To help you on your way, we've put together a fashionable outfit that is Halloween-themed without being too obvious, that you can also wear year-round. Bonus: Every item here is under $100.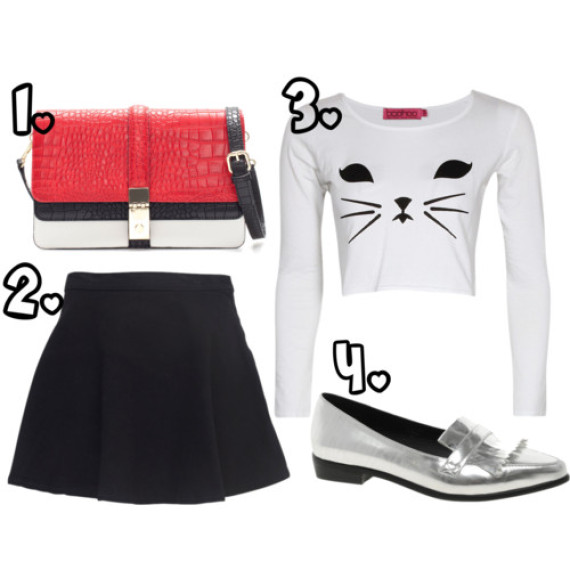 1. Crocodile City Bag With Three Compartments, $72 2. Motel Kadie High Waist Skater Skirt in Black, $31; 3. Cassie Cat Long Sleeve Crop Top, $20; 4. ASOS Mandem Pointed Flat Shoes, $62
Would you rather dress up like this?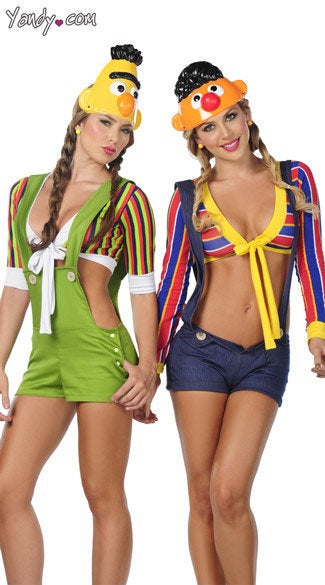 The Most Inappropriate Halloween Costumes Of All Time (CLONED)