Halloween was certainly an eventful day weather-wise for Chicago.
Harrowing photos and videos of the flooding were shared widely on social media:
Chicago rapper Chance the Rapper perhaps said it best:
The stormy weather has also meant delays and cancellations at O'Hare International Airport. According to the Chicago Tribune, more than 300 flights were canceled through noon Friday, with more cancelations and delays anticipated. No cancellations or delays were reported at Midway International Airport.
Evening temperatures in Chicago may reach as low as the upper 30s -- making for some chilly trick-or-treating conditions. A lakeshore flood advisory is in effect in the area through 4 a.m. Saturday. Lake-effect snow is also possible in northwest Indiana and the far southwest Chicago suburbs, the Tribune reports.
Related
Before You Go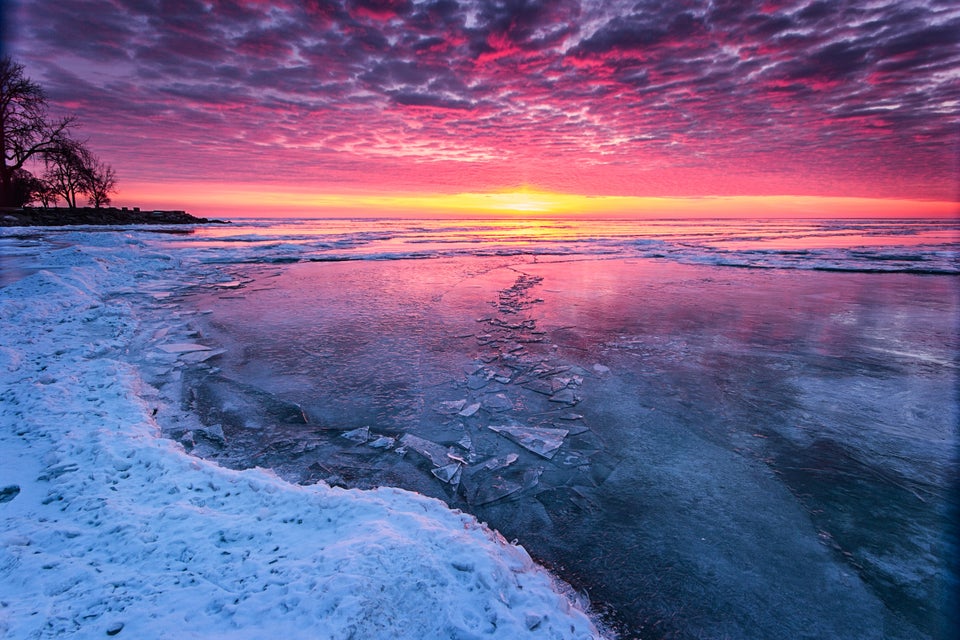 Views Of The Great Lakes
Popular in the Community